Since its introduction in 1984, the C4 had undeniably evolved into a sports car that could hold its own as a contender amongst some of the staunchest sports car competitors from around the world.
With each passing model year, ongoing modifications to the engine, drive train, suspension, and steering had transformed the C4 Corvette from a car that was recognized more for its handling than its performance into a machine that had successfully mated technology and horsepower.
See more: 1996 Corvette research center.
1996 Corvette Owners User Manual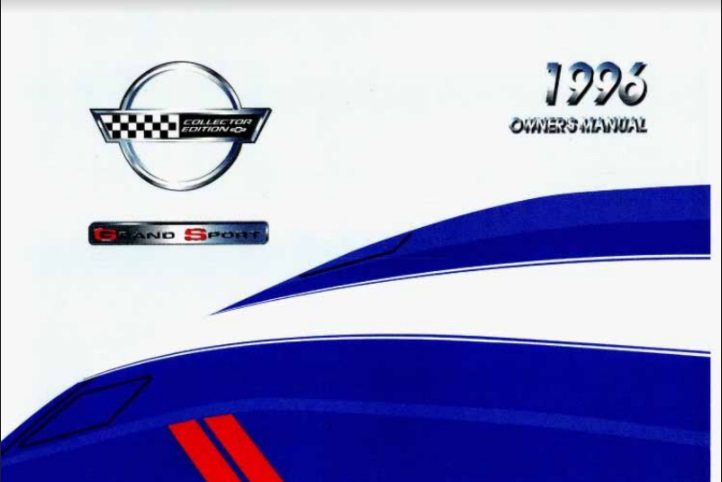 You can download for free this exclusive 1996 Corvette User Manual for more information about the car.
Download 1996 Corvette Owners User Manual
See Also
Source Material:
The Pocket Book of the Corvette: The Definitive Guide to the All American Sports Car – Copyright 2003, Barnes & Noble
CORVETTE: Sports Car Superstar – Copyright 2005, PIL – Publications International, Ltd.
Corvette Black Book – Copyright 2009, Michael Bruce Associates, Inc.
The Complete Book of Corvette, Every Model Since 1953 – Copyright 2005, Mike Mueller – MBI Publishing