Here's one of those stories, courtesy of GM Authority, that we all need in the year 2020. A fairytale end to a long history of a specific car, which is now in the hands of those who will care for it best.
In 1987, Chevrolet entered a deal to sponsor the Miss America Pageant, with the first sponsored event being in 1988. To promote this relationship, Chevy used 5 promotional Corvette C4 convertibles on the 1987 auto and trade show circuit.
The winner of the 1988 pageant, Kaya Lani Rafko Wilson, received a bright red C4 convertible as part of her prize pack. As well, she is the only known winner to have kept her Corvette all these years.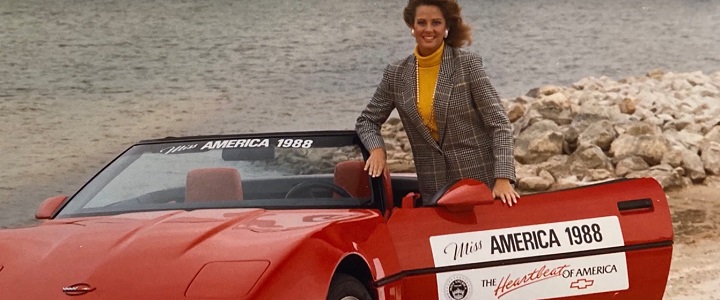 After the promotional tour, the 5 convertibles were then sold as demo cars through dealerships.
In 2010, Lars Wallace Sr decided he wanted to buy the car of his dreams. So he saw a 1988 Corvette Convertible in dark blue that was at the right price and looked to be in tip-top shape. He picked it up and enjoyed it for a decade.
However, when 2020 came around, he decided to reduce the size of his car collection as he advanced in age. His son, Lars Wallace Jr, contacted the National Corvette Museum to see if they would be interested in having his car for display.
Chevy did some digging with the VIN and order sheets of the car, and to their surprise, they discovered that it was one of the original 5 promotional cars for the Miss America Pageant.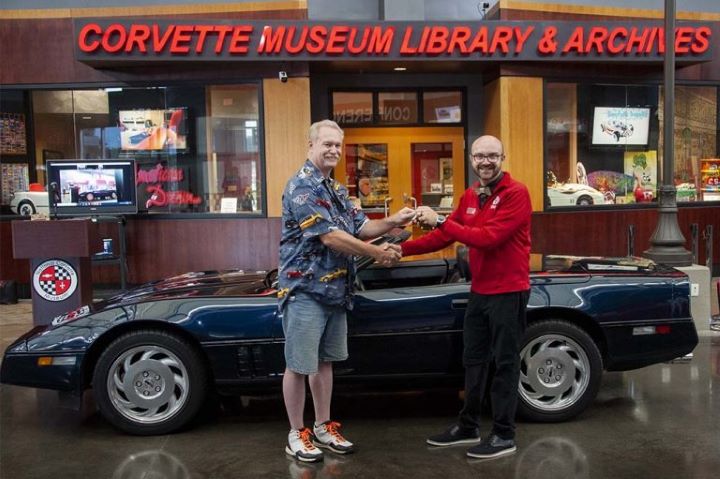 With an odometer reading a hefty 225,000 miles, so we can all be sure it was thoroughly enjoyed.
And now, it has reached a suitable place for it to finally rest, where it will be admired and respected for the workhorse Corvette that it was, and for its unique history.