During the middle of the 1986 model year, General Motors had acquired a controlling interest in Lotus; a small, British automotive manufacturing company. Already known around the world for having an enviable reputation in Formula One Grand Prix racing and building some truly amazing automobiles, General Motors saw in their acquisition the opportunity to explore advancements in their own engine development programs.
See more: 1987 Corvette research center.
1987 Corvette Dealers Sales Brochure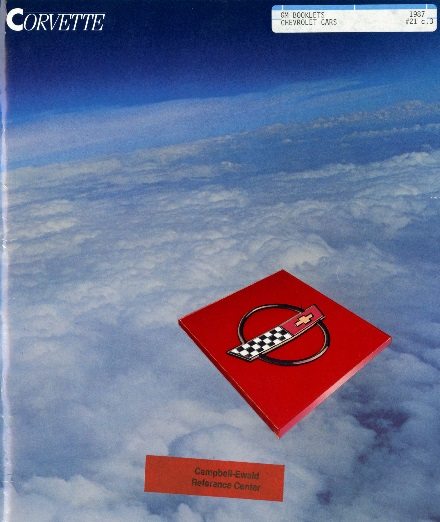 Download this 1987 Corvette Dealers Sales Brochure for a quick look at the features of the car.
Download 1987 Corvette Dealers Sales Brochure
See Also
Source Material:
The Pocket Book of the Corvette: The Definitive Guide to the All American Sports Car – Copyright 2003, Barnes & Noble
CORVETTE: Sports Car Superstar – Copyright 2005, PIL – Publications International, Ltd.
Corvette Black Book – Copyright 2009, Michael Bruce Associates, Inc.
The Complete Book of Corvette, Every Model Since 1953 – Copyright 2005, Mike Mueller – MBI Publishing