Cosmetic, but functional, changes were also introduced on the 1986 Corvette.  Above the rear hatch window, a high-mounted stop lamp was added.  This brake light, which was introduced as part of a new Federal requirement, was a key distinguishing feature of the 1986 Corvette, as it was one of the few outward changes that was made to the C4 since its introduction in 1984.
See more: 1986 Corvette research center.
1986 Corvette Dealers Sales Brochure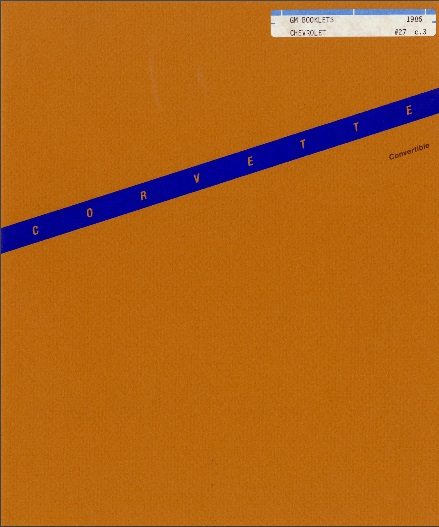 Download this 1986 Corvette Dealers Sales Brochure for a quick look at the features of the car.
Download 1986 Corvette Dealers Sales Brochure
See Also
Source Material:
The Pocket Book of the Corvette: The Definitive Guide to the All American Sports Car – Copyright 2003, Barnes & Noble
CORVETTE: Sports Car Superstar – Copyright 2005, PIL – Publications International, Ltd.
Corvette Black Book – Copyright 2009, Michael Bruce Associates, Inc.
"The Corvette Story: The 1986 Corvette" – http://www.web-cars.com/corvette/1985.php
The Complete Book of Corvette, Every Model Since 1953 – Copyright 2005, Mike Mueller – MBI Publishing