Stylistically, the 1976 Corvette was the best looking of the C3 Corvettes to date.  While the changes to the exterior were minor, they were significant from an aesthetics standpoint.
To start, the air-extractor vents were removed from the rear deck.   These vents, which had been part of the C3 Corvette since 1968 (they served as the exhaust mechanism for Corvette's Astro-Ventilation system,) were eliminated along with the ventilation system itself.
See more: 1976 Corvette research center.
1976 Corvette Dealers Sales Brochure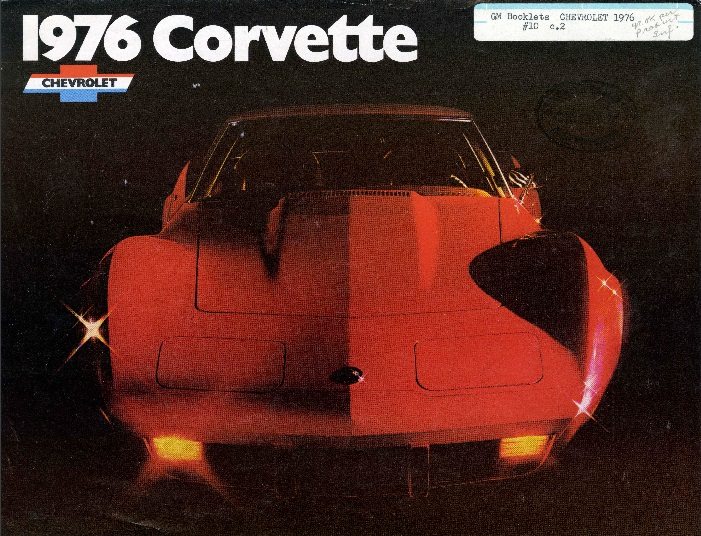 Download this 1976 Corvette Dealers Sales Brochure for a quick look at the features of the car.
Download 1976 Corvette Dealers Sales Brochure
See Also
Source Material:
The Pocket Book of the Corvette: The Definitive Guide to the All American Sports Car – Copyright 2003, Barnes & Noble
CORVETTE: Sports Car Superstar – Copyright 2005, PIL – Publications International, Ltd.
Corvette Black Book – Copyright 2009, Michael Bruce Associates, Inc.
The Complete Book of Corvette – Every Model Since 1963 – Copyright 2006, MBI Publishing