Truth be told, the 1953–55 Corvette was neither a serious performance sports car nor a small, fun-to-drive roadster that anyone could afford.  Instead, it had gained a reputation as being an overpriced "image" car, though many questioned what that image was supposed to project.
See more: 1956 Corvette overview.
1956 Corvette Dealers Sales Brochure
Download these two 1956 Corvette Dealers Sales Brochures for a quick look at the features of the car.

Download 1956 Corvette Dealers Sales Brochure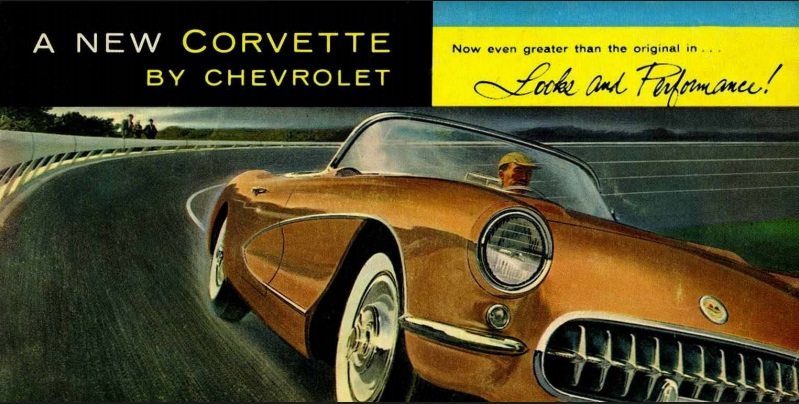 Download 1956 Corvette Dealers Sales Brochure 2