The ZR1 Corvette Configurator
So you've seen all the news lately about the 2019 ZR1 Corvette.  You know its the fastest production Corvette ever built, capable of a blistering 0-60 times of just 2.8 seconds (estimated) and top speeds pushing 210 miles per hour.  You know its got a hefty price-tag, but you also recognize that this is a bargain for the 755 horsepower engine and all the super car capabilities built into the ultimate American driving machine.
Sure you know all that….but did you also know that the new ZR1 is highly customizable?
That's right ladies and gentlemen, boys and girls of driving age, and everyone else whose ever dreamed of building their dream Corvette – you can make your very own ZR1 Corvette, at least on paper.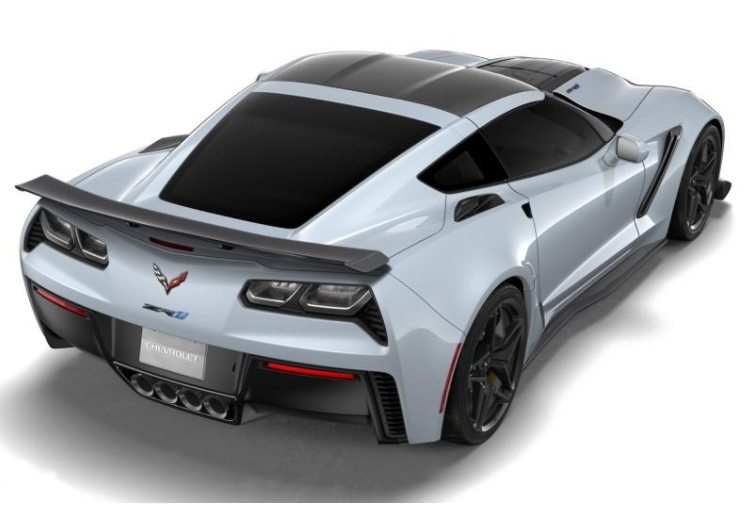 On Friday, March 1, 2018, Chevrolet launched its ZR1 Corvette Configurator website.  The site provides visitors with several pages of customizable content that enables the user to configure a Corvette the way they want it – from interior and exterior color choices to whether or not they wish to add the custom ZR1 luggage to their order.
We decided to spend some time with the ZR1 Corvette Configurator this weekend and see what we could come up with, and we thought we'd share our results with you as well as provide you with a little more detail on what you can expect to see should you decide to give it a try for yourself.
Step One – Configuration
For starters, you have a choice between coupe and convertible.  Yes, that's right – coupe of CONVERTIBLE.  Given the added structural rigidity that has been incorporated into the seventh-generations frame and substructure assemblies of the new Stingray, even the 755 ZR1 super-Corvette can be purchased as a convertible.
The other options on the first page include drive- and engine-type, which is kind of silly given that there is only one choice for each respectively – rear-wheel-drive and the 6.2L supercharged V8 Direct Injection and Port Fuel Injection engine.
Step Two – Trims
From there we advance to the second step: Trims
At first, this appears to give us a bit more custom content, though in reality it enables us to choose between one of two trim choices:  the 1ZR, which is the ZR1 for Corvette purists who want the lightest car available and includes these unexpected features:
T5 supercharged V8 engine with 755-hp and 715 lb. ft. of torque
9-speaker Bose audio system with 3-month trial subscription to SiriusXM Satellite Radio
1 seat color option
Two 8-inch color displays
Color Head-Up Display
8-way power seats with leather surfaces
Power tilt and telescoping steering column
Keyless Access with Push-Button Start
7-speed manual transmission with Active Rev Matching and launch control
Rear vision camera
Visible carbon-fiber removable roof panel with body-color surround
Carbon-fiber halo hood and removable carbon-fiber hood insert
Aluminum frame structure
Driver Mode Selector
Michelin Pilot Sport Cup 2 summer-only, run-flat tires that are aggressively tuned to provide outstanding handling, grip and road-holding capability
HID Xenon lighting with LED park and turn signal lights
Bluetooth phone connectivity
Leather-wrapped flat-bottom steering wheel with carbon-fiber spoke
4G LTE Wi-Fi connection
Standard Magnetic Selective Ride Control™ and Performance Traction Management
Or, the 3ZR trim level which provides the ultimate sport experience and luxury, featuring a leather-wrapped color-keyed interior. 3ZR includes everything found in the 1ZR plus:
Custom Leather-Wrapped Interior Package
Lumbar/wing adjust
Heated/vented seats
Seat emblems with embossment
10-speaker Bose premium audio
SiriusXM Satellite Radio with one-year subsciption
Front Curb View Cameras
Universal Home Remote
Auto-dimming mirrors
Memory Package
Enhanced Theft-Deterrent Package
Luggage shade/cargo net
Microfiber-Wrapped Upper Interior Trim Package
Performance Data Recorder (optional on 1ZR)
Navigation (optional on 1ZR)
Napa leather seating surfaces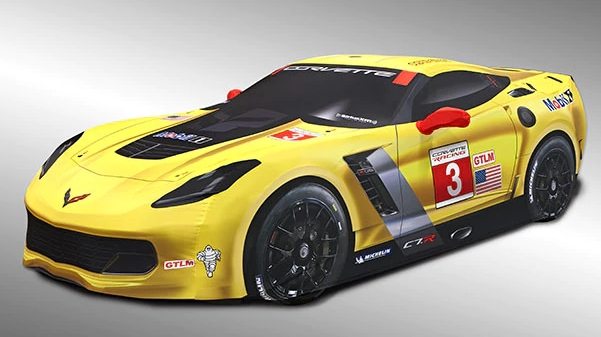 At this point in the configurator process, we made the decision to with the coupe and to select option 1ZR. Sure there are some nice upgrades included in the 3ZR package, but lets be honest here – if we're buying a 755 horsepower super-Corvette, do we really care about a luggage shade or cargo net, or about having heated or vented seats?  Sure, for some of you the answer is definitely yes, and we applaud your decision if that's the direction you'd choose to go.  For us, however, its all about keeping the car as light and nimble as possible.
Step Three – Colors
The third step in the process is selecting the exterior color and whether or not you are willing to pay a premium for select Tintcoat colors.  Apparently we were willing (at least on paper) to spend an extra $995.00 for the Corvette Racing Yellow tintcoat as well as an extra $500 for the Hood stinger stripe in Jake Satin Black.
Step Four – Packages
The fourth step in the process is selecting Packages which, once again, there is only one: the ZTK Track Performance Package.  Priced at $2995, this package includes:
Stanchion-mounted adjustable carbon fiber high wing
Michelin® Pilot® Super Sport Cup 2 run-flat, summer-only tires
Performance suspension with specific shocks and springs
Removable carbon fiber end caps for front splitter (Coupe) (For track use only)
We decided to skip this package for the time being and moved ahead to step five, the Exterior.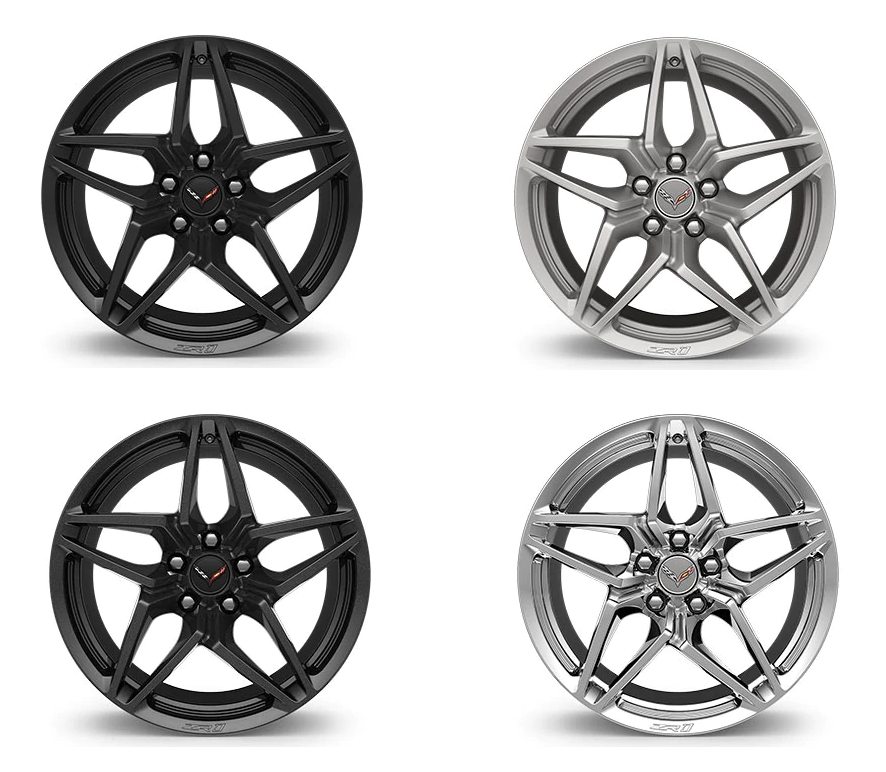 Step Five – Exterior
The Exterior section of the configurator is the point where you can finally give your car some individual personality. Sure, you've had the choice of colors, stripes and model type (coupe or convertible) up to this point, but in the exterior section, you've got many options to choose from including the color of the wheels, the type of transmission (7-speed manual or 8-speed automatic), performance suspension, painted calipers, custom center caps, custom car covers and more.
Here we gave some consideration to which wheels we wanted.
Step Six – Interior
Step six in the process takes us to the Interior, and offers slightly fewer, though an equally impressive collection of options to choose from, including whether the radio includes navigation or not, the type of seats, selecting a personalized plaque, whether you wish to have your seatbelts finished in red.
Step Seven – Accessories
Step Seven is Accessories, which, by this point, is limited to a couple of nearly irrelevant add-ons that can be purchased as part of a new ZR1 package.  These items include five different pieces of mix-and-match Corvette ZR1 luggage, a Corvette emblem package, a smokers package (is that even a thing inside a car anymore – especially in a car that costs more than $120k?), a couple of voltage/battery management option and a vehicle cover lock package.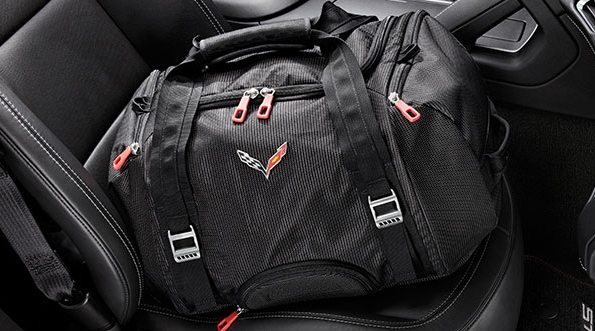 After clicking away at all the options and learning exactly how much (or, as we discovered, how little) customization is really possible on the new ZR1, we came to the following conclusions.  Yes, you have some interesting choices to choose from.
If you are ambitious and have the financial fortitude to purchase a Corvette for more than $100k, this might be a fun (maybe even worthwhile) endeavor to take on for 20-30 minutes, maybe even an hour.  For the rest of us, whose ambitions prohibit the opportunity to afford such a machine, the exercise is really more a lesson in marketing than anything else.
Yes, Chevrolet wants the tool to be a tactile experience.  This enables them to put the Corvette ZR1 literally at our fingertips without having to roll-out a new ZR1 to every Chevy dealership across the country.
Moreover, it enables them to collect data on what the most popular choices – color, body style, accessories, etc., – which helps them streamline the choices on future iterations of not only the Corvette, but in all of Chevrolet's brands.
Oh yes, we also told you at the start of this article that we'd share our results with you to give you an idea what our future Corvette ZR1 might look like (again, if any of us could actually afford one,) and we came up with this beauty:
Total Vehicle Price As We Built It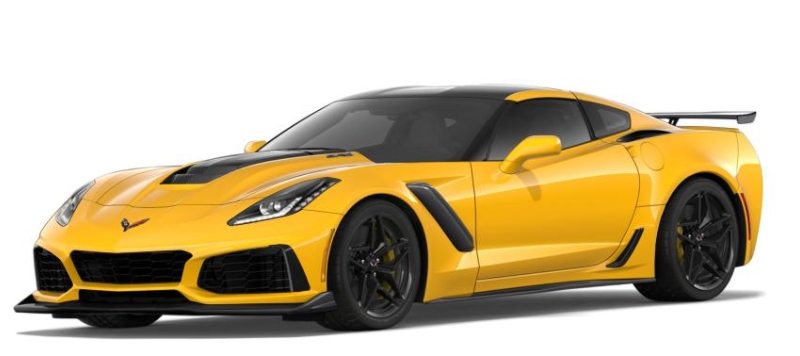 Our price after we finished with the configurator? $133,595.00
Now all we need to do is go ahead and place the order, get Chevrolet to build it for us and get the car on its way to our local dealer (we skipped the NCM delivery option (and saved $500!!))
Simple, right?
Of course, building it on paper is one thing, getting the money together to buy a $100k car is out of most peoples' budgets, so we question how much use this site will actually aid in soliciting future sales.
Still, for those of you out there who have some time to kill, this is definitely worth a look.  And, if you are one of the lucky few who plan on purchasing a 2019 ZR1 Corvette, this tool will help you dial in which options you'll want to bundle into your purchase.
In the meantime, use the ZR1 Corvette Configurator, then visit us on Facebook and post an image of your fully customized ZR1 Corvette.  We look forward to seeing what you come up with!
e.