Right as Open-Top Motoring Season Is Closing
October might not seem like convertible weather, but for Corvette enthusiasts, that's the perfect time for Chevy to officially reveal its Convertible version of the C8 Corvette. Everyone knows a convertible Corvette is in the works. Heck, Chevy even teased the Convertible at the reveal of the coupe. So, it's nice to see the brand not dragging its feet on officially revealing the car.
According to Carscoops, Corvette Assembly Plant Manager Kai Spande said the following about the upcoming Corvette Convertible:
I don't think that detail [the exact date] has been out there. At the reveal, there was, 1-second here and 1-second there [showing the Convertible] but what we have said is that in the October timeframe there will be the reveal of the Convertible so that's coming.
The publication also notes that there have been sightings of the C8 Corvette Convertible out testing in various areas around the country. The really big question is how the convertible roof will operate. We know the roof is powered but how exactly it will work is still a mystery.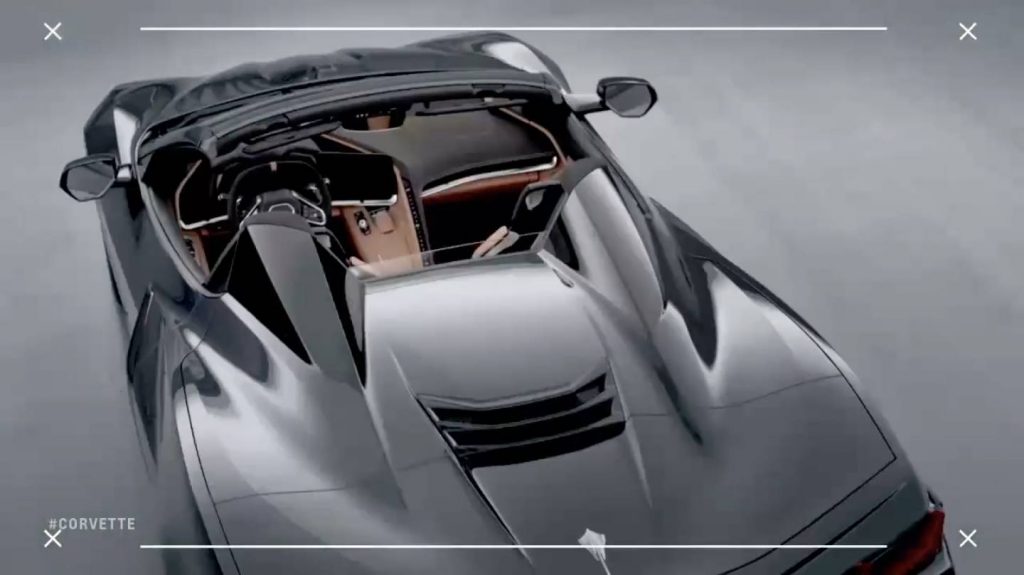 According to recently leaked information, the Corvette Convertible will only weigh 102 pounds more than the coupe. That is welcomed info due to the fact that many hardtop convertibles are much heavier than their coupe counterparts. As far as power goes the same 6.2-liter naturally aspirated V8 engine in the coupe will be used in the convertible. It puts out 490 hp and 495 hp with the Z51 Performance Package.