In part one, I covered the reports from industry research companies, specifically J.D. Power and Consumer Reports. There was some very positive and encouraging news for the Corvette, namely how the C8 has won the J.D. Power Highest Initial Quality (IQS) award for three straight years! Click here for more details and to review part one. I have also recently completed a supplemental article illustrating all the accolades and awards the C8 has garnered over the last few years, and the list here will impress you.
Disclaimer: I have a lot of love and admiration for the Corvette, (including the eight-generation model), have owned 20 over the decades, and currently drive a 2000 FRC. CorvSport was birthed from a passion for all things Corvette, which will be apparent if you follow the numerous daily posts on our Facebook page. We have over 146,000 followers and would love to have you join in on the action.
With that said, part two of our durability and reliability report highlights the numerous issues reported on social media, specifically Corvette-dedicated Facebook pages, and thus is considered "anecdotal data". I spend hours every day perusing these pages, and as is human nature, most people are only vocal when they have something to complain about. Most enthusiasts don't check in each day to report that their C8 is operating flawlessly, but the first time there is a hiccup they want to be heard!
This is merely a snapshot into issues C8 owners are experiencing, who take the time to complain, vent, and look for advice on social media. And if you happen to be considering a C8, perhaps this may give you a glimpse of what potential issues may be lurking.
Table of Contents
1) C8 Stingray Durability & Reliability Report
Check Engine Light (CEL)/Engine Issues
DCT (transmission) Issues
Miscellaneous/Other Issues
2) C8 Z06 Durability & Reliability Report
LT6 Ticking/Other Engine Issues
Miscellaneous/Other Issues
3) Other Helpful Resources
Guide to Common C8 Issues, Recalls, and Technical Service Bulletins (TSBs)
Additional Check Engine Light Feature
Additional DCT Transmission Issues Feature
Top 54 C8 Owner Complaints
Z06 LT6 Ticking Engines and Failures
4) Flatbed Misery
A collection of all the C8s I've seen from Facebook on a flatbed tow truck
(1) C8 Stingray Durability & Reliability Report
Check Engine Light (CEL)/Engine Issues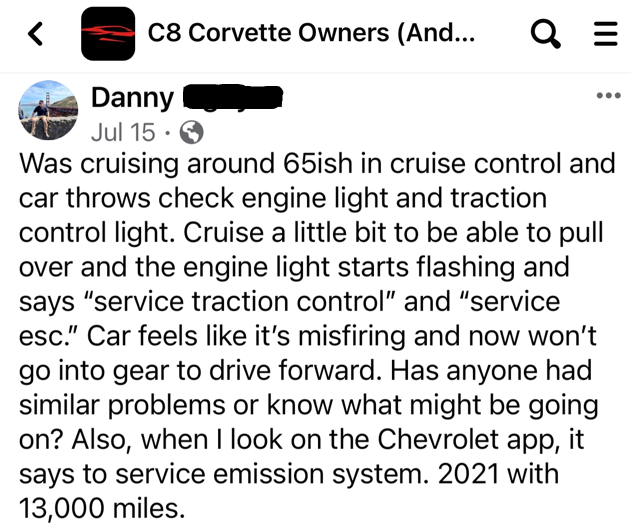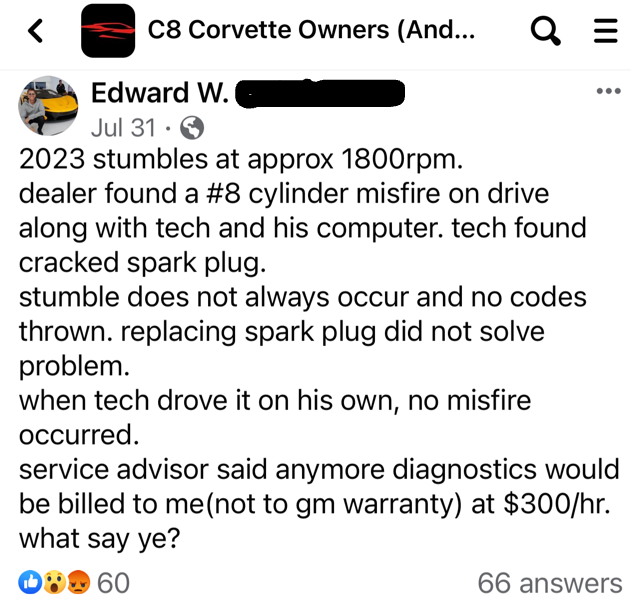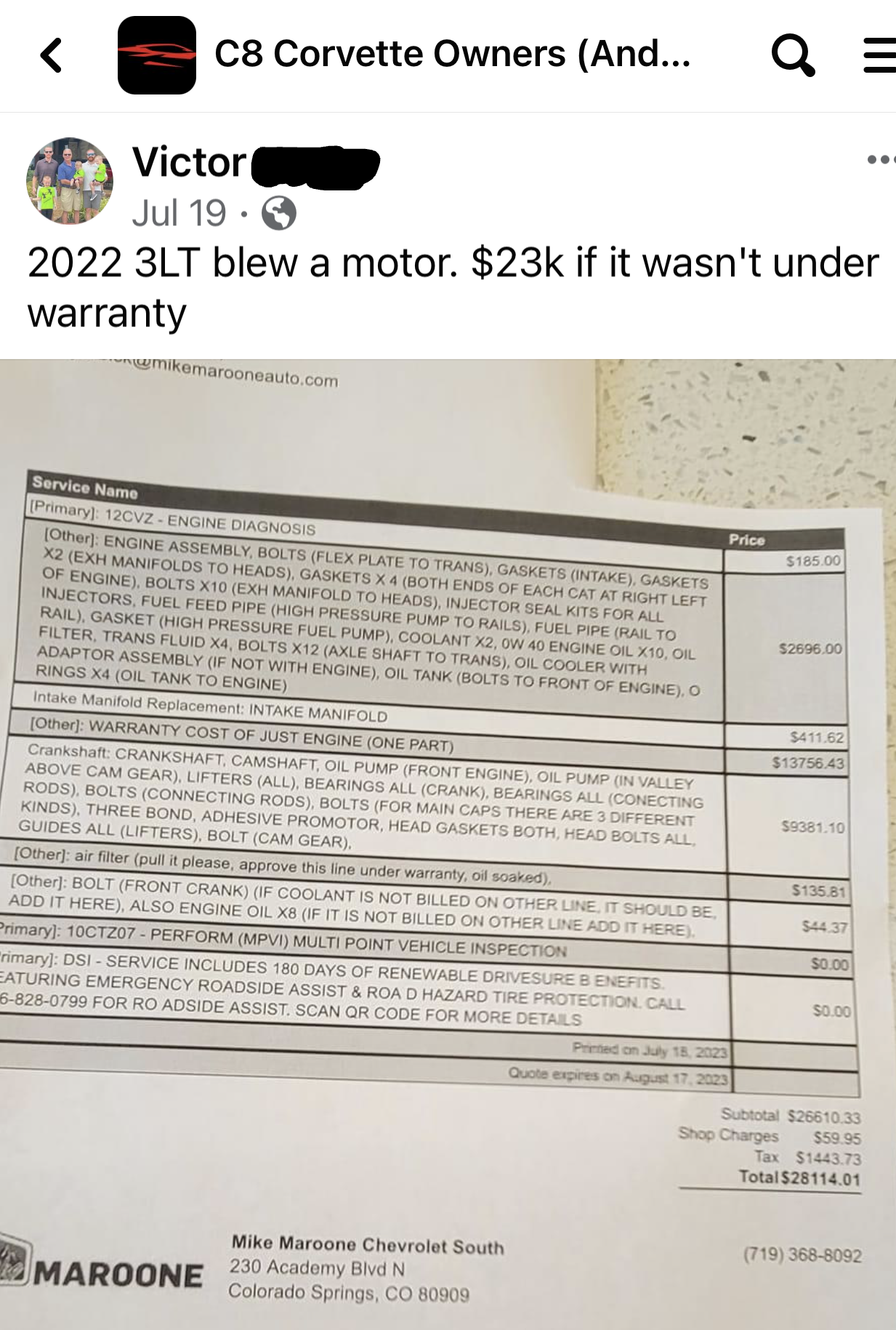 DCT (transmission) Issues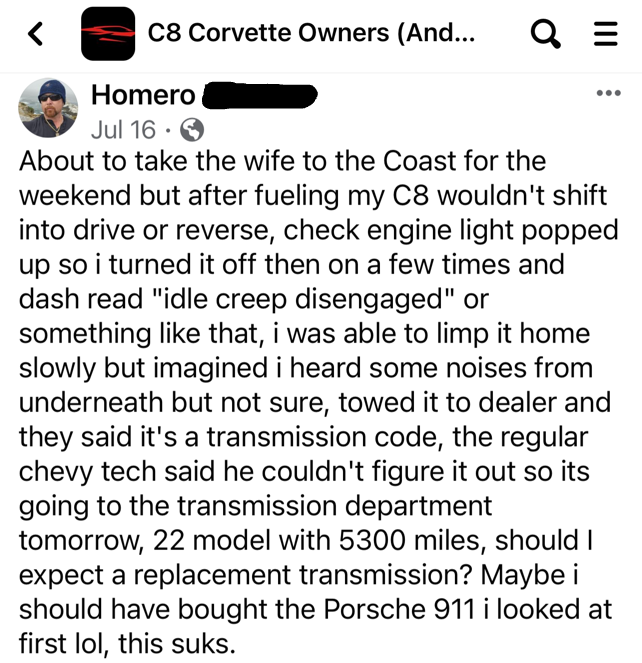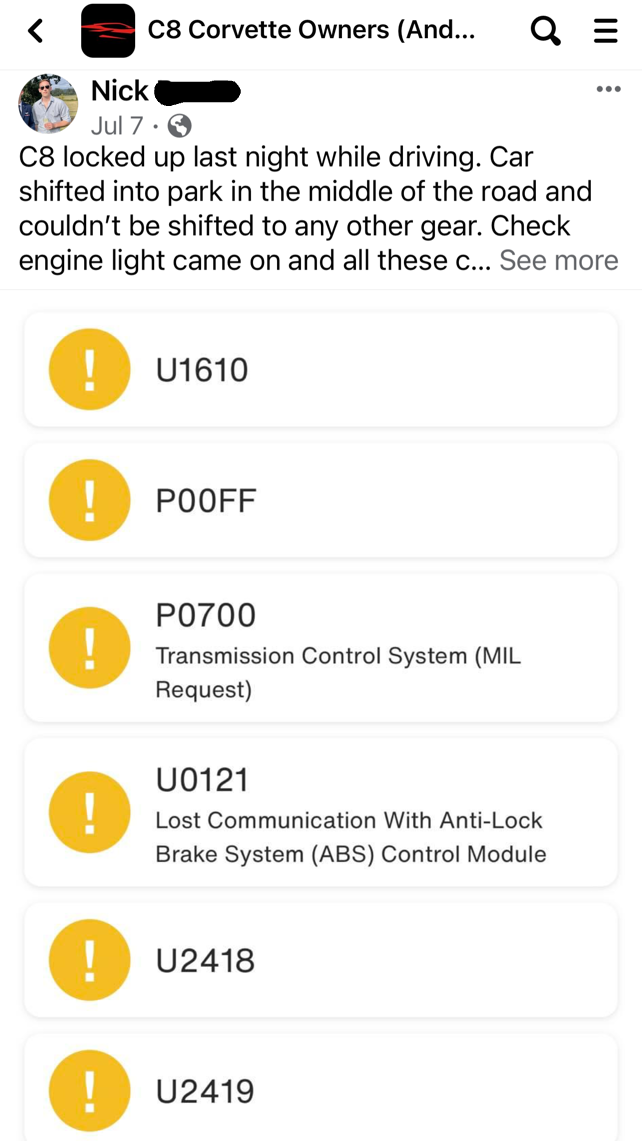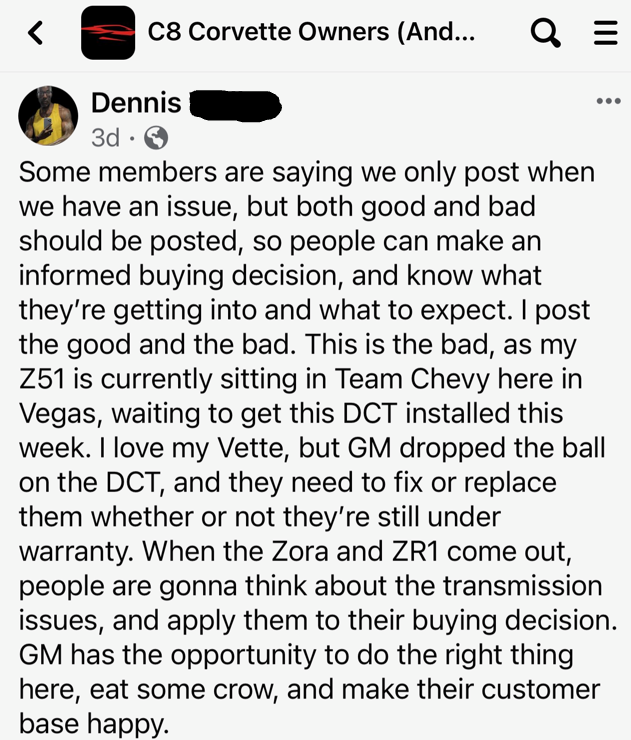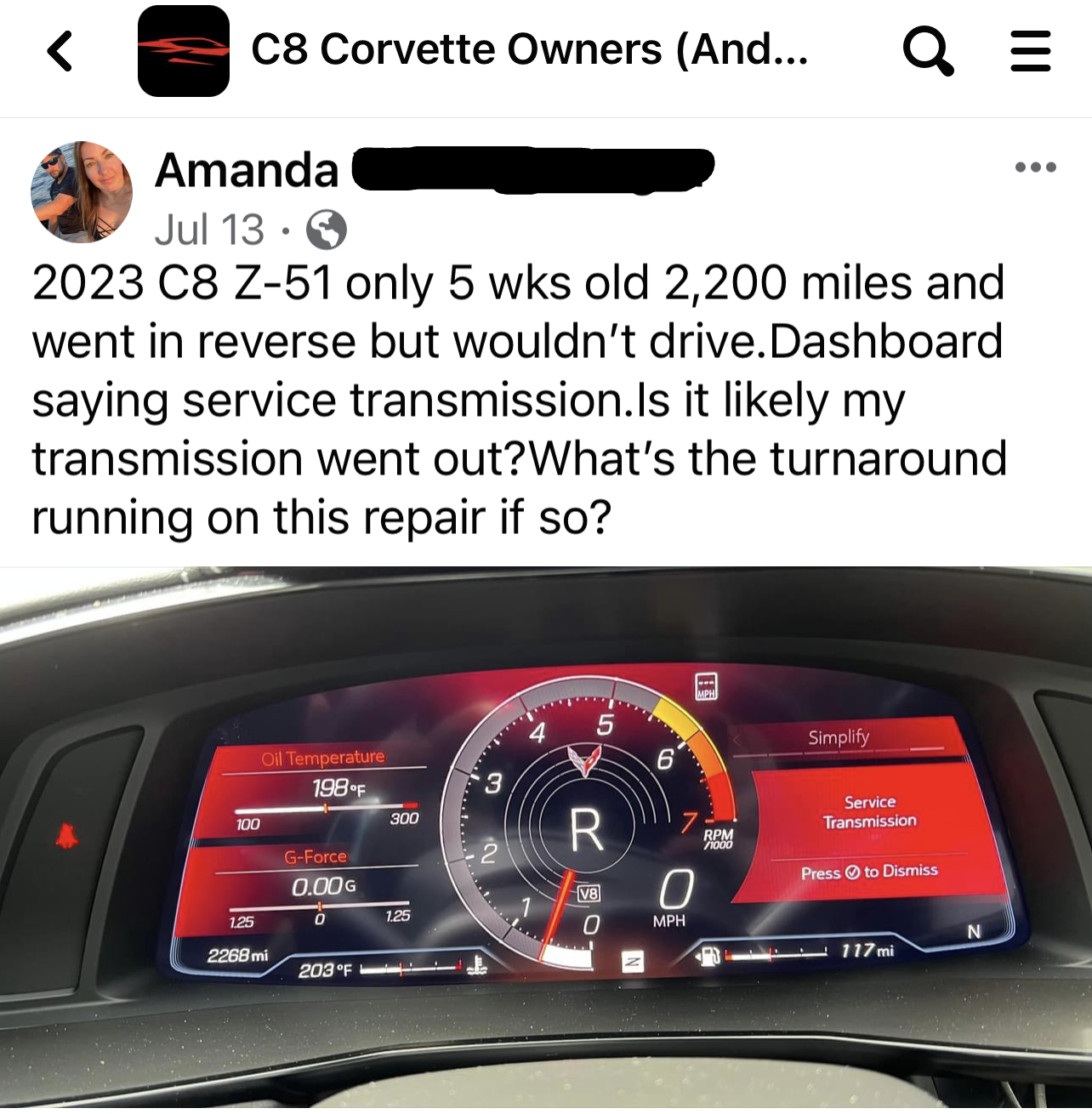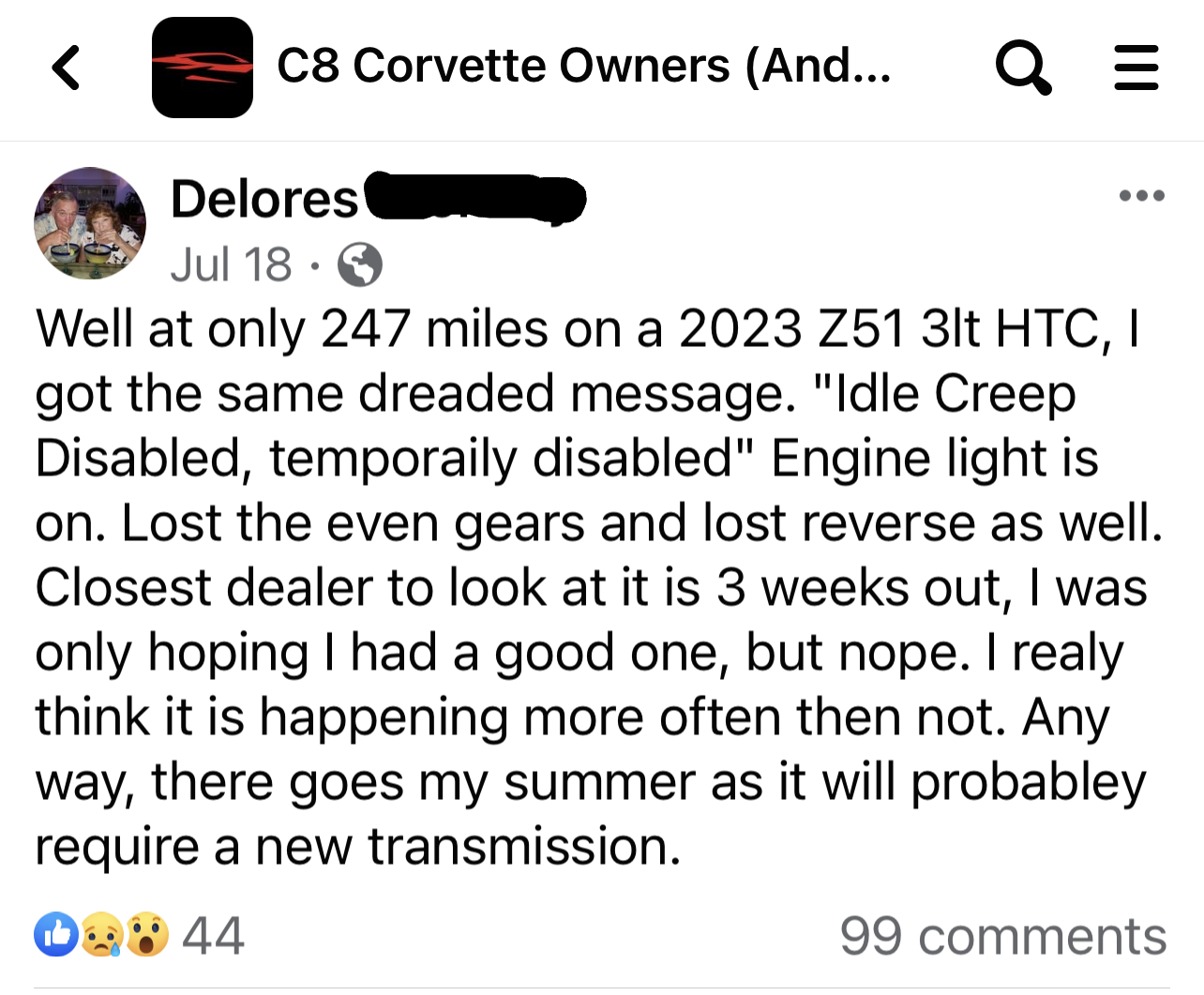 Miscellaneous/Other Issues
(2) C8 Z06 Durability & Reliability Report
LT6 Ticking/Other Engine Issues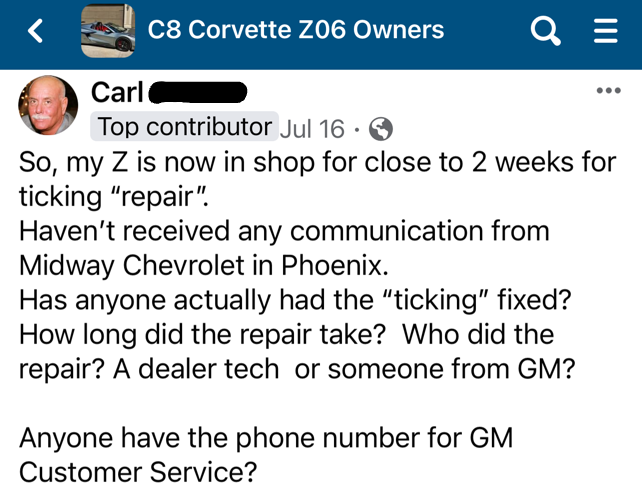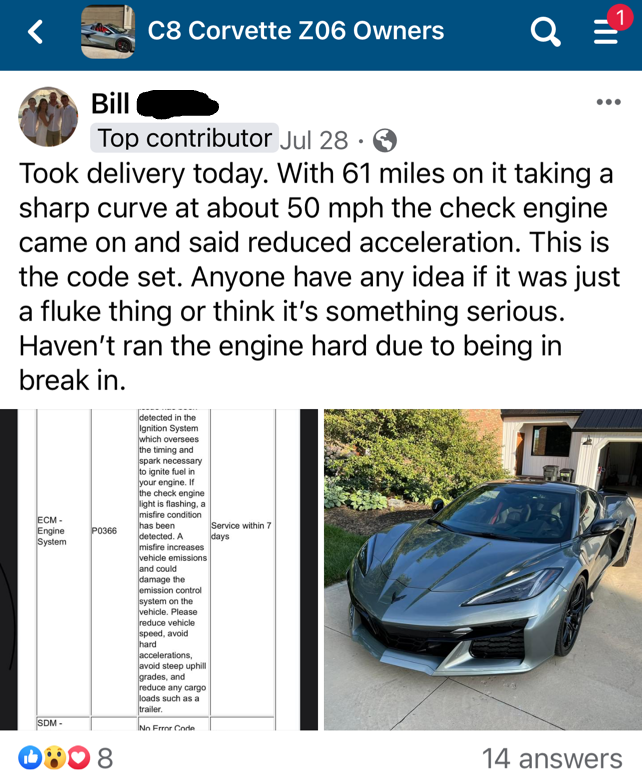 Miscellaneous/Other Issues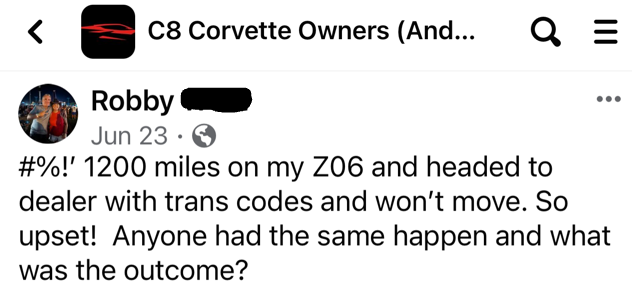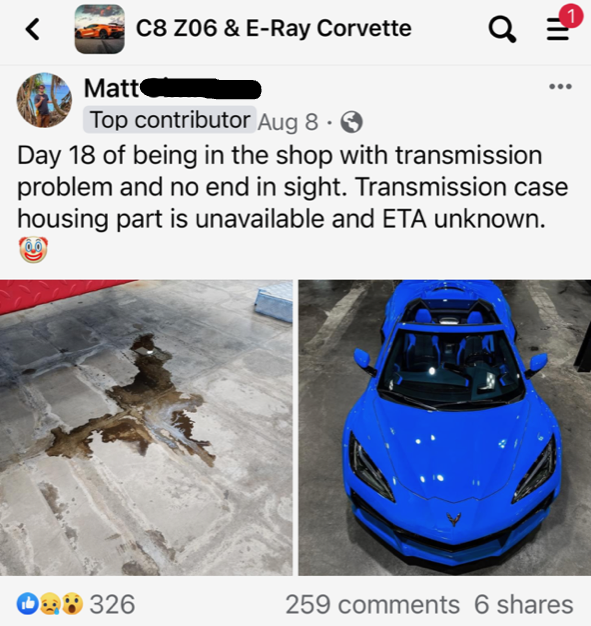 (3) Other Helpful Resources
Click on each for the full feature
(4) Flatbed Misery
---