While GM Media originally published this story earlier this year, we felt it beared repeating.  
So often, we associate Corvette owners as people with enough disposable income to buy undersized, over-powered sports cars as some sort of status symbol, a "hey, look at me, I've made it" memento.  However, we never really stop to consider that some of these same good people might actually share the same passion for these amazing machines that the rest of us do.  
We have met many Corvette enthusiasts over the years whose goal in life was to go out and buy their first Corvette. Many, including the team here at Corvsport.com, are actively working toward that goal – frankly, it's why we started Corvsport.com in the first place – as a means of celebrating the Corvette with the hope that we might also be able to eventually generate a superfluous income that could be used to purchase our own piece of the American sports car dream. 
While that has yet to happen for us, we are very aware of another Corvette aficionado who has invested a considerable piece of his wealth into the Corvette lifestyle, and in so doing, created his own collection of these amazing sports cars that has become one of the greatest collections of Corvettes in the world.  More than that, though, Rick Hendrick, owner of Hendrick Motorsports, has gone beyond just buying the cars, but has become an integral part of their past – and future – history.  
And it's with that in mind that we re-publish this story from May, 2014.  Here is a man who has done more to advance the automotive and racing industries than most of us will ever be able to, and so we salute you Mr. Hendrick as you continue to build (literally in this case) your collection of Corvettes.  
– Scott Kolecki, Owner, Corvsport.com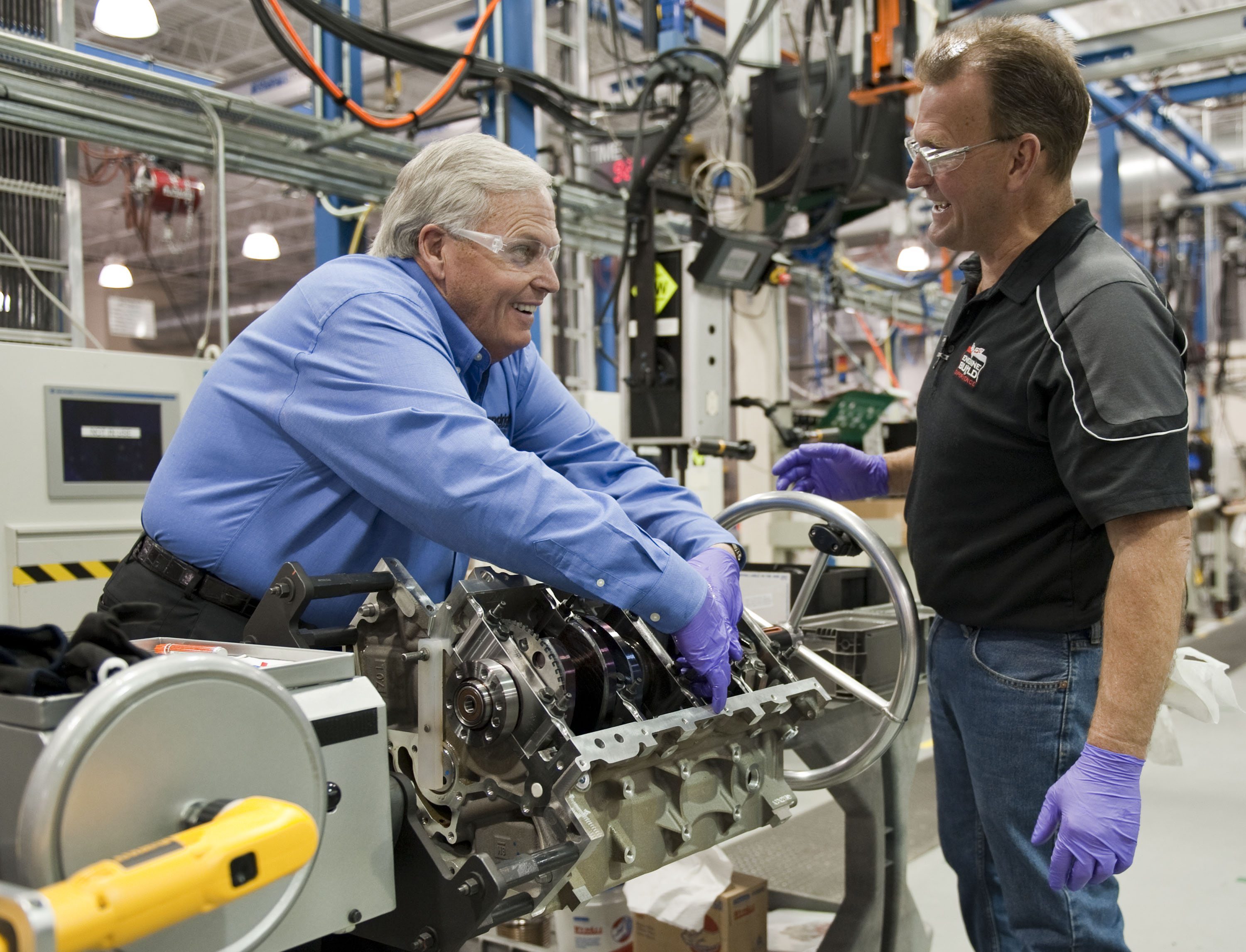 WIXOM, Mich. – One of the world's foremost experts in NASCAR Sprint Cup Series racing, Rick Hendrick, is building his own 7.0L 505-horsepower LS7 engine that will go into his Corvette Z06 Carbon Edition.
The Corvette Engine Build Experience is the world's most hands-on super car program. Customers who order a Corvette Z06 or ZR1 can choose an option allowing them to assemble their cars' LS7 or LS9 engine at General Motors' Performance Build Center (PBC) in Wixom, Mich.
"As a Chevy enthusiast and lifelong gearhead, having the chance to experience GM's hand-build engine assembly is a real privilege," said Hendrick, owner of Hendrick Motorsports. "I want to thank everyone at the Performance Build Center for this opportunity. It's incredible to spend time with the people here and see first-hand these processes that produce some of the best engines in the world."
Even with the hands-on experience, the engines are covered by Chevrolet's five-year, 100,000-mile transferable powertrain warranty.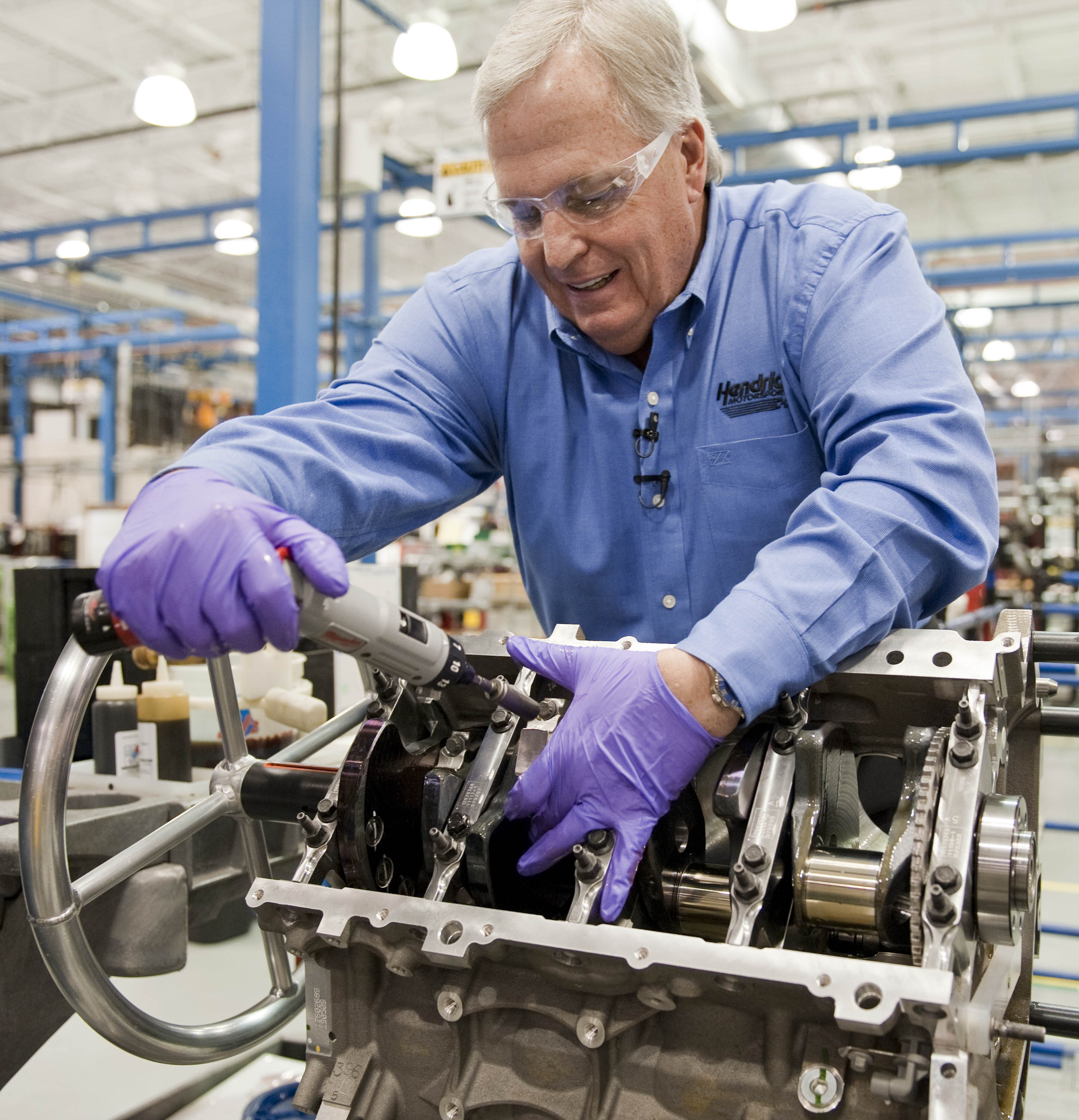 The Engine Build Experience is a $5,800 option when a customer purchases a Corvette Z06 or ZR1. The PBC option includes lodging, local transportation and a concierge, who contacts the customer to help coordinate arrangements, including the scheduling of the build and the customer's activities at the build center. Travel to and from Detroit is the customer's responsibility, but the concierge can help with booking.
Hendrick is the 13th participant to build his own engine at the build center.
"For me, participating in this engine build is the ultimate connection to my Corvette," said Hendrick. "This is one of my favorite cars in the world, and now it will be that much more special knowing I personally built the engine. It's a really unique experience that Chevrolet is offering its customers."
When the engine is assembled, a personalized nameplate is added to the engine next to the builder's name. The engine is then sent to the Corvette assembly plant in Bowling Green, Ky. for installation in the customer's car.
In addition to building their own engines, Corvette buyers can attend driving school in Arizona or Nevada, take delivery of their vehicles at the National Corvette Museum or watch their vehicles being built at the Corvette assembly plant in Bowling Green.
Hendrick Motorsports has a NASCAR record of 13 owner's championships and 14 overall: 10 in the Sprint Cup Series, three in the Camping World Truck Series and one in the Nationwide Series (driver's title only). Its roster of stock-car drivers includes Mark Martin, Jeff Gordon, Jimmie Johnson and Dale Earnhardt Jr.