Welcome to a new series where I showcase cool Corvette Restomods from around the net. In the relatively short time I've been privileged to write for CorvSport, I've watched your reactions on our social media pages and you LOVE Restomods. In this series, I'll also show details of the build (if available), so we can all witness the dedication and skill necessary to create these beautiful Restomods.
So, maybe you're a dreamer like me who appreciates the skill and watching the transformation, or perhaps you are looking. In either case, let's sit back and enjoy some Restomod eye candy.
Meet the 1969 Restomod Exclusively Built by County Corvette
It should be noted that CorvSport does not have any affiliation with this seller,
nor were we compensated for featuring it.
The After
Full Photo Gallery Below Build Pics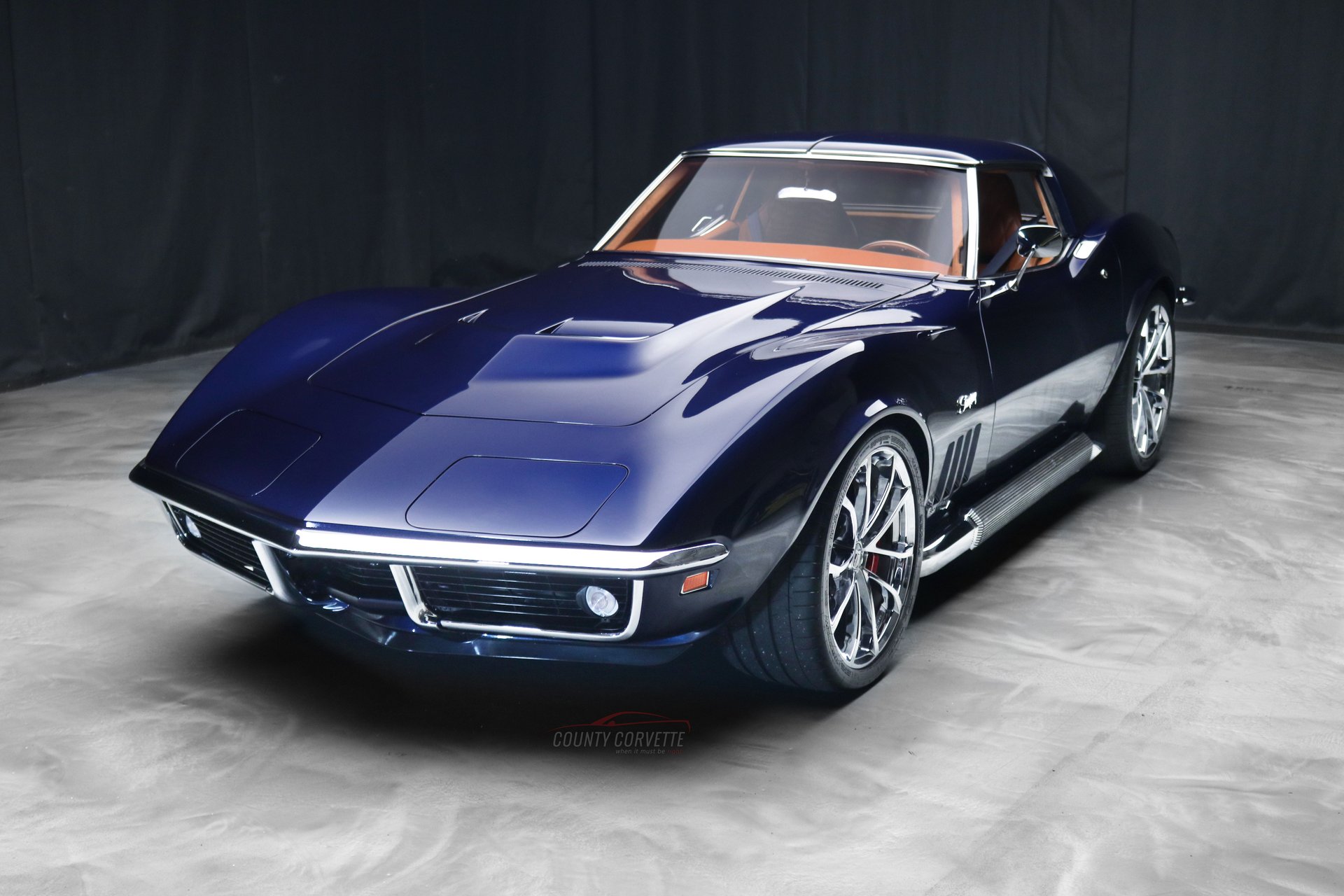 The Price
Just a few clicks short of a 1/2 Million, at…
$449,900
Seller's Description
Original mint-body '69 Coupe as a donor for this amazing creation
New 495 hp GM LS3 engine with custom billet accessory drive unit as well as New GM ECM and harnesses
Custom headers into factory side exhaust in polished stainless steel
Built on a C7 suspension-based Street Shop chassis
New 4L70E transmission
Rack and pinion steering with OEM tilt telescopic steering column.
Performance 8.8 differential housing with 3.55:1 final drive ratio
Hand-made custom leather interior with high-end leather and materials
Custom C7 Grandsport wheels with Michelin tires
Adjustable coil over suspension
Fully stripped and a high-end body fit and painted by our Body shop in deep metallic blue.
Power C7 seats lowered for clearance
As with all of our builds, this car was hand-built by US with all new parts not salvage yard junk
The Build
The donor Stingray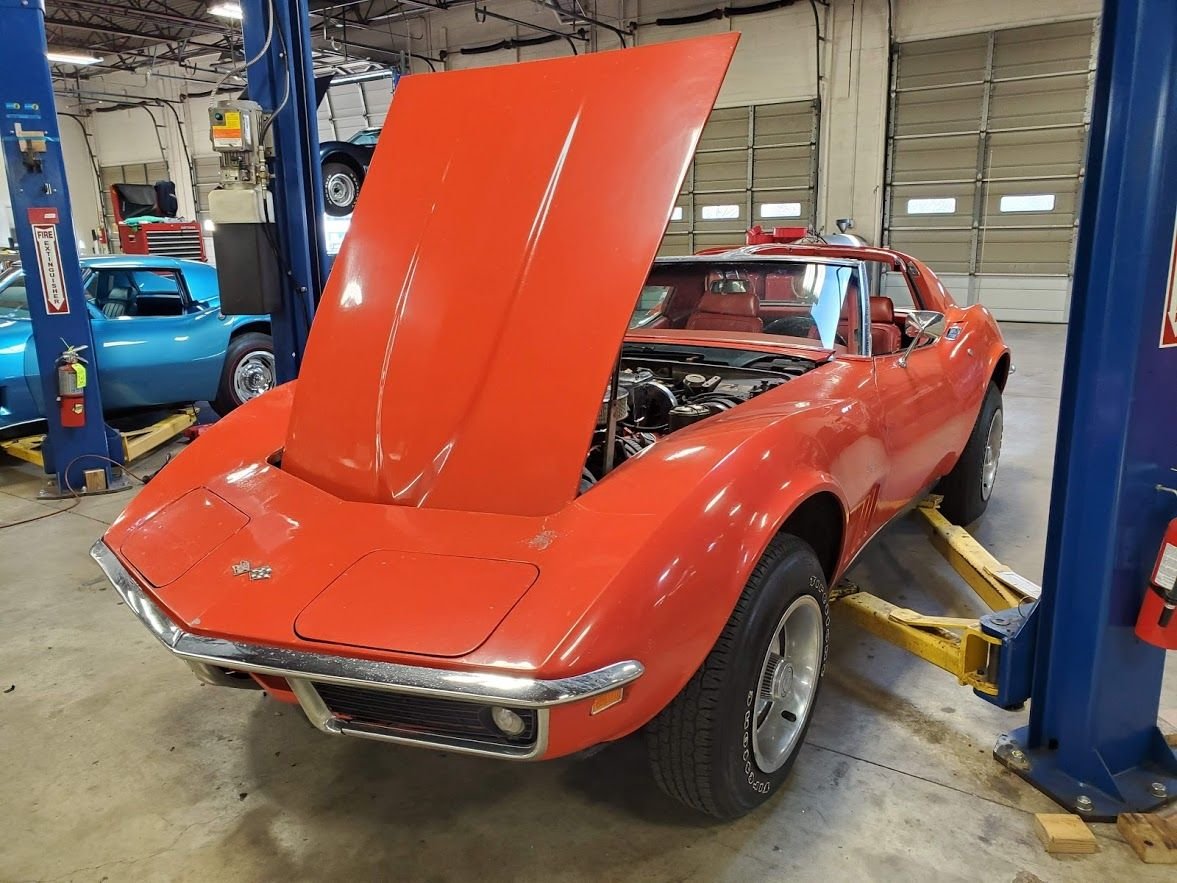 Stripping it down
Getting that body ready for paint
Almost ready for paint!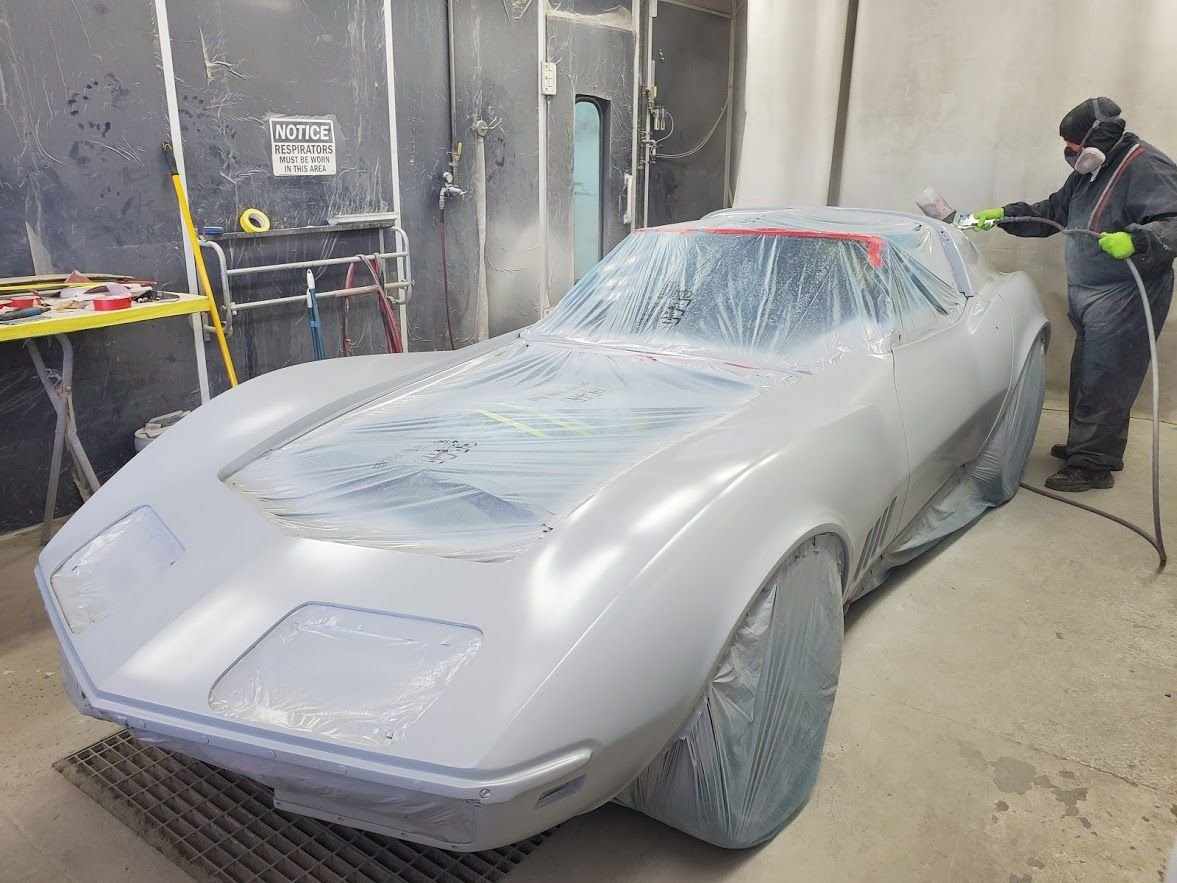 Out of the booth and getting the LS3 shoehorned in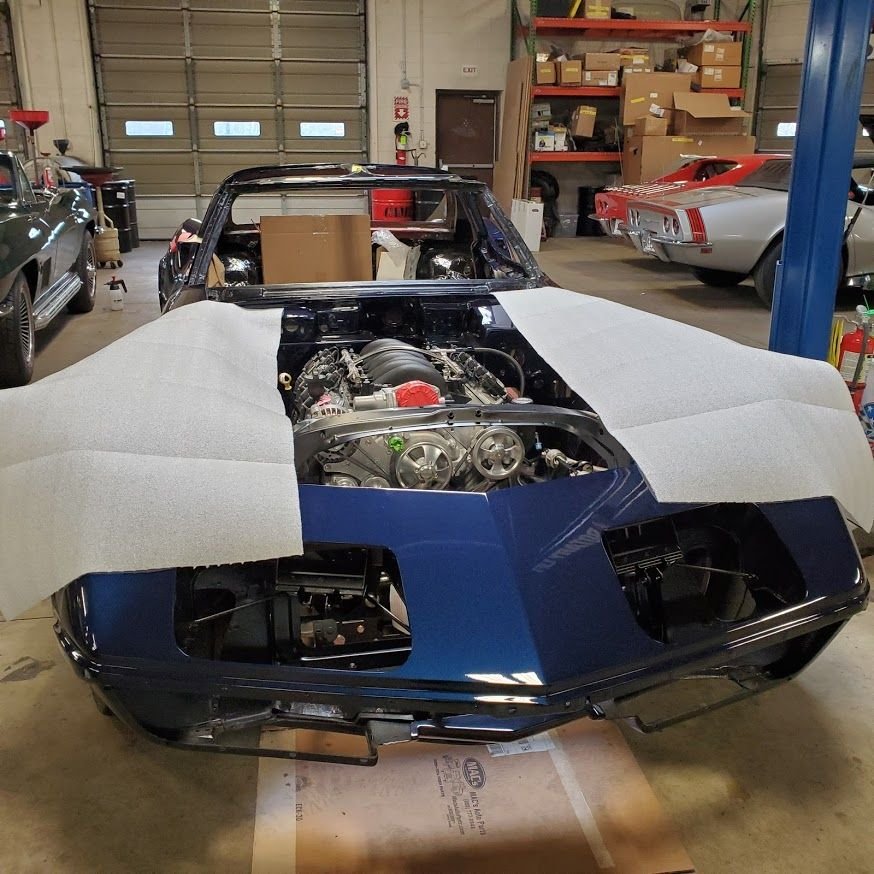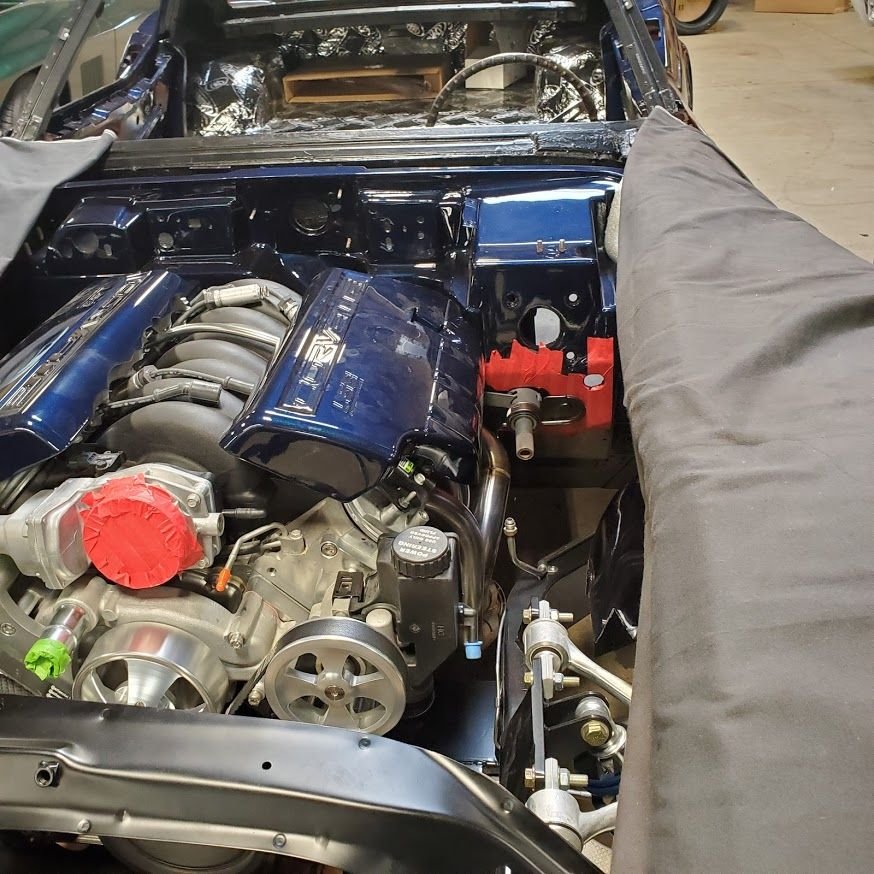 Working on that custom interior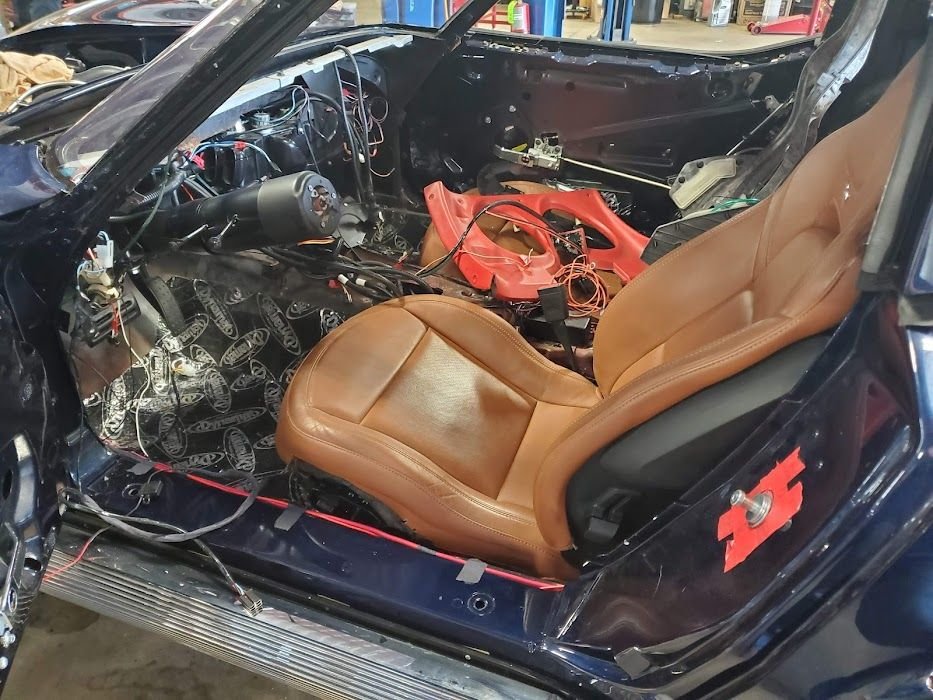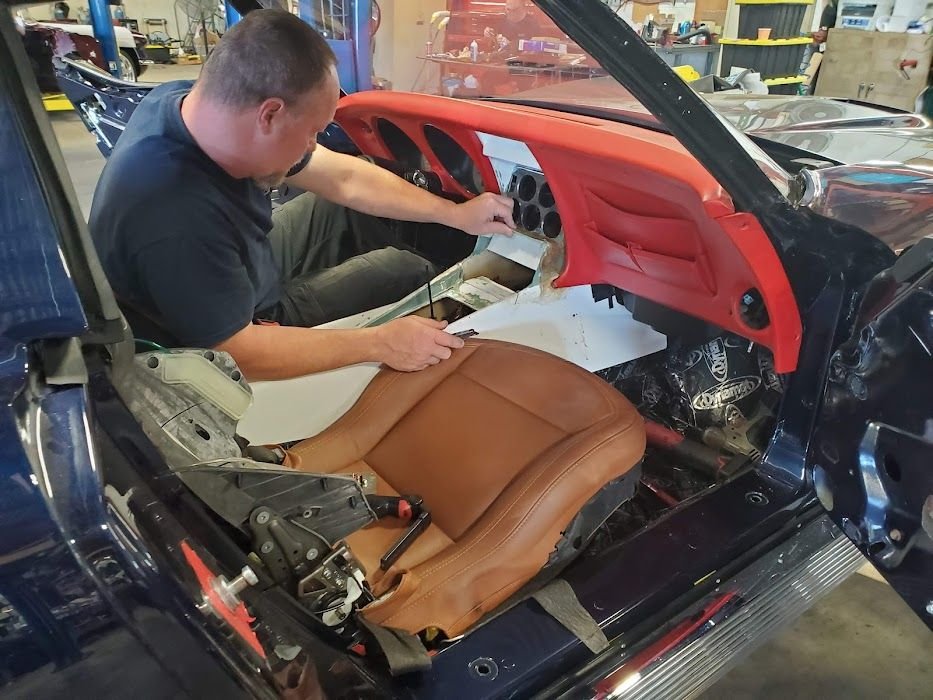 This short summary of pics does not do the process justice, click here for an in-depth gallery of this astounding build.
And now…
The Finished Product
---
I hope you have enjoyed this first episode of our new Restomod series. We have the fastest-growing Corvette community on our Facebook page, with over 159,000 followers (40,000 since January!). Come join other hardcore enthusiasts and say hello, Douglas B.