A Simple Beginning for the Headlight
It did not take too long for people to realize the importance of headlamps as far as automobile design was concerned. The earliest form of headlamps emerged in the late 1880s, around the time of the first automobile.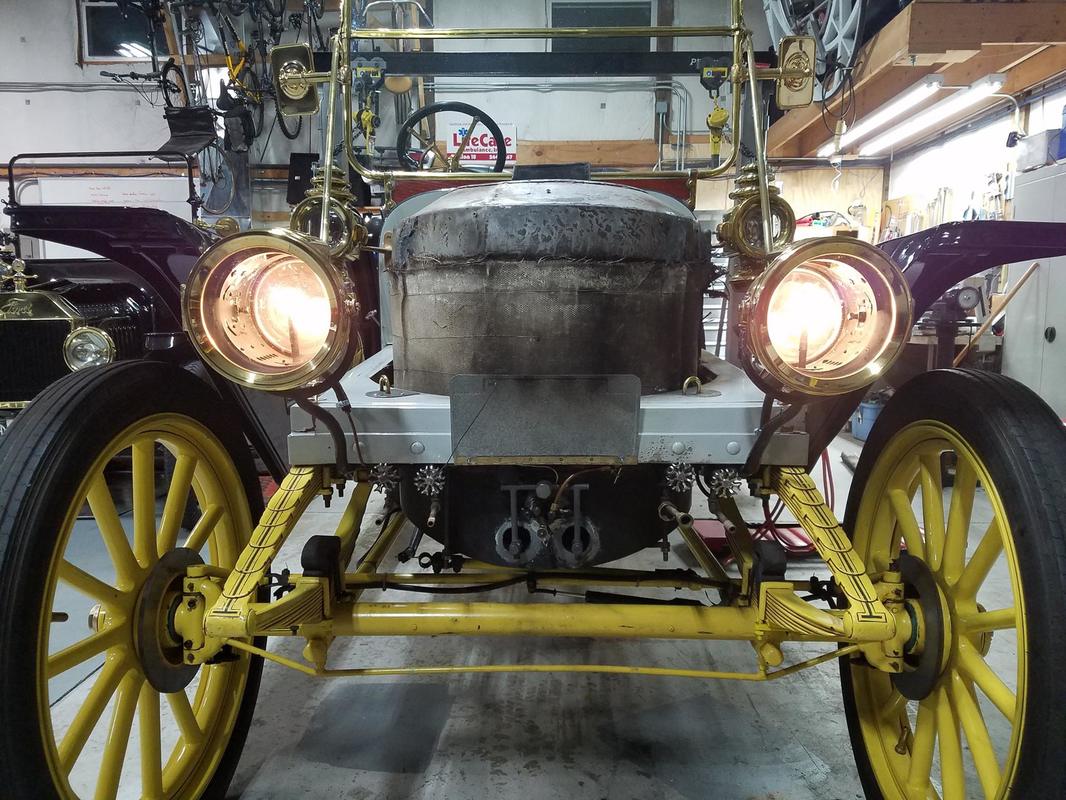 They were little more than regular lamps fuelled with acetylene or oil. With time, acetylene proved to be the more popular option with vehicle manufacturers because it was more resistant to the effects of wind and rain. The design was simple. Apart from a container for the fuel, the lamps typically had a mirror behind the flame to focus the light on the road ahead.
A Quick Look at the Evolution of Headlights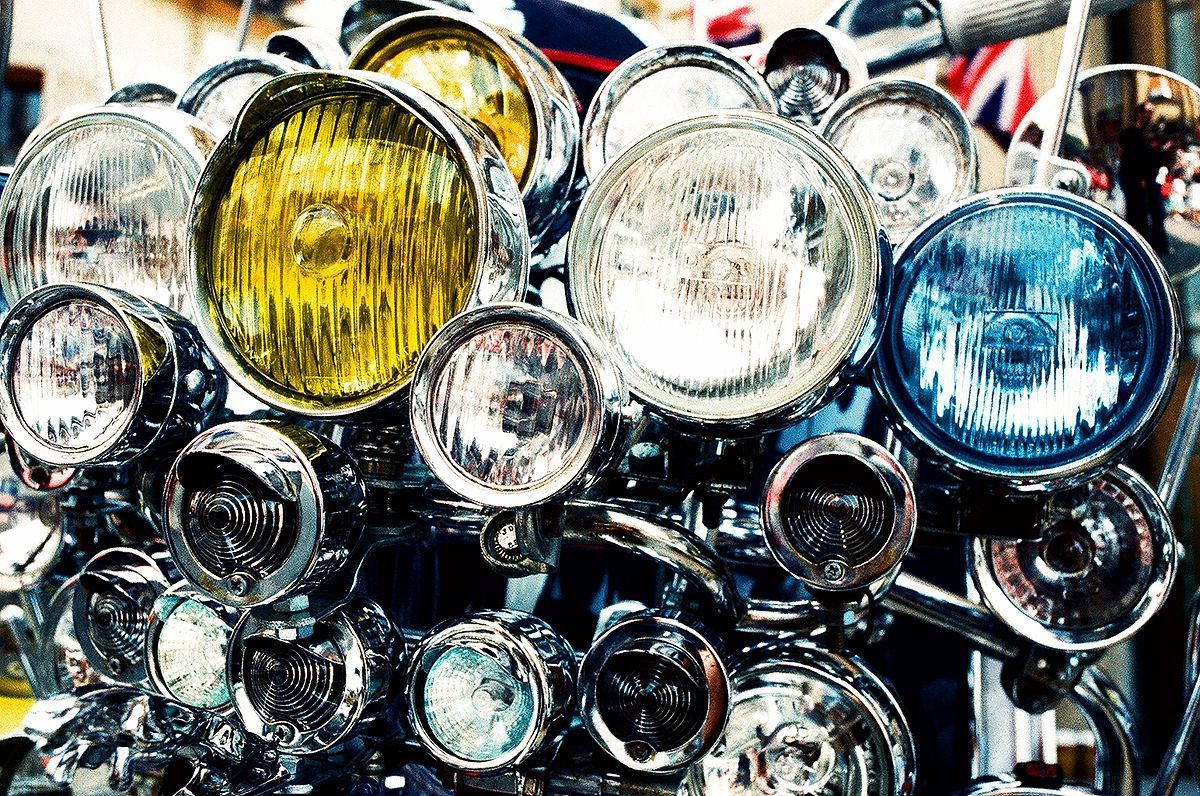 Via LED Outfitters
In 1898, Hartford, a Connecticut-based electric vehicle company, debuted the world's first electric headlamp. However, the new device, though ingenious, was plagued by many issues, including high operating costs and an inner filament that tended to burn out rather quickly.
Consequently, the use of acetylene lamps prevailed into the early 1900s until the technology behind electric headlights improved and became much more accessible. Peerless Motor Company, a now-defunct carmaker, was the first to make electric lights standard across its vehicle range in 1904. In 1912, Cadillac made a huge leap in headlight operation and design by integrating the vehicle's electric system with its lighting setup.
By 1939, sealed beam headlights were introduced. They used a parabolic reflector, a lens and a filament; all encased in a single sealed unit. Sealed beam headlights became highly popular for decades until the arrival of halogen lamps. First used on European vehicles in 1962, halogen lamps were brighter and lasted longer. The adoption of halogen lamps in the United States started at a snail's pace but picked up rapidly in the late 1970s.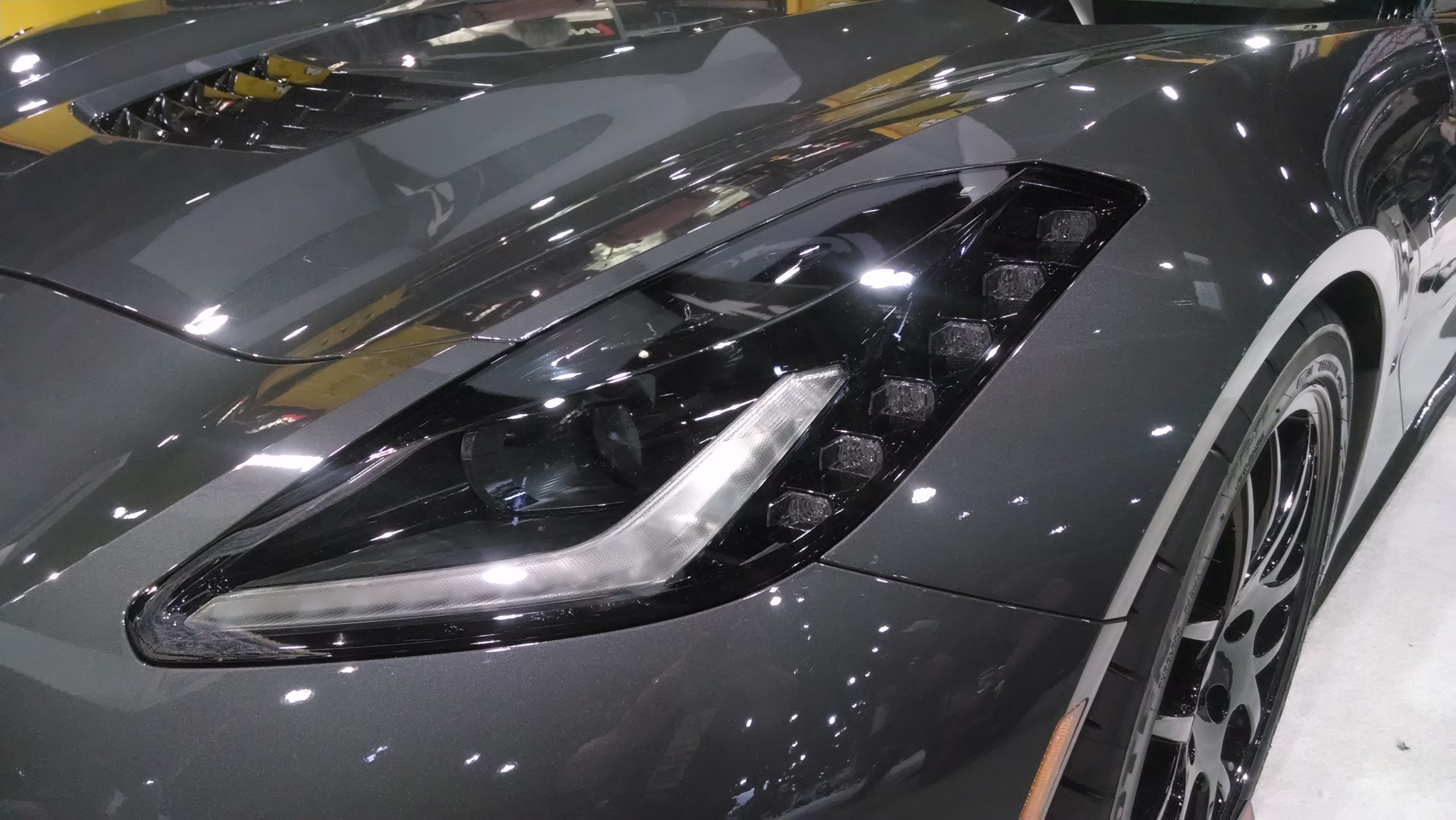 Via Better Automotive Lighting Blog
Changes to regulations and automotive design in the 1990s spurred the development of even more advanced headlights, whose use has persisted to this day. They are the High-Intensity Discharge (HID) headlights and the LED lights. They both offered clear advantages over halogen lamps in terms of illumination, efficiency and durability.
Today, we have laser lights, the latest evolution on the road map for headlight design and operation. The technology is still relatively recent. Consequently, laser lights could be pretty pricey, often costing thousands of dollars per set. However, they have the longest range provided among all the current headlight types. They are also highly efficient, long-lasting and contribute to on-road safety by reducing glare for oncoming drivers.
The Corvette – America's Beloved Sportscar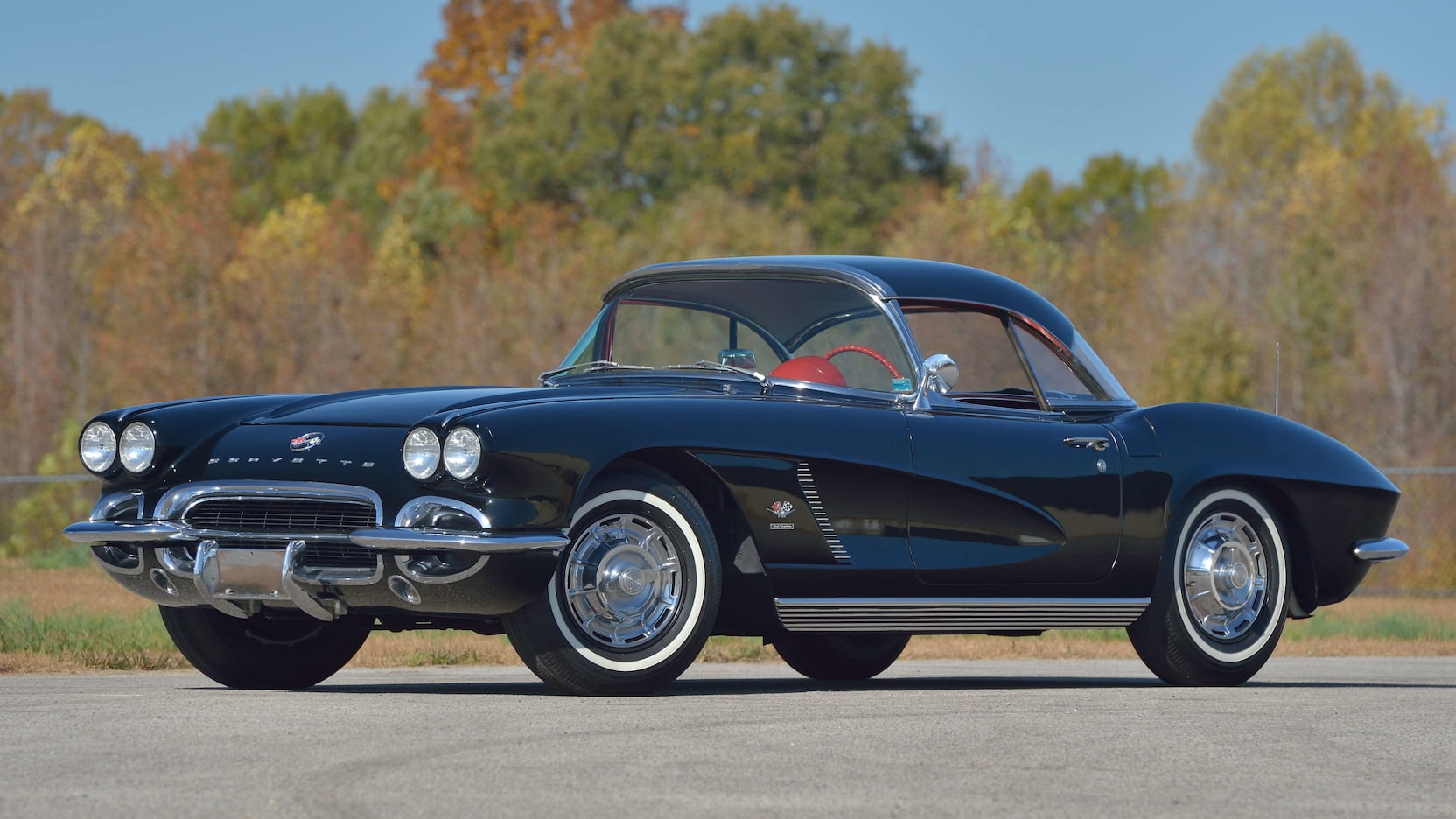 Via Corvsport
The Chevrolet Corvette is an American icon, an enduring legacy that's lasted seven decades with no signs of slowing down. The car's name is a nod to the corvette warship, a small, highly maneuverable maritime vessel. The journey of what is arguably America's most popular sports car began in 1953 with the C1, the first generation Corvette. The C1 earned praise for its compact styling and sleek looks. However, its Achilles heel was an underpowered, 3.9-litre inline-6 engine that made 150 hp, a paltry amount even for that era.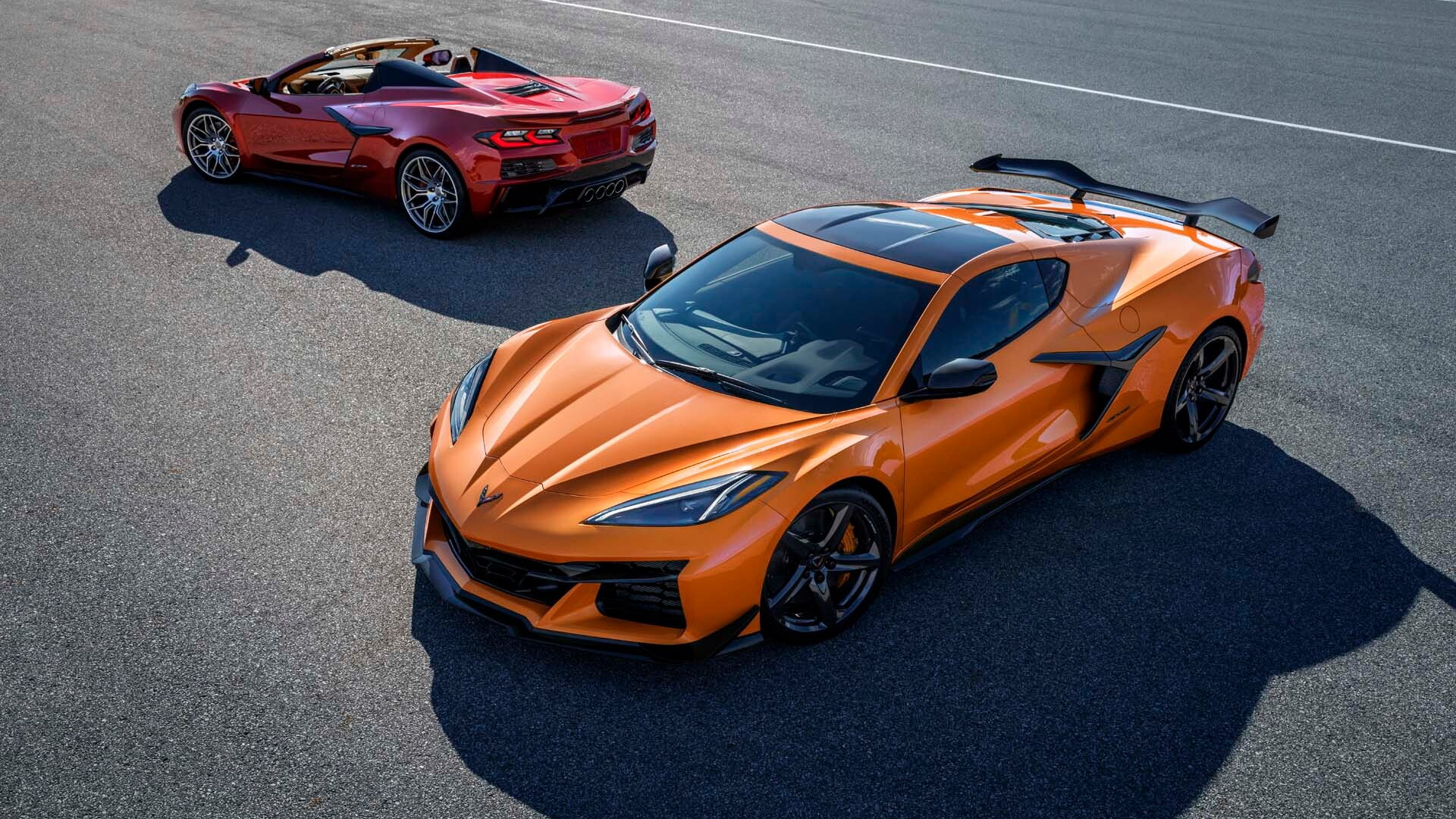 Via Motor Authority
That changed in 1955 when the C1 Corvette was fitted with GM's 4.3-litre small-block V8 that made 195 hp. It was a move that set the engine template for all future Corvettes across eight generations. In 2019, Chevrolet made the bold decision to move away from the front-engine design and unveiled the C8, the first mid-engine production Corvette. It was a gamble that paid massive dividends with the C8, especially the Z06 iteration, widely regarded as one of the most exciting modern performance cars.
Headlight Bulbs for each Corvette Generation
Car

Model Years

Headlight Type

Remarks

C1 Corvette
1953 – 1962
Sealed beam headlights

An enclosed bulb with the reflector, filament and lens all in one unit.

In case of a fault or defect, the entire unit had to be replaced.

Sealed beam headlights are cheap and relatively easy to maintain.

C2 Corvette
1963 – 1967
Halogen headlights

Halogen bulbs are incandescent lights with a tungsten filament that lights up when electricity passes through it.

The filament is in a sealed chamber filled with halogen, an inert gas.
The halogen prevents the bulb from blackening and slows down the degradation of the tungsten filament.

C3 Corvette
1968 – 1982
Halogen headlights
C4 Corvette
1984 – 1996
Halogen headlights
C5 Corvette
1997 – 2004
Halogen headlights
C6 Corvette
2005 – 2013
High-Intensity Discharge (HID) headlights

HID bulbs produce light by passing an electric arc between two filaments in a tube typically filled with xenon gas.

Compared with halogen bulbs, they are more efficient, durable and brighter than halogen bulbs.

However, the bright light can cause glare for oncoming drivers

C7 Corvette
2014 – 2019
LED and Bi-Xenon HID headlights

The C7 Corvette are equipped with HID headlamps framed by LED turn signals.

The Bi-Xenon HID technology combines both high and low beam functions within a single light engine.

C8 Corvette
2020 – Present
LED (Light Emitting Diode) headlights

The LED bulb contains a semiconductor that gives off light (photons) when a current passes through it.

They are also more efficient with an operating life that can be as long as the vehicle lifespan.

However, they can be very expensive to replace.
Replacement Bulbs for your Corvette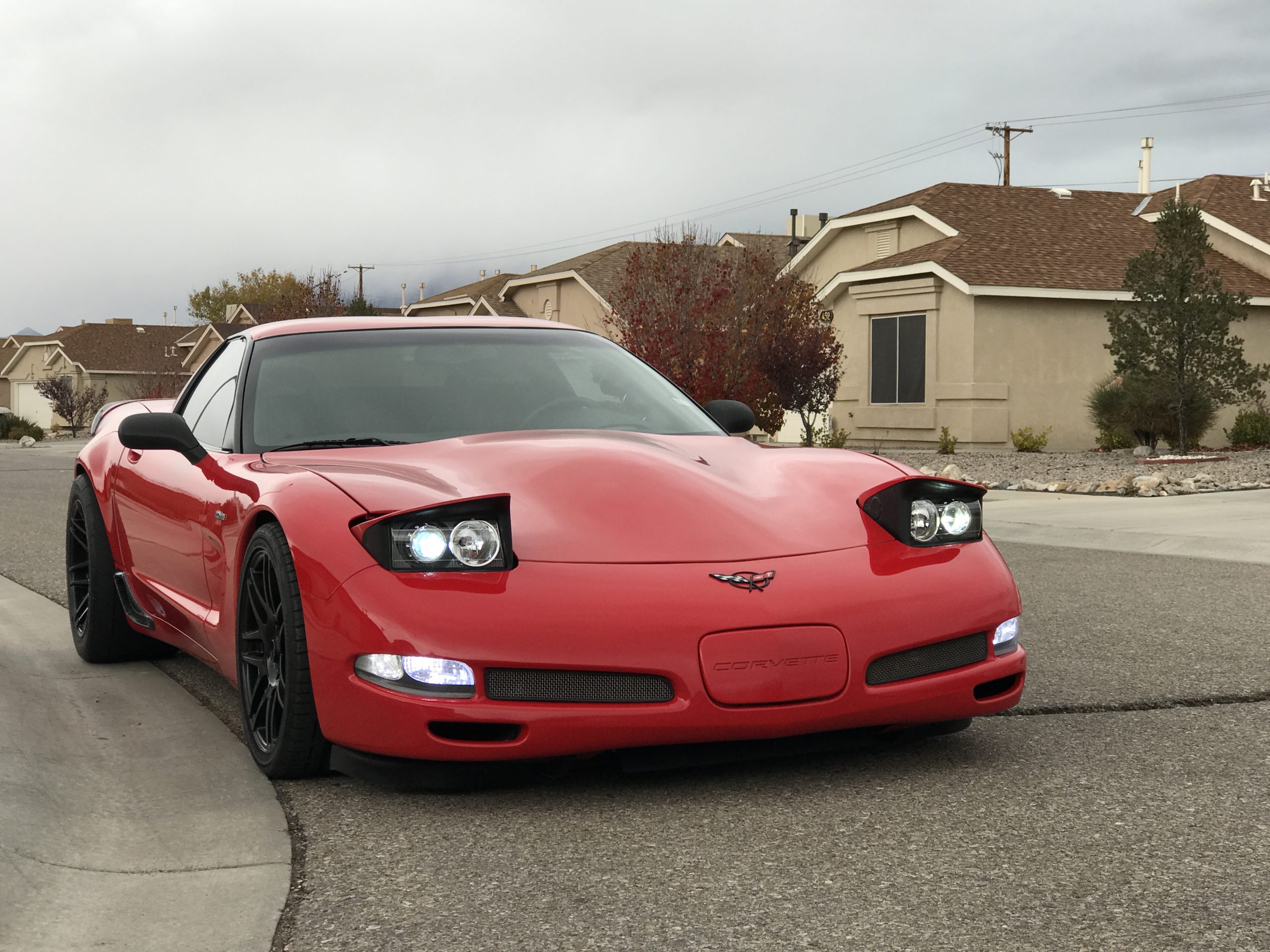 Via Corvetteforum
There are a number of reasons why a Corvette owner may shop around for replacement bulbs. For one, the bulbs are an important part of the car's aesthetics. A new set of blinkers might go a long way toward improving the Corvette's overall appearance. Another reason could stem from safety considerations – swapping out burnt-out or inferior bulbs.
Take the case of the early-generation Corvettes, for example. The classic cars are desirable collectibles today and are still regularly sighted at car shows and public roads. However, the sealed beam or halogen bulbs (on the C1 to C5 generations) are outdated and may not be suited to the demands of modern-day driving.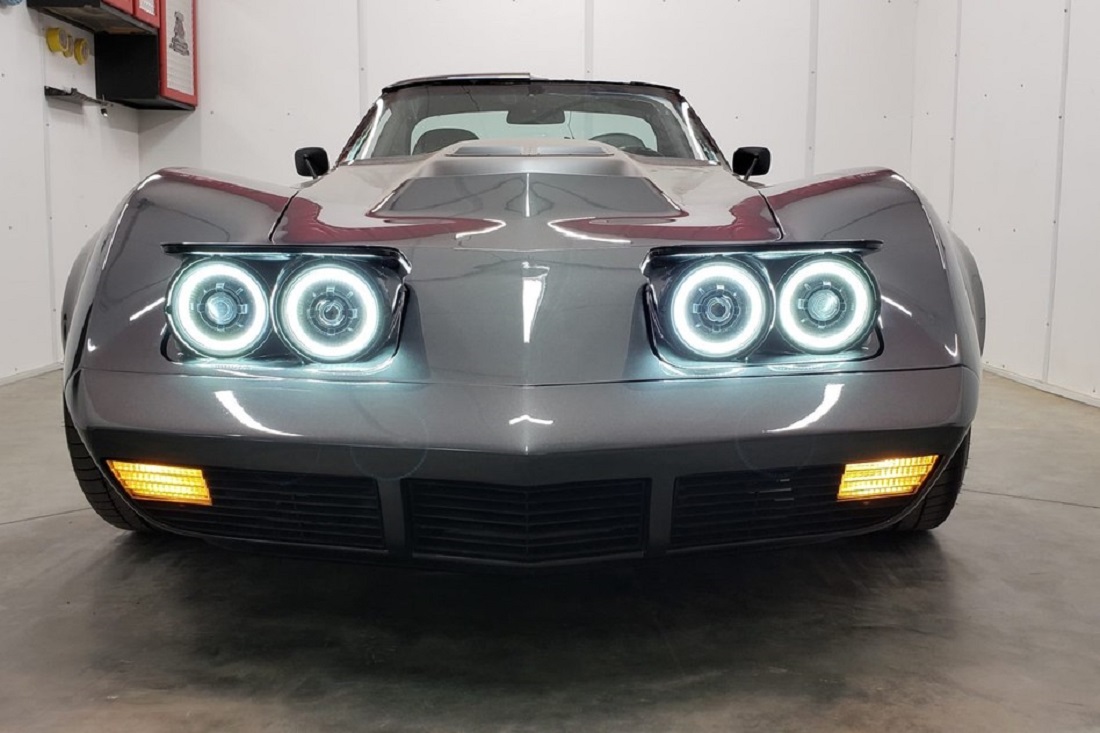 Via Corvetteforum
It's not just about the earlier Corvettes. Owners of the newer Corvette generations could also benefit from headlights different from the factory-issued set. After-market options usually offer a much wider variety of headlights to suit different customer preferences and can meet the needs of these customers even more than the car manufacturers.
Thankfully, there exists a very vibrant secondary market with a plethora of headlight options for those seeking replacement bulbs for their Corvettes. For instance, SuncentAuto, an online auto parts store, stocks several options for headlight bulbs across several Corvette generations. They carry a wide range of aftermarket headlights from brands such as Torchbeam, Sealight, Marsauto and KAC. Also, their online shopping site presents a user-friendly interface that provides a detailed description of each headlight and allows you to check for compatibility before making a final decision.
A lot of these headlights are available as DIY kits and are relatively easy to install. However, we recommend that you exercise caution and consider taking your car to an auto shop if you are not sure how to go about it. Most Auto shops will only charge a minimal fee to help out with installing new headlights for your Corvette.