Leave it to the Germans to conduct strict, controlled performance testing. And when you have the Hockenheim Formula 1 Circuit to yourself, why the hell not!
In a video that contains no spoken German, and hence does not need to have any translation, the 2020 Corvette C8 is pitted against the two German rivals it most closely resembles.
The first of these rivals is a 2020 Porsche Type 992 911 Carrera S. With its 3.0-liter flat-6 twin-turbocharged boxer engine hanging way out back, it chucks out 444 HP run through an 8-speed DCT. It is running on Pirelli P Zero NA1's.
The second is the 2020 Audi R8 V10 RWD. It has a mid-mounted 5.2-liter naturally aspirated V10 that is shared with the Lamborhini Huracan, and pumps out 562 HP through a 7-speed DCT. It is running on Michelin Pilot Sport Cup 2 AO's.
The Corvette C8, naturally, has a 6.2-liter naturally aspirated V8 that produces 495 HP through an 8-speed DCT. It is running on Michelin Pilot Sport 4S's.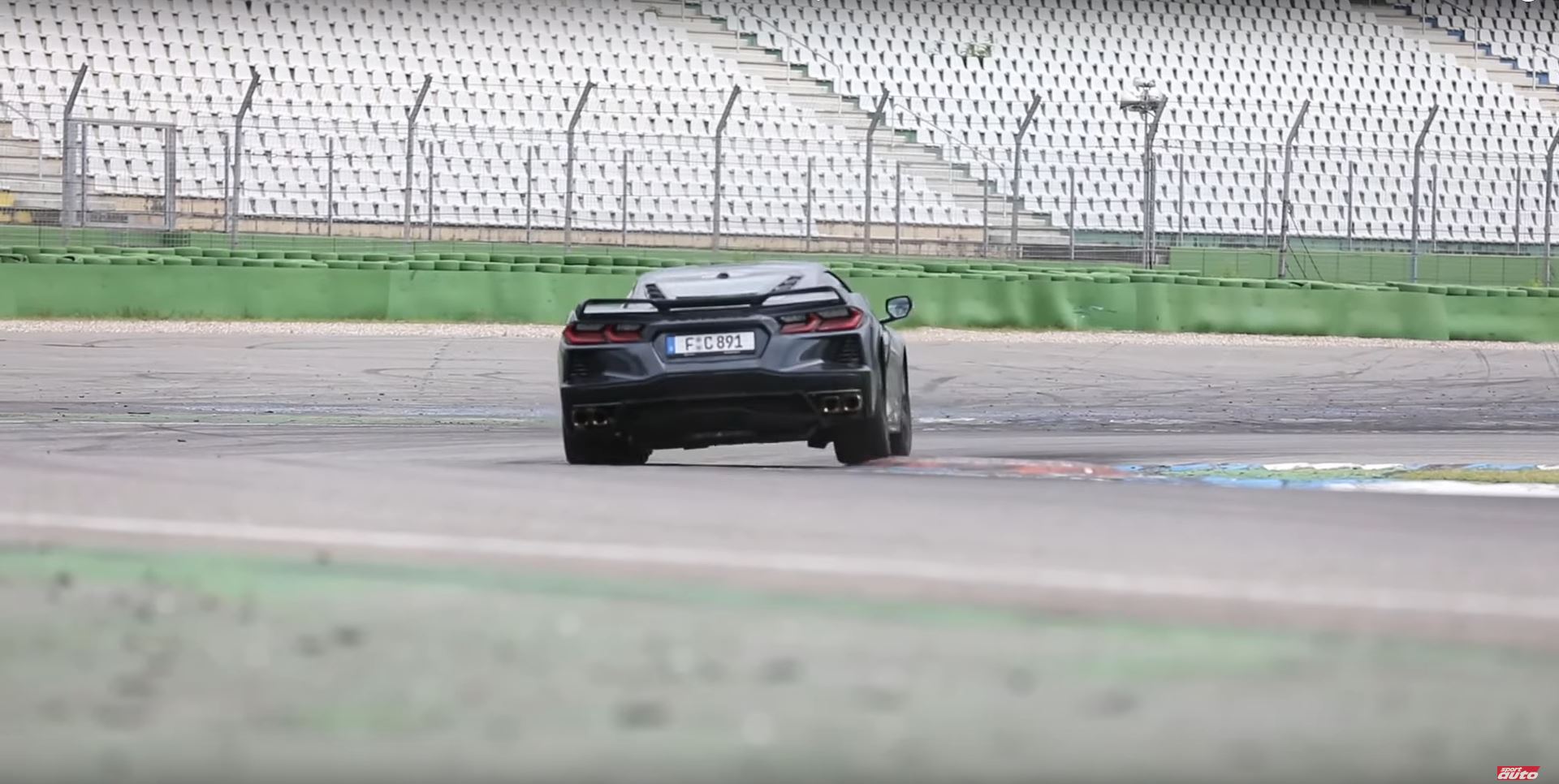 With the same driver, Christian Gebhardt, behind the wheel of all three cars in testing, they are pushed to their limits around the Hockenheim GP layout.
The winner is the Porsche, with a lap time of 1:53.5. This is most likely down to it being the lightest of the three, as well as having the most raw traction on the drive wheels due to the engine placement.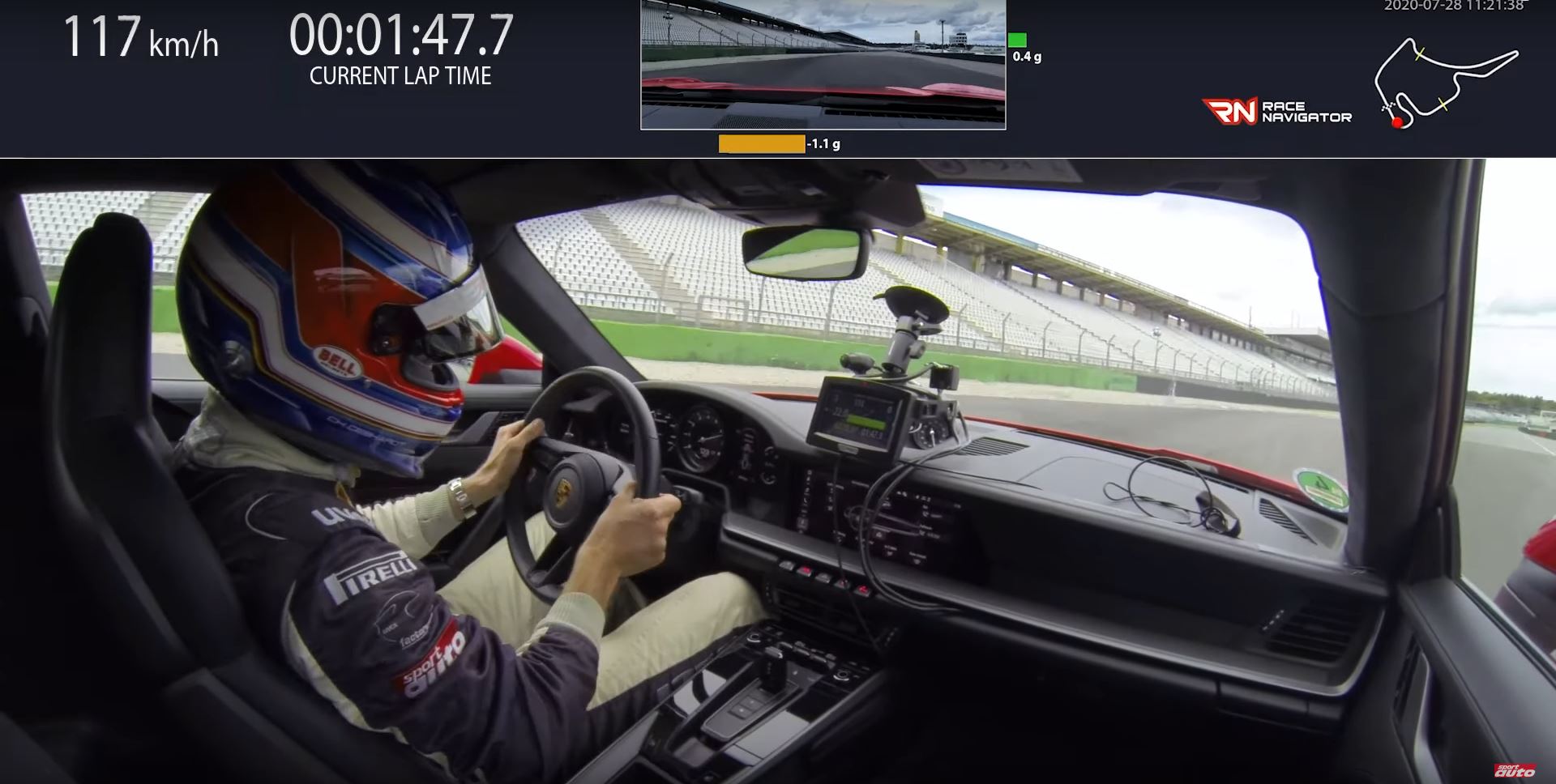 In second place is the Audi, with a time of 1:54.2. It should be pointed out that the Audi is running on semi-slicks that are barely road legal, and benefits from the extra sticky tires.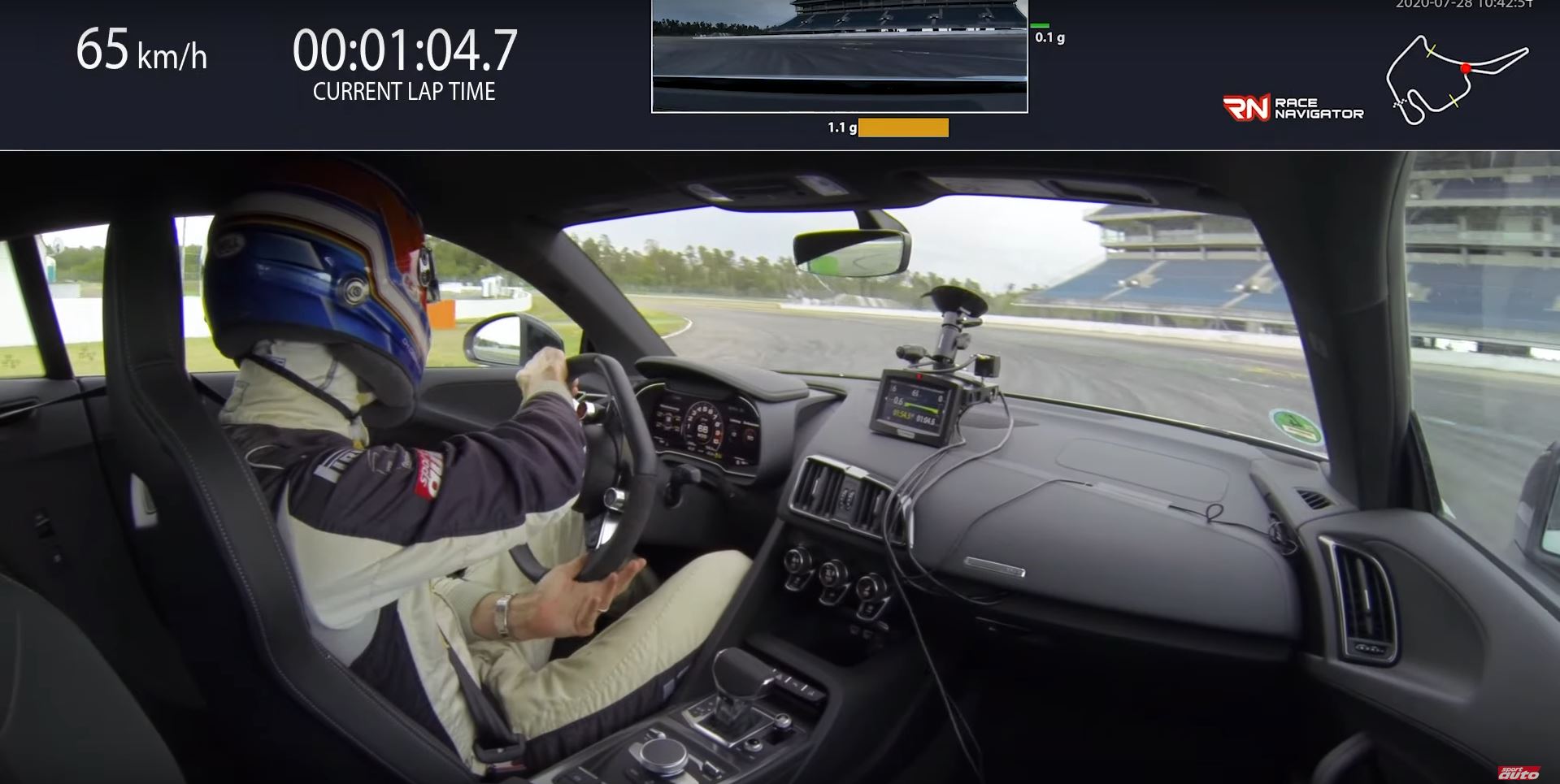 The Corvette C8 comes in third, with a time of 1:54.6, only 0.4 off the Audi after 2.842 miles of twisting, competitive track.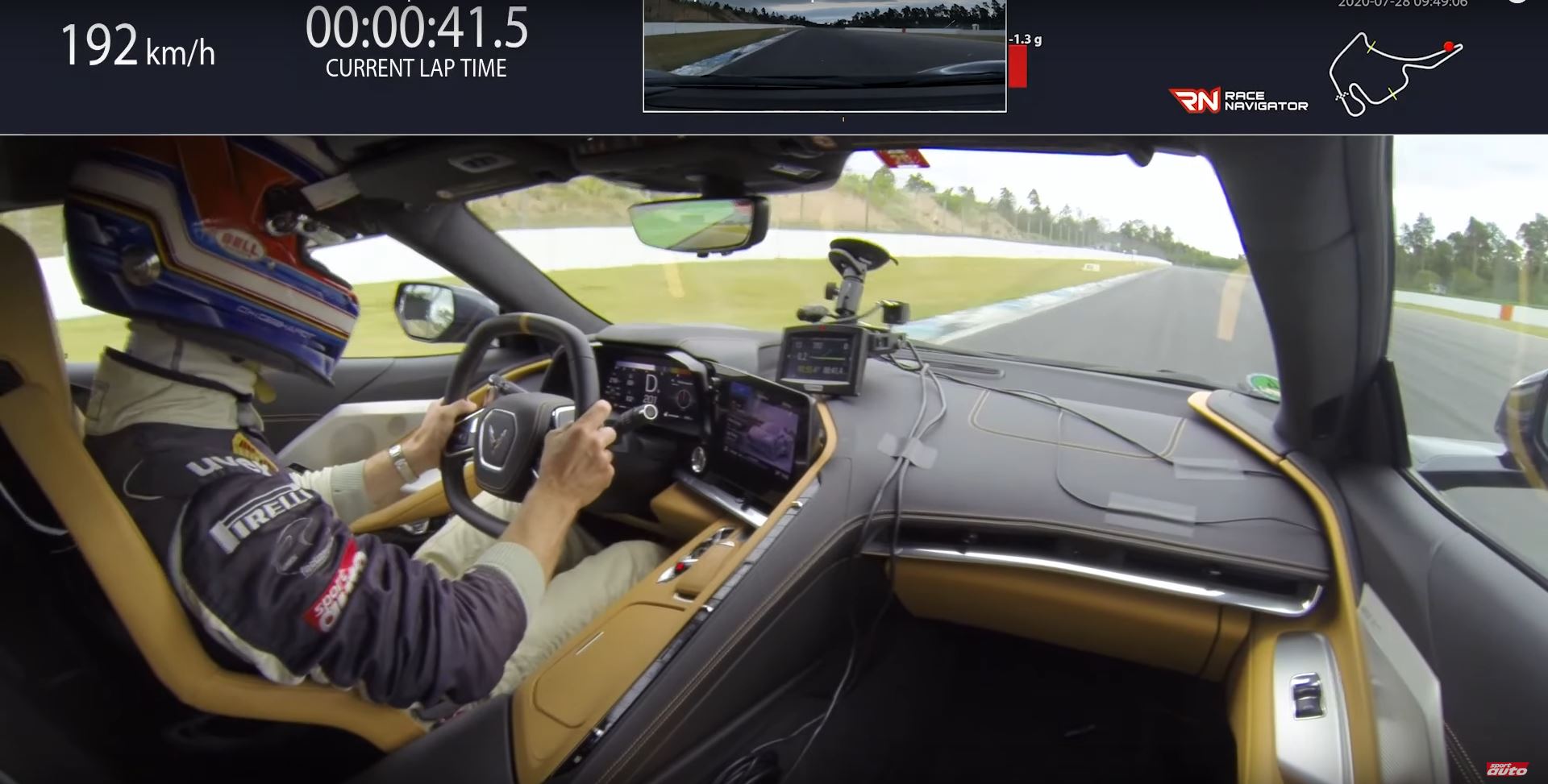 All in all, being just 0.4 seconds behind the only other mid-engine car in the test, with slightly more road-oriented tires, is not a bad time at all!