While the video was released just a couple of hours ago online, the actual speed record for the 2020 Corvette C8 was set on May 8, 2020.
What is amazing about this speed record is that it was not done with the twin-turbo kit that John Hennessey is developing for the C8. Instead, it was done with a C8 Z51 with the spoiler removed, a stainless steel exhaust system installed, and a 135 HP nitrous express system installed. This is also the same Corvette C8 that was used to get the baseline performance runs against a Mustang Shelby GT500 in our news from last week.
And by either fate, great planning, or both, the driver that set the record is named John Heinricy. The speed was confirmed with a VBox GPS system, the gold standard of speed runs for performance cars. The same type of system was used when the Bugatti Chiron broke 300 MPH, so it's known to be hyper-accurate. The final, official readout is 205.1 MPH, converted from 330.07 KPH.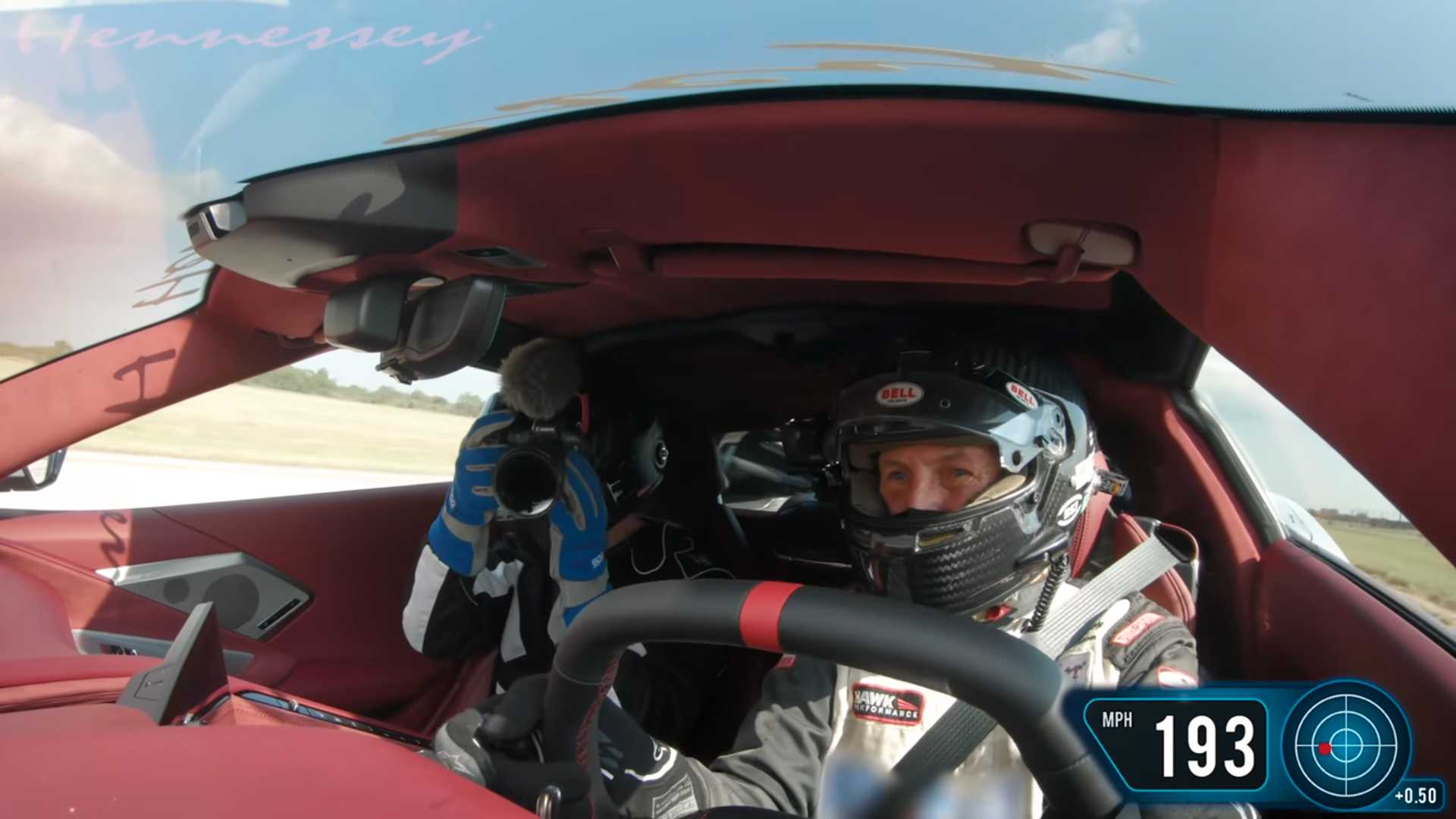 The record-breaking run was performed at Continental Tire Proving Grounds in Uvalde, Texas. A huge Corvette C8 enthusiast and well known YouTuber, TheStradman, was sitting in the passenger seat to provide ballast to make sure the car was flat and level, as well as film the run from onboard.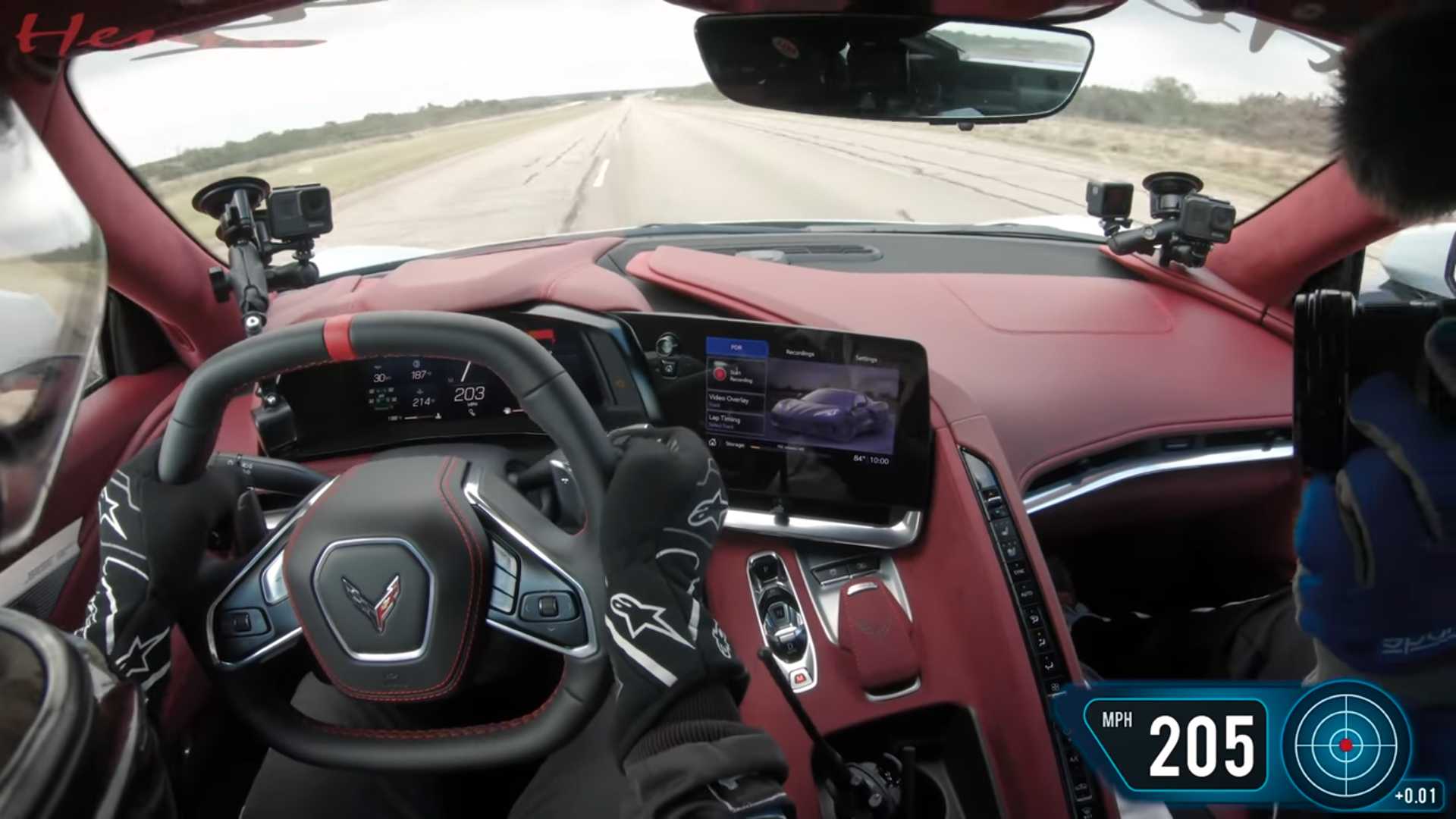 The Continental Tire Proving Grounds were chosen because on the main 8.5-mile test track, there is a very gentle, slightly banked turn before an enormous straight. The car can gain speed through the curve, and then plant it down the straight.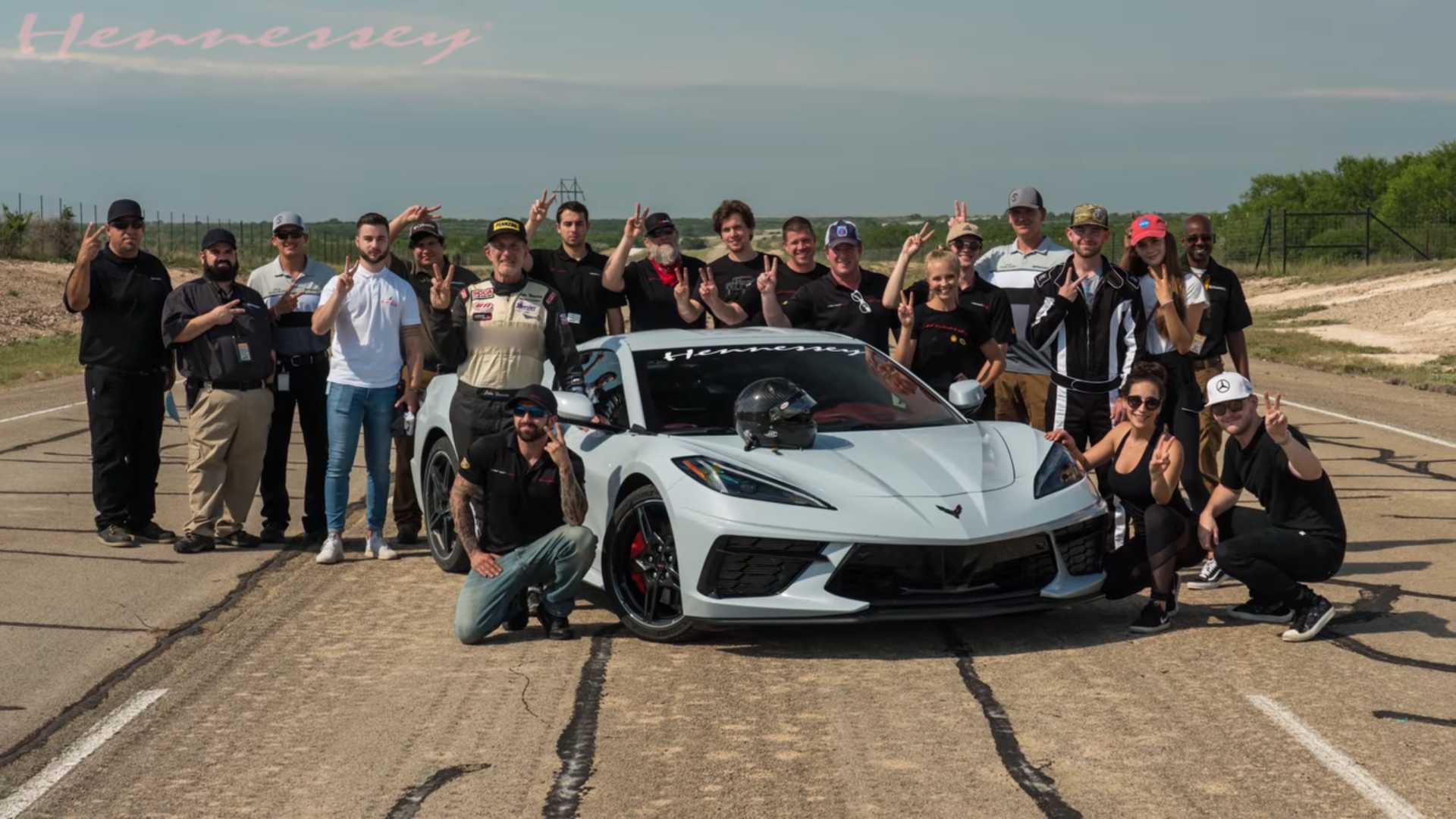 What impresses most is that even while holding the nitrous injection trigger in his right hand, John Heinricy only has one and a half hands on the wheel and the car is barely buffeting at all. All the aerodynamic work done to the car helps keep it planted and controllable, even beyond 200 MPH!