There have been many times in this crazy Corvette market when I thought there was no limit to what enthusiasts will pay to get that "shiny new Vette". The pay more phenomenon to be the "first on the block" to acquire something has been exacerbated by supply chain issues, factory shutdowns, inflation, and crazy demand.
Even as recently as last month, Youtuber TheStradman got nearly $46,000 over MSRP on his C8 Z06, and that was with no warranty, a questionable break-in, and a transmission leak (fixed under warranty). I did a story on it here.
So I was filled with peak curiosity about what not one but two Z06s would bring on two popular auction sites. Let's first talk about this beautiful 3LZ White Pearl Metallic 70th anniversary Convertible, which had never been titled and therefore still had the full GM warranty intact. Our own Mark Capayas did a story here when it hit Bring A Trailer and bidding closed just last Thursday.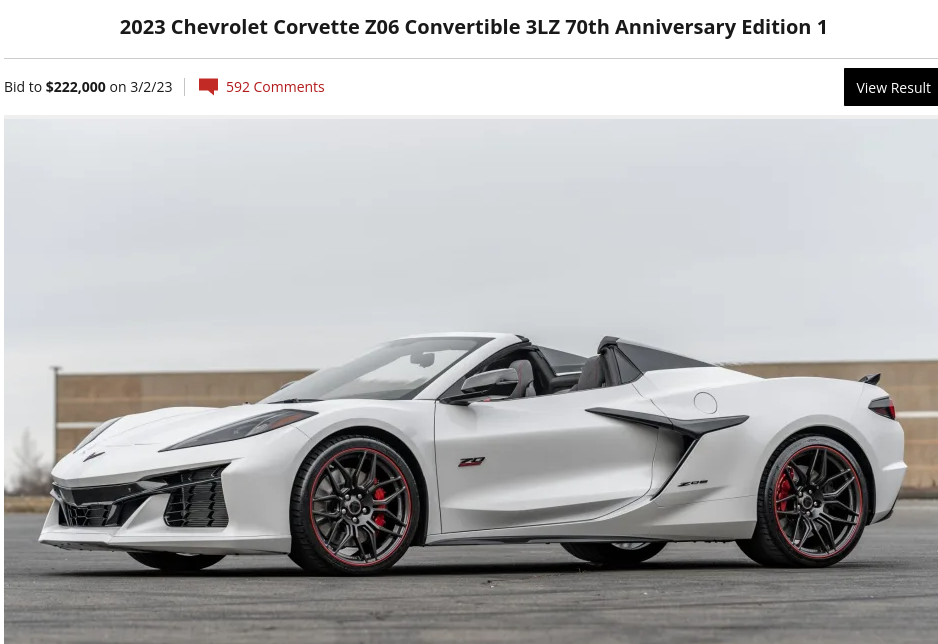 Given the overall love for the new Z06, at first glance that high bid of $222,000 seems like a lot of supercar for the price, but despite reaching $75,660 over MSRP the selling Chevrolet dealer decided it wasn't enough. I wonder what they set the reserve at, and who in management thought $75k additional profit wasn't enough.
That's right, Blasius Chevy in Wolcott, Connecticut would have walked with nearly all that $75,660, (paying just a few hundred in fees), as the buyer is the only one on BAT who pays the typical auction sales premium. And while that fee is 5% of the hammer price, BAT caps it off at $5000, which is pretty fair. It's no surprise they have become the go-to auction site. The Corvette market sure has evolved, since paying "just" the MSRP of $146,340 for this Corvette would now be considered a great deal.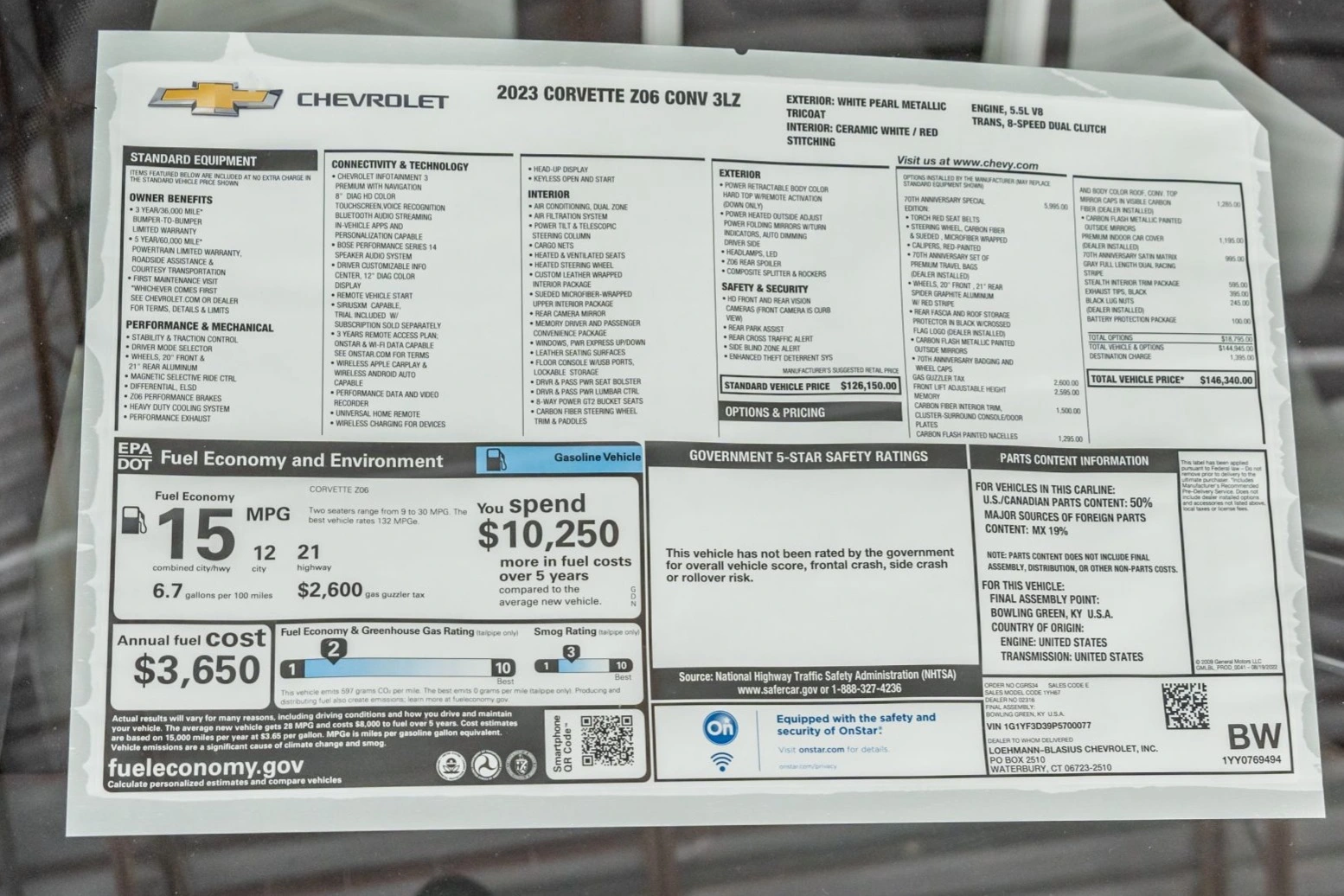 Now on to that second Z06, which was offered on Doug DeMuro's newer up-and-coming Cars and Bids auction site. While not as popular as BAT, he is making strides to make it great by bringing unique vehicles to market. This Z was a flip, meaning it was sold to a private individual, who then hoped to sell it for a profit. This is key because the second owner will now receive no factory warranty. Our own Simon did a feature on that decision by GM to cut down on flippers here.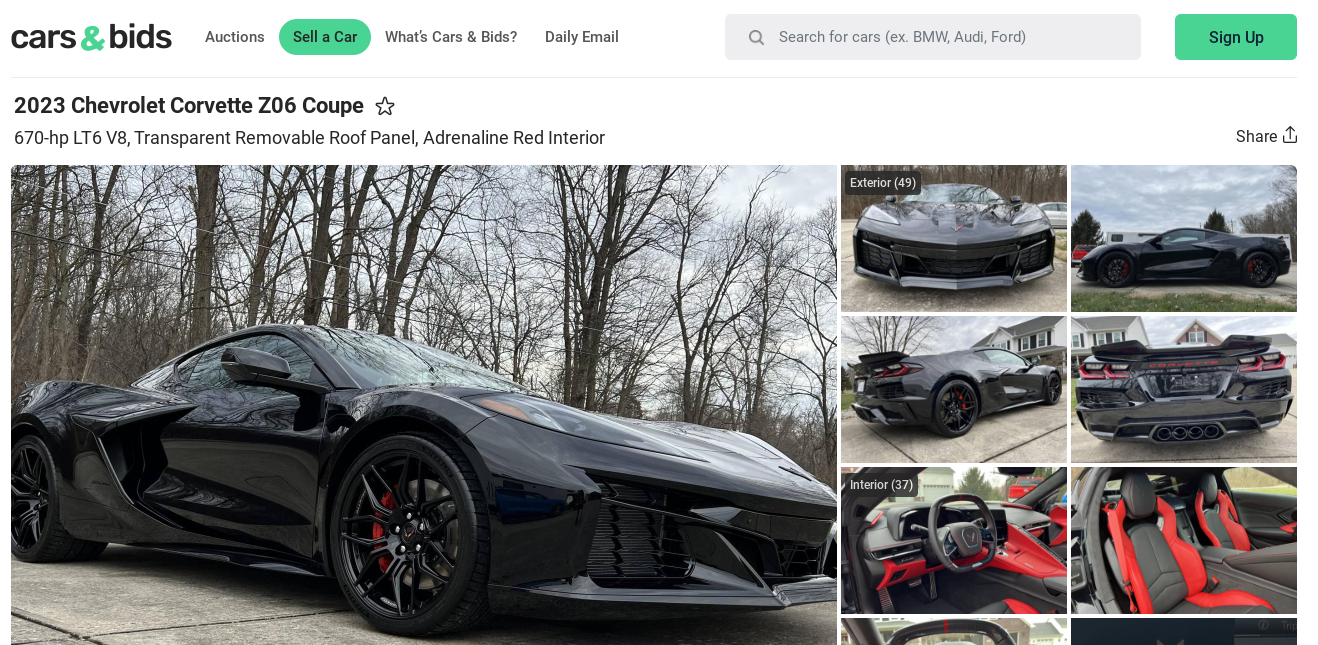 Once again, this Z reaches well beyond MSRP, $47,314 to be exact, and the flipper decides not to flip. As someone who flipped for nearly two decades from my used car dealership, I'm trying hard not to judge, but really? That's some serious coin to turn down. Bidding stalled at $178,569 days before the auction's end date, and that is never a good sign.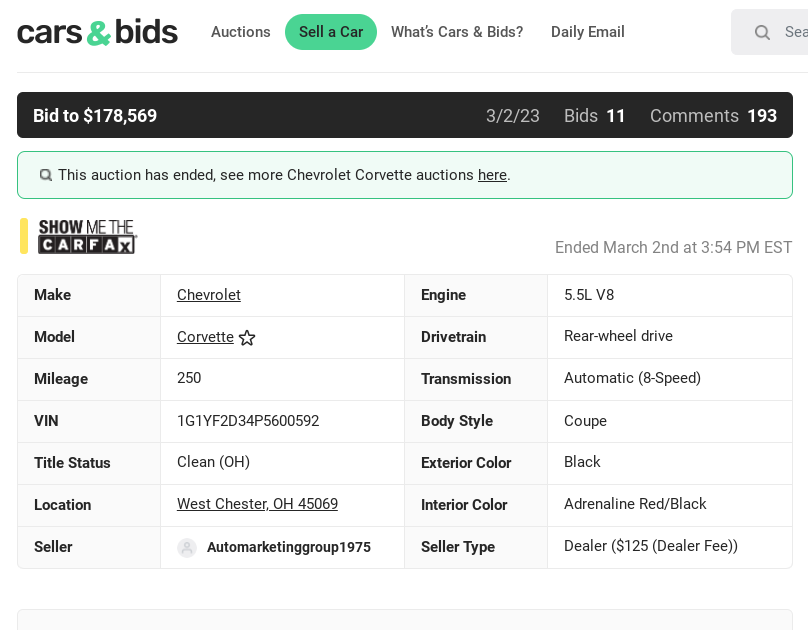 For enthusiasts hoping to move up the ladder from older generations, (or perhaps are eyeing the C8 for their first Corvette purchase), this should be a good sign that things are starting to normalize on this crazy roller coaster ride. We often have a vibrant discussion on our Facebook page, I would love to hear your comments on the Corvette market. I posed the question here, are we back to normal?  Douglas B.