It's no secret that General Motors is betting heavily on electric mobility, so much so that they have launched fully electric variants of some of their icons, like the GMC Hummer EV or the Chevrolet Silverado EV. And a few months ago, the plug-in hybrid and all-electric variants of the new Chevrolet Corvette were confirmed to debut in 2023 and 2024, respectively.
But the electrification of an icon comes with a few caveats. For example, the range used to be the Achilles heel of all-electric vehicles. But now that the range gap between gas-powered and electric cars has narrowed, consumers are focusing on things like how expensive an electric variant would be to maintain or what the car would sound like with added artificial sounds.
Electric Corvette owners are expected to wonder about their ownership experience and potential problems like battery-related issues or lack of in-home or local electric infrastructure.
What We Know About the Future of Electric-Hybrid or All-Electric Corvettes
Even though there has been a lot of talk in recent months about what many believe the electrified models of the Corvette would be, General Motors needs to clarify what the platform of this electric C8-based sports car would look like. Although GM has not officially referred to these models as Corvettes, they have mentioned they will be based on the C8's architecture.
Regarding the architecture of a C8-based EV, there's been some speculation that it would package battery cells in its structural tunnel, similar to what GM did with the Cadillac Celestiq and what other EV sports car manufacturers like Rimac have done. The idea is to take up the space where the engine would be on a mid-engine car and fit a battery there.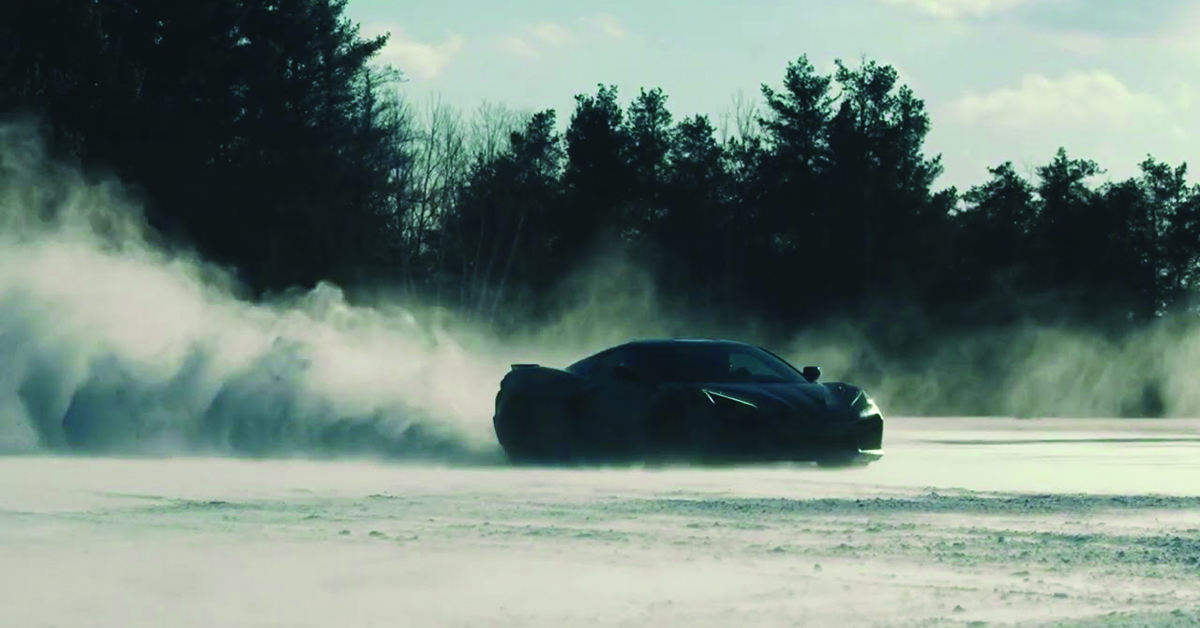 Not having an engine or transmission would give GM engineers plenty of room to stack battery cells in the rear. Additionally, once GM has the front motor placement worked out for the hybrid, they could replicate the design in the all-electric model, which would require an additional motor at the rear to complement the powertrain. After all, the Corvette C8 was planned from the outset to include at least a hybrid variant.
It is believed that the hybrid model was initially conceived to top the power of the 5.5-liter V8 twin-turbo rear-wheel drive model. This way, the electric motor would drive the front wheels making the C8 all-wheel drive and enabling it to use its total output of nearly 1000 ponies to deliver blistering acceleration.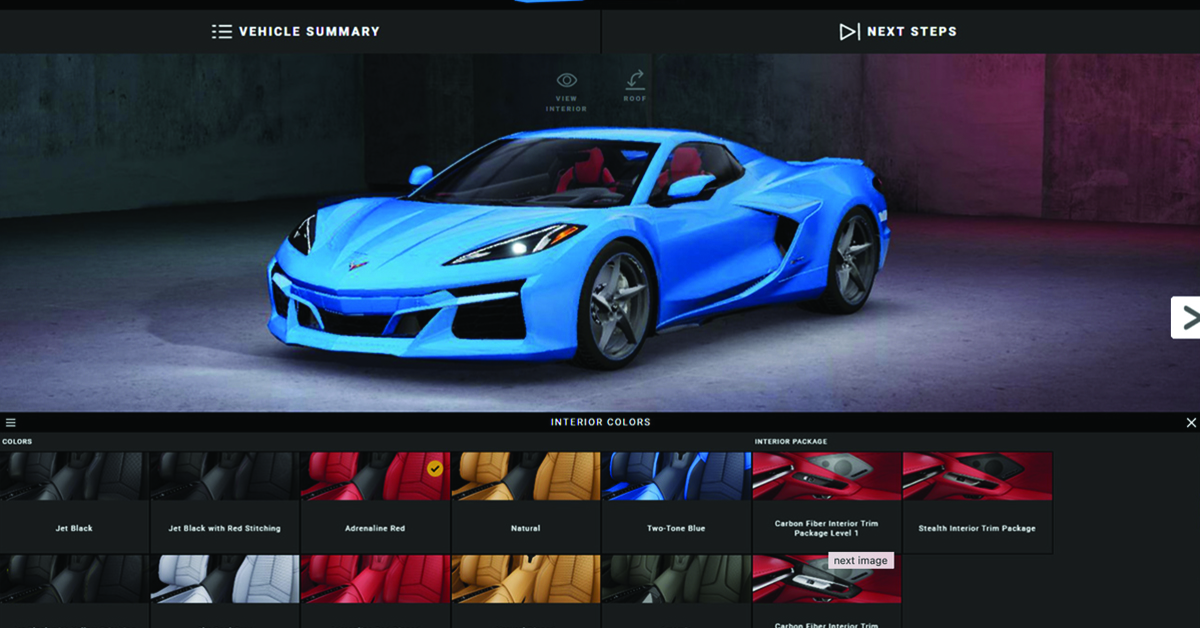 Chevy Accidentally Leaked the 2024 Corvette E-ray Hybrid on Their Configurator
As first reported by CorvetteBlogger, Chevy's configurator for the new E-Ray hybrid 'Vette leaked a few days ago. Although unfortunately, no specifications were revealed, now we have a clue about body color and wheel options.
Although Chevy had removed the E-Ray from the site, some astute fans snapped screenshots that reveal the car's wider body with longer styling of rear air vents below the taillights similar to the Z06, but just like the regular C8, the E-Ray will feature two pairs of twin tailpipes.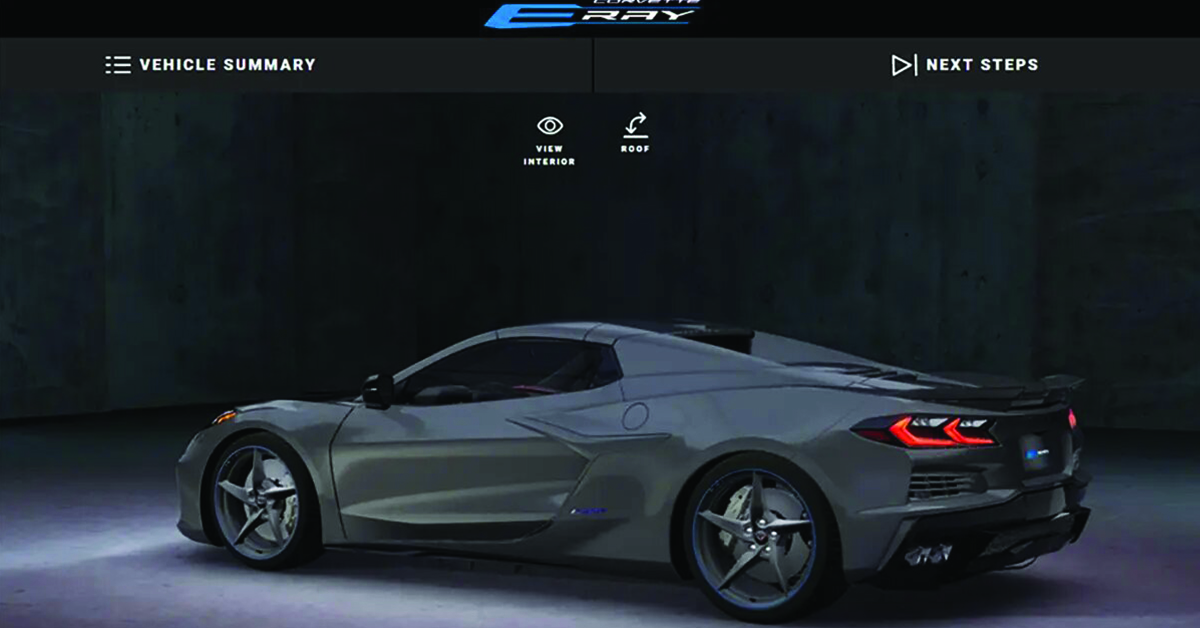 Another detail that isn't entirely visible is a charging port, suggesting that the E-Ray could be a conventional hybrid rather than a plug-in hybrid electric vehicle (PHEV).
What Can Owners and 'Vette Enthusiasts Expect From Future Hybrid/All-Electric Corvettes?
Although many of us assumed the "E-ray" name was meant for the all-electric Corvette model, it was recently designated for the hybrid variant, which would be part of the 'Vette's lineup in 2023 as a 2024 model.
There's also some speculation that the Corvette EV will cost much more than the gas-powered base model, which currently has a $60,900 price tag. Still, Chevrolet has yet to confirm pricing and what trim levels this all-electric version will offer. It's also possible that Chevrolet will offer a convertible Corvette EV in addition to the coupe.
One of the main concerns of prospective owners of the all-electric Corvette is the battery range. Everyone's scratching their heads, wondering if the energy density of lithium-ion batteries will cut it. Hardly anyone would want a short-ranged electric 'Vette. And although the C8 is a fairly big car, it's not a Hummer EV with room to stack a 200-kWh, 3,000-pound battery.
GM engineers must figure out how to fit the large battery required to provide massive power and a reasonable driving range within the confines of the two-seat Vette.
Regarding the sound of the new electric Corvette, according to Corvette Forum, General Motors engineer Jay Kapadia recently revealed to the Detroit Free Press the forthcoming Corvette EV will sound like a Corvette. Still, it needs to be clarified what he means. "With EVs being quiet, we have this beautiful opportunity to create a brand identity with sound," Kapadia said. "Every brand will have its own sound in which the customer will know it's that brand and establish an emotional connection with the vehicle."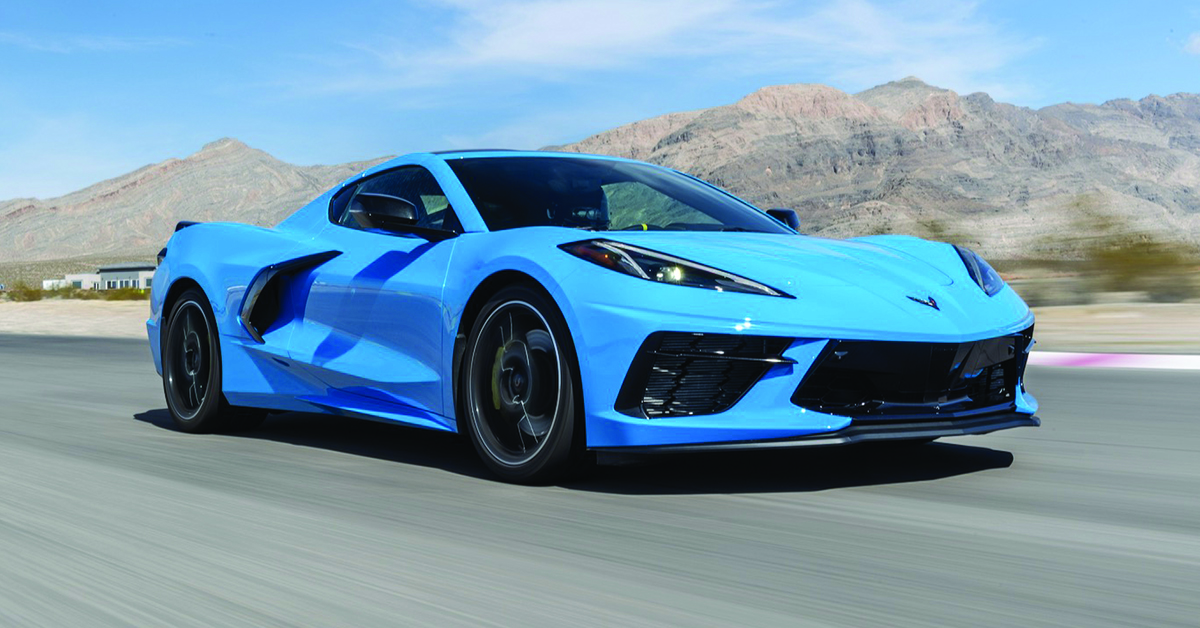 What Types of Growing Pains Might Owners Experience?
Despite the massive buzz about eMobility, which has swept through the world's sports cars, including the 'Vette, there remain several potential downsides to owning and operating an electric sports car. These downsides include charging times at home or at a charging station, locating charging stations, higher initial costs and expensive battery packs, and limited driving range.
And while Chevrolet is not an EV "early adopter" by any stretch (thanks, Tesla!), it also does not yet have this technology on lockdown. In fact, there is a class action lawsuit alleging that the '20 – '22 Bolt batteries are lemons happening right now. While these experiences are sure to be in the minority, it's likely that future Corvette owners will find themselves facing similar challenges.
Finding a Charging Station
There's no comparison between the number of gas stations and charging stations. Still, this might be a minor factor for many consumers, who charge at home at night and don't require regular access to other charges.
And although automakers have been accelerating the growth of charging stations to alleviate this issue, in the meantime, buyers would have to charge their all-electric 'Vette at home to ensure they don't run out of power halfway through a track day or a road trip to the mountains.
Charging an All-electric 'Vette Takes Longer Than Filling a Gas Tank
One thing gas-powered cars have over electric vehicles is how quickly you can refill the tank. While you can fill up a tank in a few minutes, fully recharging an electric car can take hours.
Driving Range
Even though the gap between the range offered by a gasoline car and an electric vehicle has been narrowing, the reality is that gasoline cars continue to provide greater autonomy.
For instance, the gas-powered C8 Corvette offers a 352-mile range on a full gas tank. In comparison, ultra-luxury GM models like The Cadillac Celestiq and the Lyriq offer a 300 and 312-mile range on a full charge, respectively.
Although GM has not revealed any specs on the electrified Corvette, we can expect a similar range to these two models.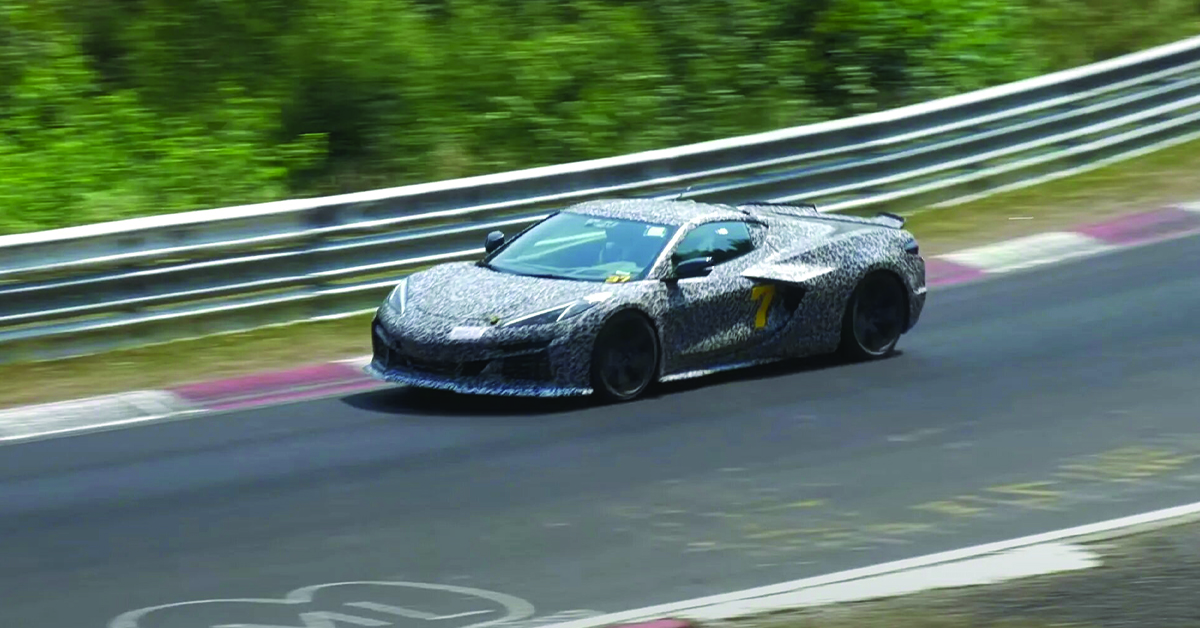 Via Espiritu Racer
Higher Initial Purchase Cost
While it is true that all-electric cars cost less to operate than their gas-powered counterparts, there's a catch. Typically, lower ongoing costs come at the tradeoff of a higher price tag. So, we can expect Corvette Electric to be priced from around $85,000 to $100,000.
To put these prices in perspective, according to the Kelley Blue Book, the 2022 C8 Corvette has a starting MSRP of $60,900 for the coupe and $68,400 for the convertible. So even the top-of-the-line, the 3LT convertible model is less than $80k.
Replacing Batteries Is Expensive
The car industry has long viewed the $100 per kWh battery pack as the point at which electric cars will become competitive with combustion engine vehicles. However, lithium prices have increased 10-fold since early 2021. In addition, another raw material like nickel is up 75 percent, while cobalt prices have been doubling their 2020 average this year.
This situation would translate into higher costs for EV owners when their cars require a new battery pack. Of course, 'Vette buyers will also be affected.