National Corvette Museum Takes Delivery Of Mid-Engine C8 Prototype
Last week, Corvette enthusiasts from across the country gathered in Bowling Green for a four-day celebration at the National Corvette Museum.  Caravans of Corvettes gathered at the Museum in commemoration of the NCM's 25th Anniversary.  Chevrolet participated in the gala event by "gifting" a mid-engine C8 Corvette prototype to the Museum just days before the celebration got underway.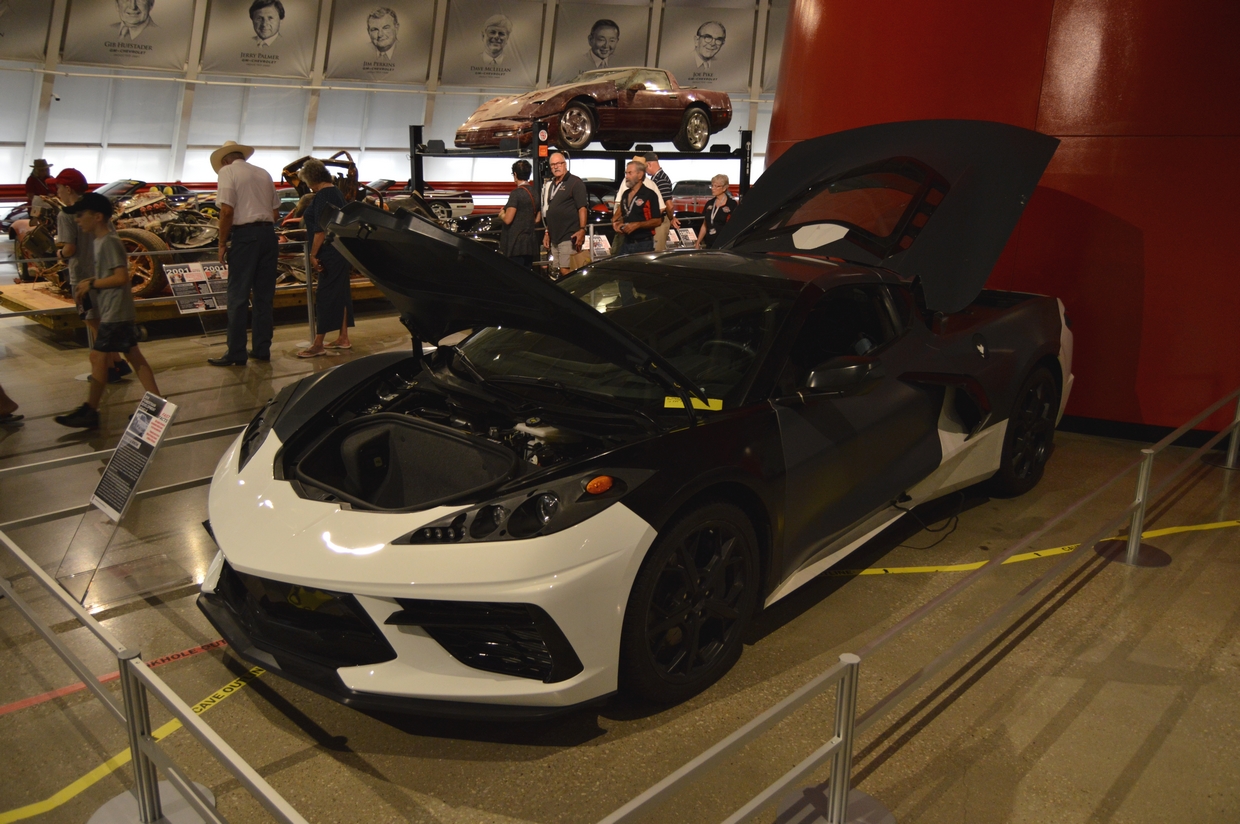 The donated mid-engine Corvette is not a production-ready example.  It is a prototype that was built in 2018 as part of the powertrain development program.  The car was used primarily at the Milford Proving Grounds and played a pivotal role in the development of the mid-engine drivetrain.  Upon inspection, visitors to the Museum will observe that both the 6.2-liter V8 engine and the car's rear-axle transmission have been fitted with unique test equipment designed to record data while the car was tested on the track.  The car also featured a unique exhaust system that was far more "function" than "fashion."
The exterior of the car also varies from the final production units.  For one, the car utilized a number of exterior components which vary (in different degrees) than those used on the final production model.  The car is a two-tone test mule that was finished in a pseudo-flat black with white bumpers and skirts.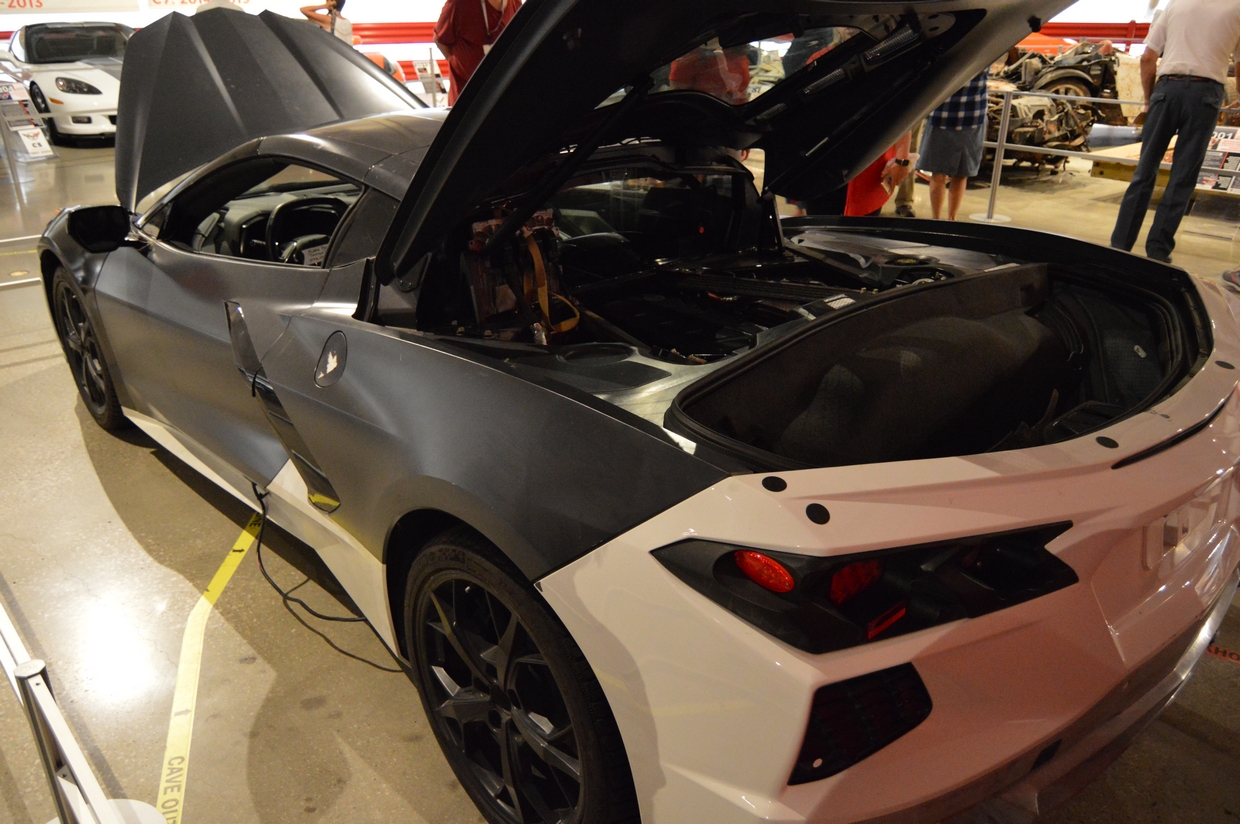 The National Corvette Museum has played a major role in the promotion of the next-generation Corvette.  The NCM has displayed a number of official sketches of the car long before its reveal to the world.  They've shared all the latest updates on the car, and they've helped dispel some rumors about the brand while taking time to validate others.  At the Corvette Bash this past April, a Mid-Engine Corvette (test mule) pulled thru the parking lot just long enough to entice the spectators with a quick drive-by.  At the Corvette Caravan and 25th Anniversary Celebration this past week, GM peppered the parkings lots with production examples of the mid-engine Corvette.  More than a half-dozen were on-hand for spectators to discover and enjoy.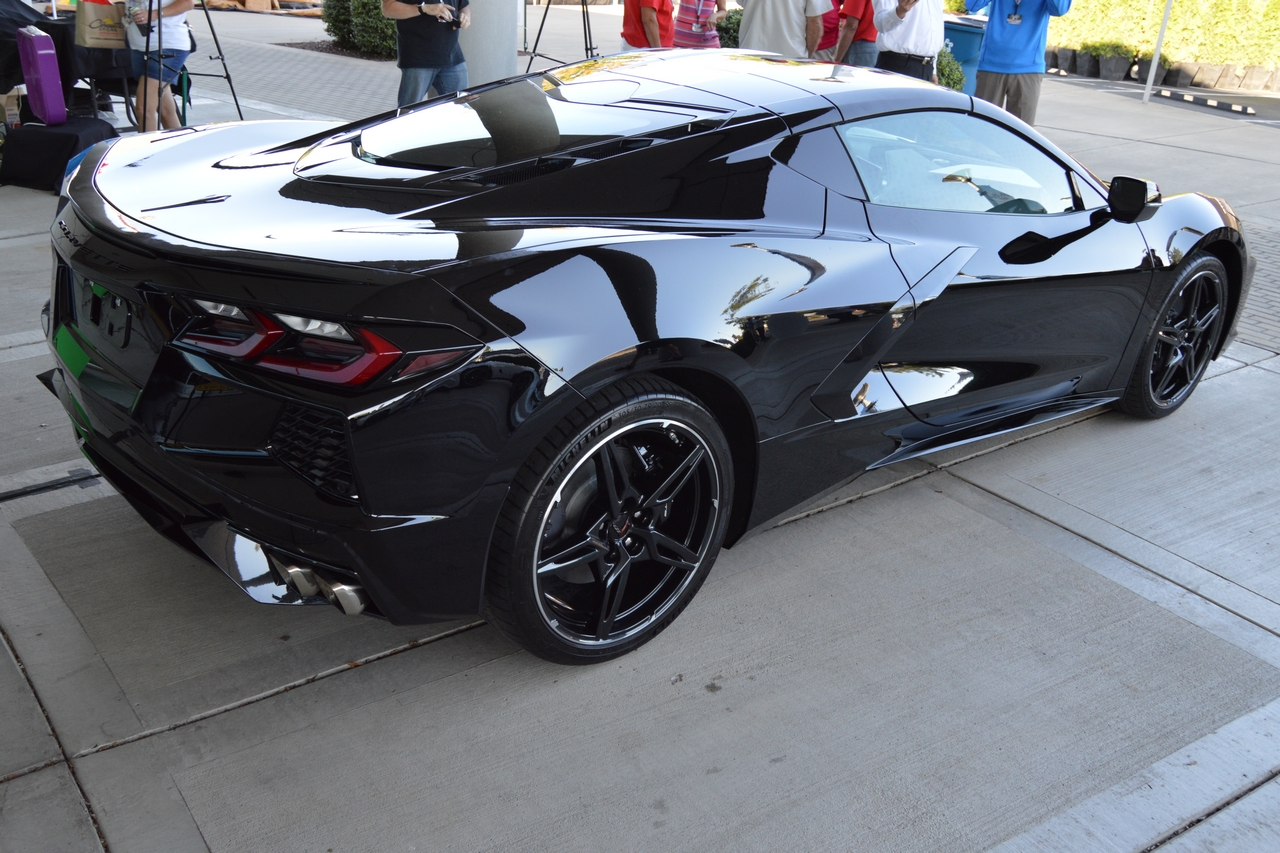 Kirk Bennion, the Executive Design Manager for the new Mid-Engine platform, performed an official production of the car, revealing that "when the C7 Corvette was first introduced to the world in Januty, 2013, there was already a mock-up of a full-sized C8 Corvette that was being evaluated by the team at GM's studio."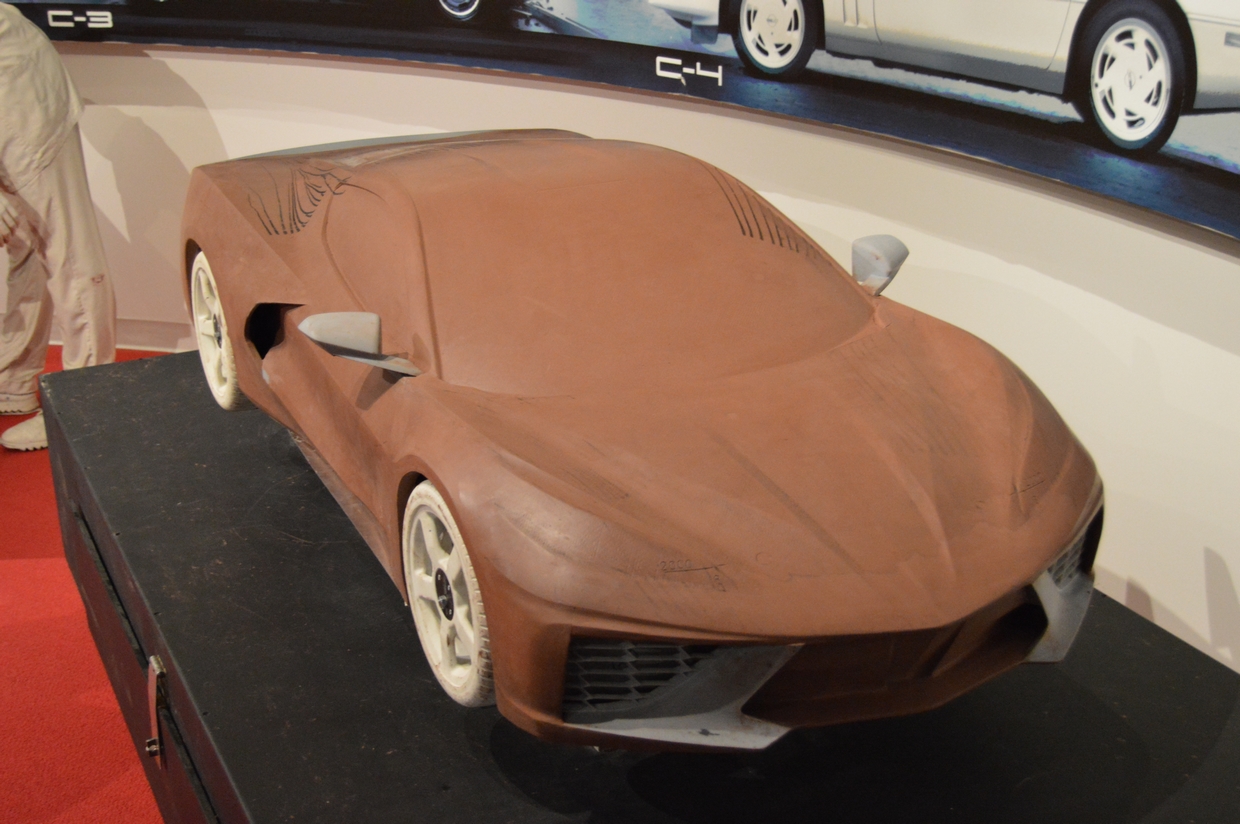 A quarter-scale clay model of the mid-engine Corvette will also be on display at the Museum along with this new C8 Corvette prototype.