Through our "Sell My Corvette" feature here on CorvSport.com, we've had multiple submissions of everything from barn find cars to Concours-grade rare cars.
Throughout all these submissions, the one thing that we always notice is that when a car is submitted that is in exquisite condition, but also has miles on it, it is something we sit up a bit about. The reason for this is that we, as Corvette fanatics, know that the car is not a garage queen, nor is it meant to be kept away from being used. A Corvette is the quintessential American sports car, dare we even say supercar, and it's meant to be driven and be seen.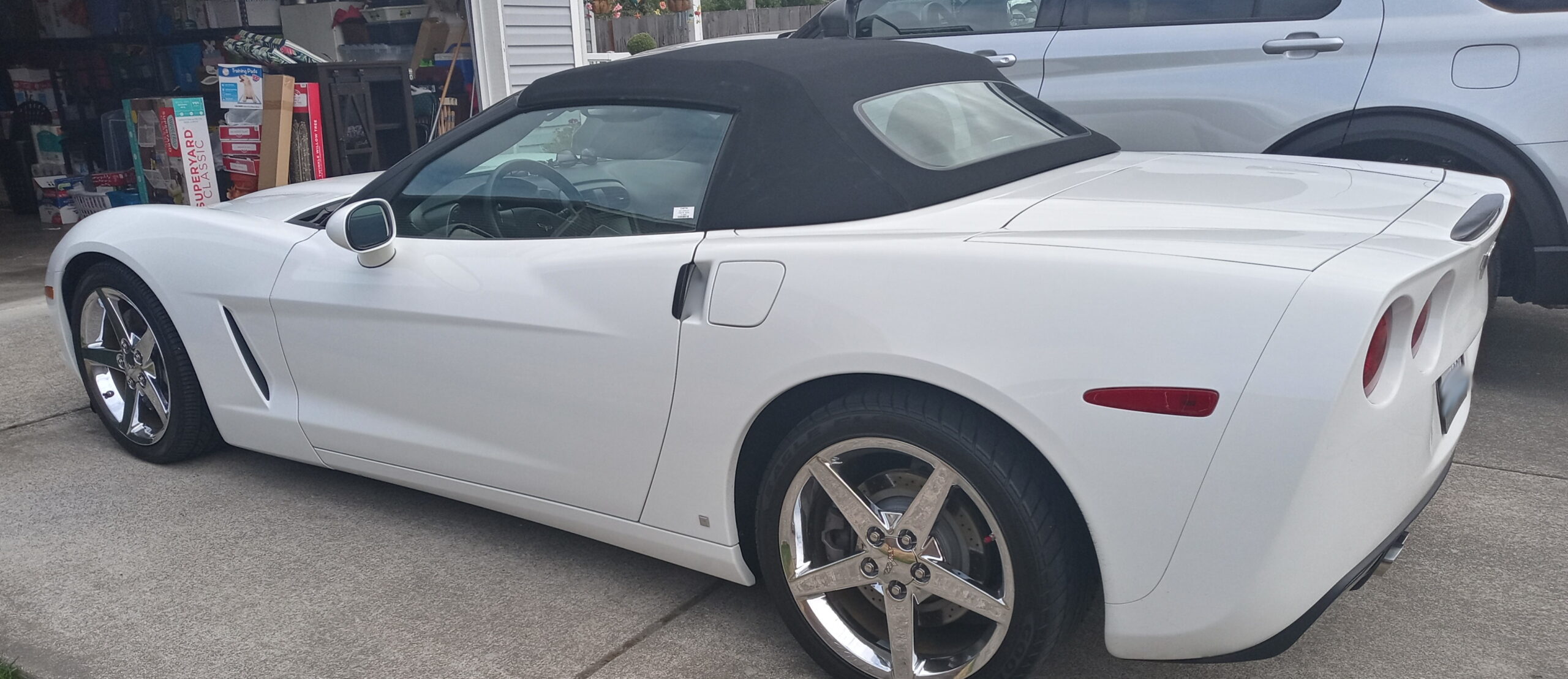 Today, we have a 2007 Corvette C6 Convertible for sale, that somehow the current owners have kept in immaculate shape. It has seen spring, summer, and fall driving, which isn't all that special. What is special, however, is that it is arctic white over black/grey, and there are no stone chips, and no bug carcasses, nor fading or mismatching colors.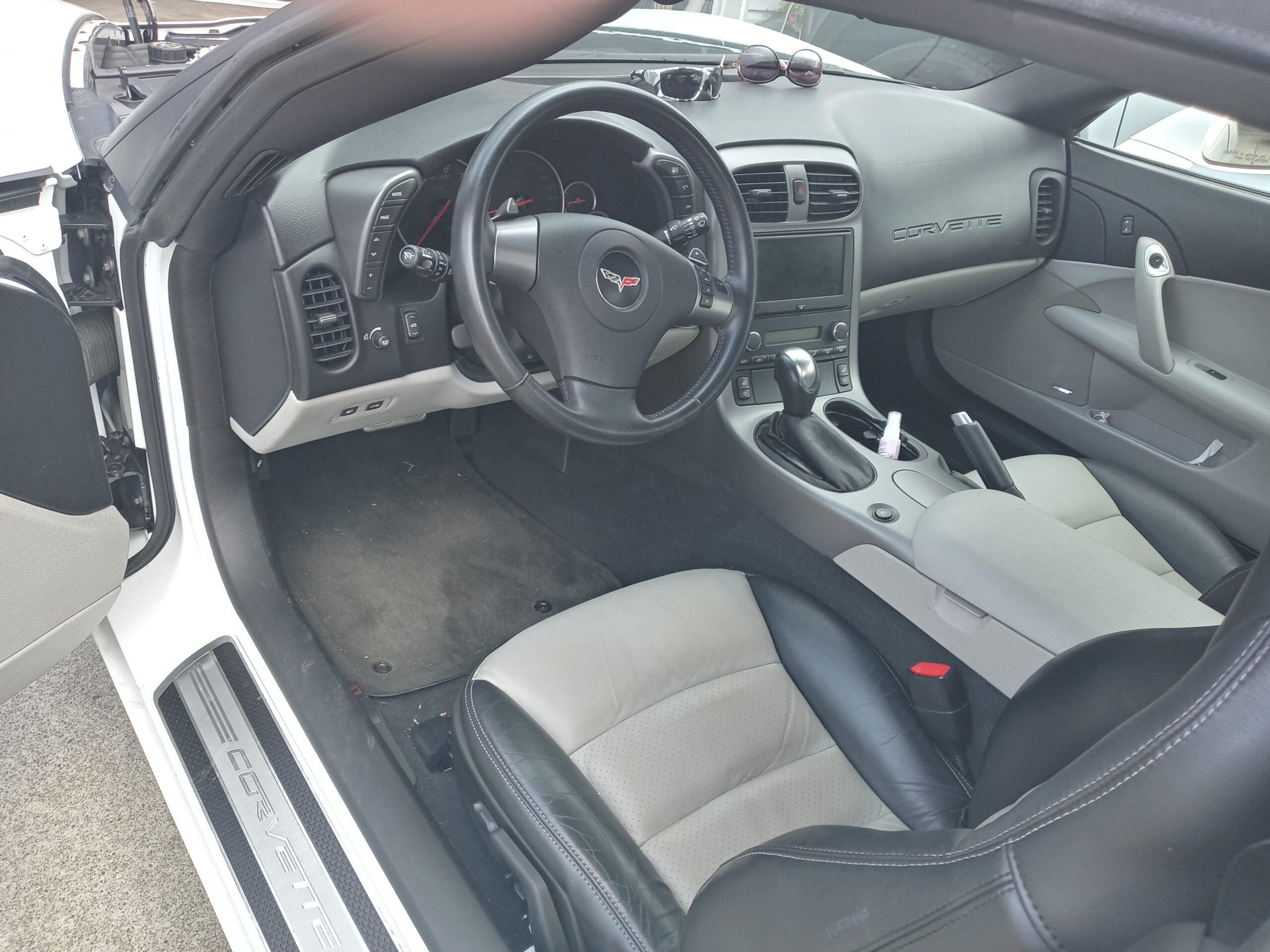 As well, the engine bay has been immaculately kept. No road dirt or oil residue can be seen on the inner fenders, and all the belts, the alternator, all the tubing, look like they are factory new.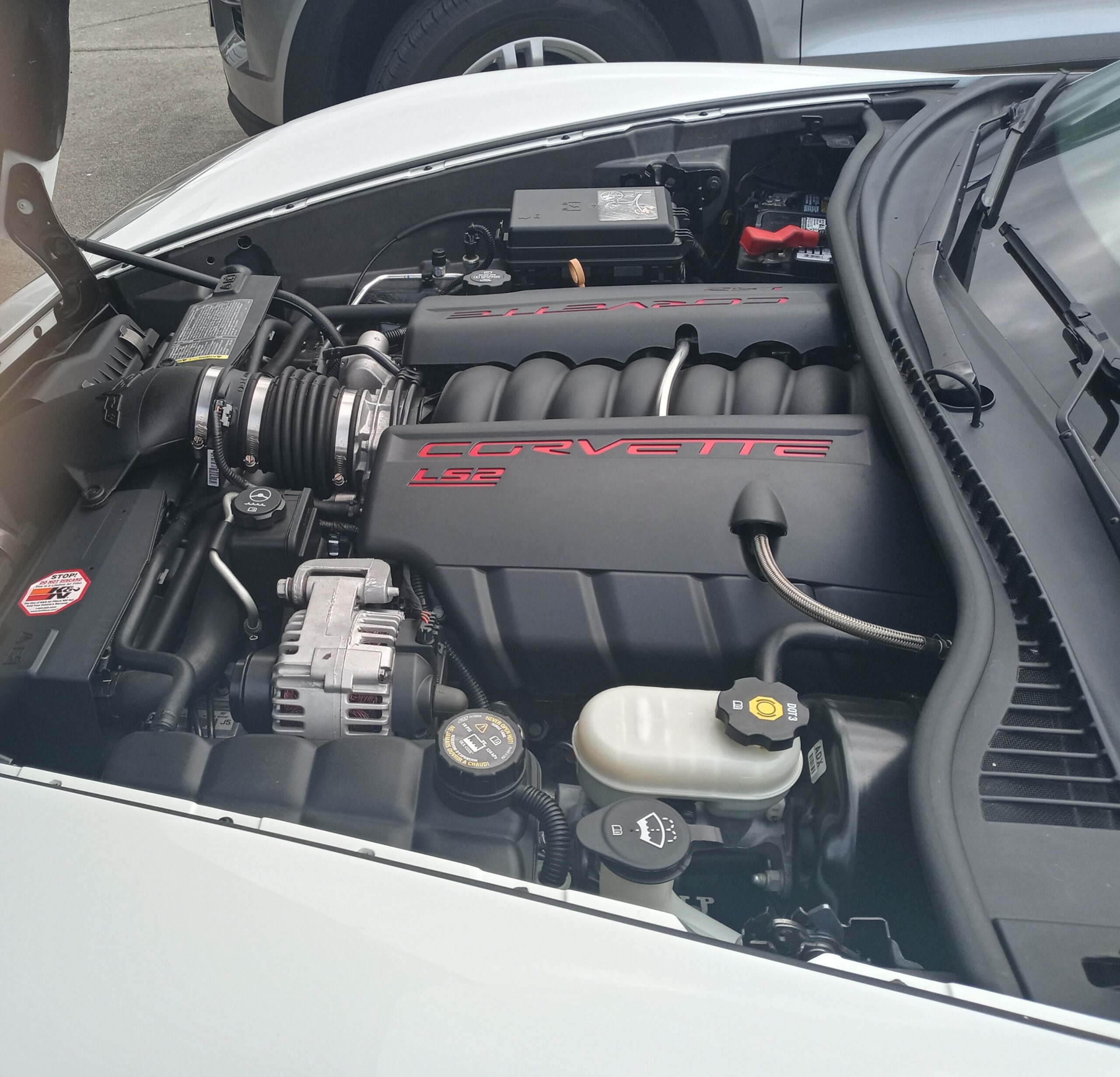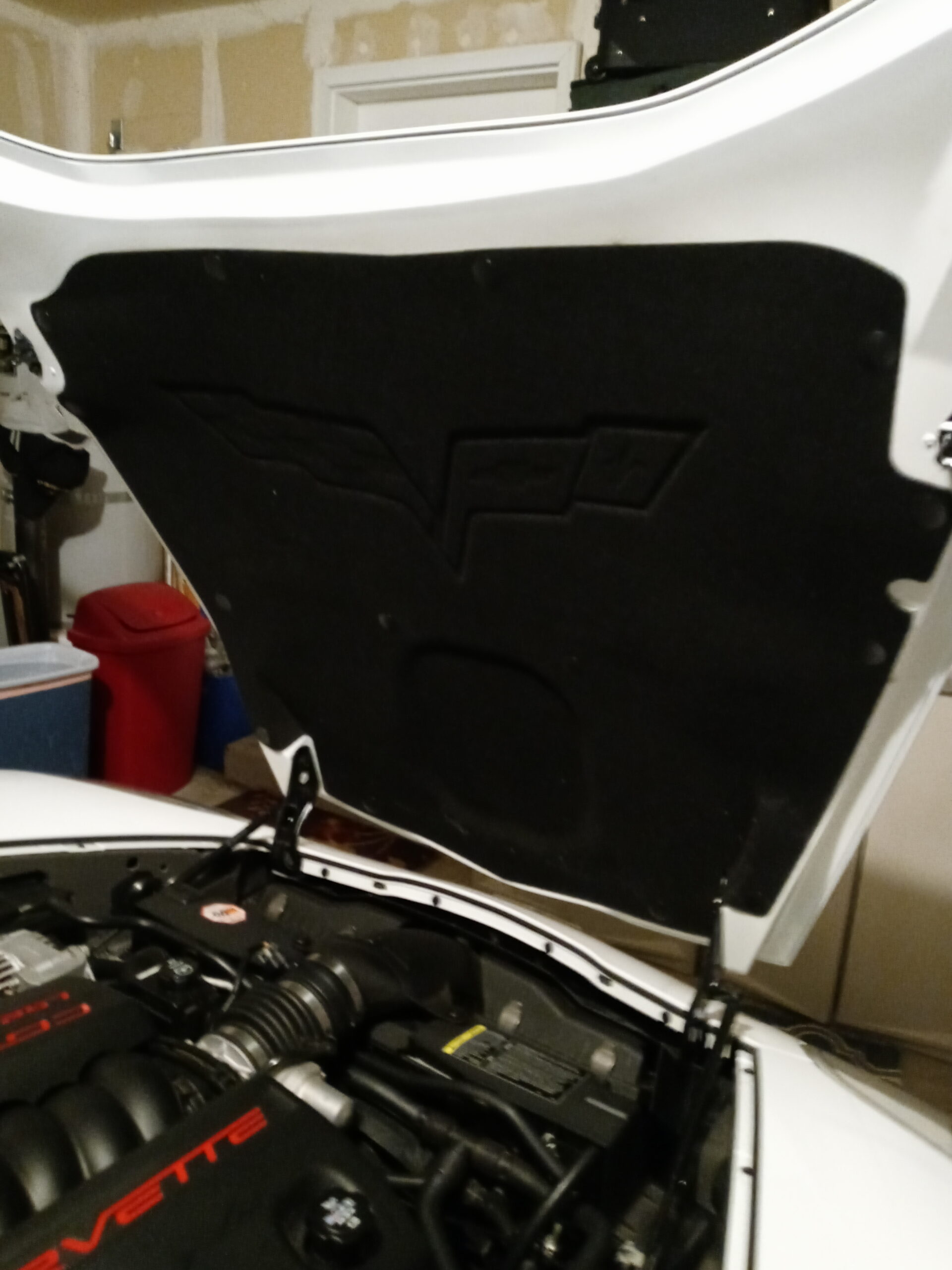 This is amazing as the car has recently had its 25,000-mile service done! Over 25K miles, and it looks as good as it does? Believe us, we were as shocked as you are probably feeling right now knowing the mileage.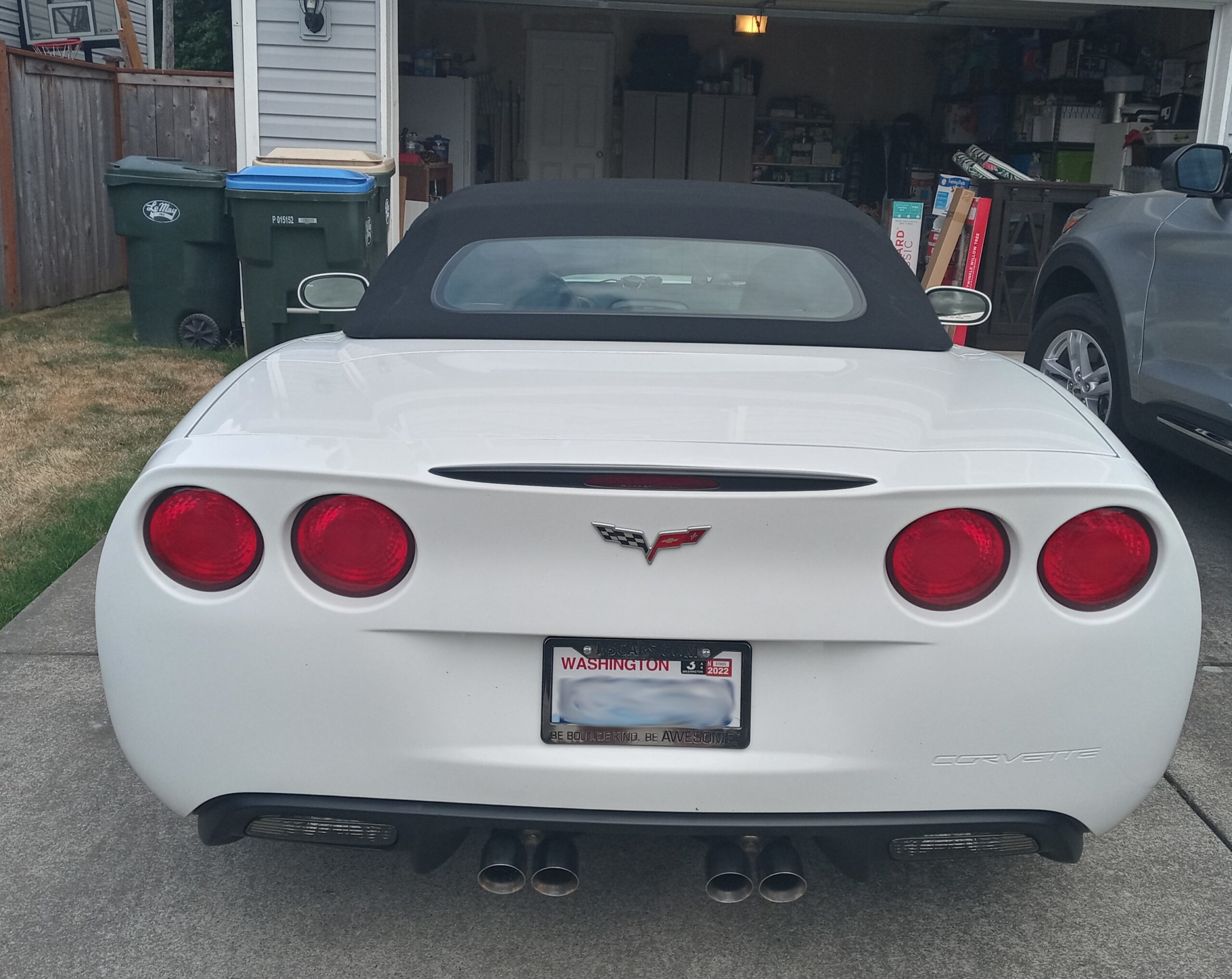 The current owner had always dreamed of owning a convertible American sports car, and was almost closing on a Camaro when his wife said "hold on a second, that Corvette is available too?" As these stories often go, two hours later they left the dealership in their Corvette, with the top down and the wind in their hair.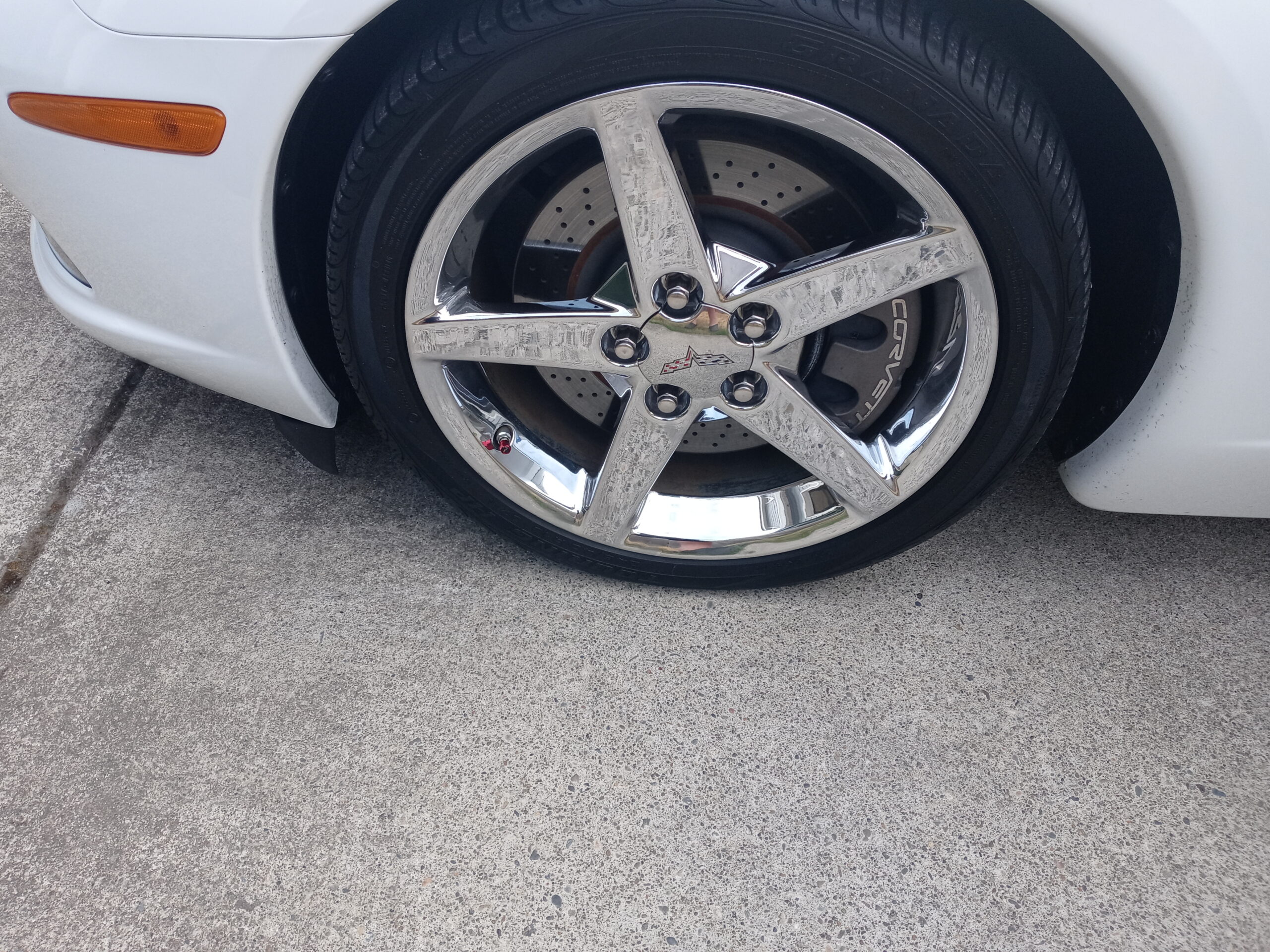 After enjoying the car for a good while, and as can be seen keeping it in immaculate, showroom condition, the owner and his wife came to the mutual agreement that as they are very close to becoming seniors, it is time for the car to be enjoyed by someone else that will appreciate it and keep it in just as good condition as they have. There is no asking price given, so we are assuming that the owner is taking offers, and if you want to ask, you can contact Alfred here.