Corvsport Returns to NCM Motorsports Park for Black Friday Fun!
On Friday, November 25, 2022, I returned to the NCM Motorsports Park in Bowling Green, Kentucky to take advantage of a unique "Black Friday" special.  In the spirit of the holiday season, the Motorsports Park offered patrons the opportunity to run tour laps in the new C8 Mid-Engine Corvette for roughly half the price of their normal session.  For $175.00, my buddy Billy and I each climbed into a new C8 Corvette and ran aggressive pace laps behind a qualified instructor in a lead-follow format.  We pushed the cars pretty well and had an absolute blast…but more on that in just a moment.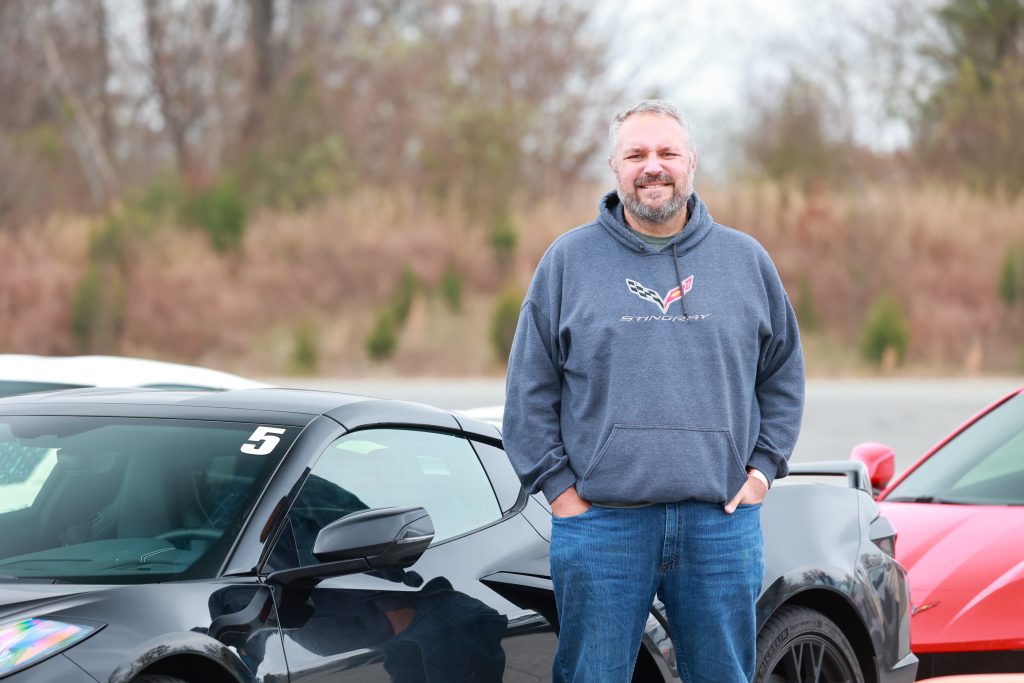 First, for anyone that has dreamed of driving a Corvette, the NCM Motorsports Park offers consumers an amazing opportunity to drive several different cars on their track.  What's more, the pricing for this experience is fairly competitive.  The cars offered include the new, mid-engine C8 Corvette (2020 – ?), the C7 Corvette Stingray (2014–2019) and a sixth-generation Camaro SS.  You can choose to drive any one of these cars or, if you want a more immersive experience, you can pick two, or even three cars and have a full-on track day!  Prices for each experience are as follows:  For the C7 Corvette Stingray – $265.00, the Camaro SS 1LE – $291.50, and for the Mid-Engine C8 – $316.94.   The price of admission puts you behind the wheel of whichever car you choose and includes a qualified driver to lead you thru four high-speed laps on the Museum's 3.15-mile race track.  And let me tell you, this track is intense…and immensely fun!  For more information, go to the NCM Motorsports Park website and select the "Drive a Corvette" tab under "Experiences."  The combination packages are also listed there if you are feeling like you want to try more than one of these amazing machines.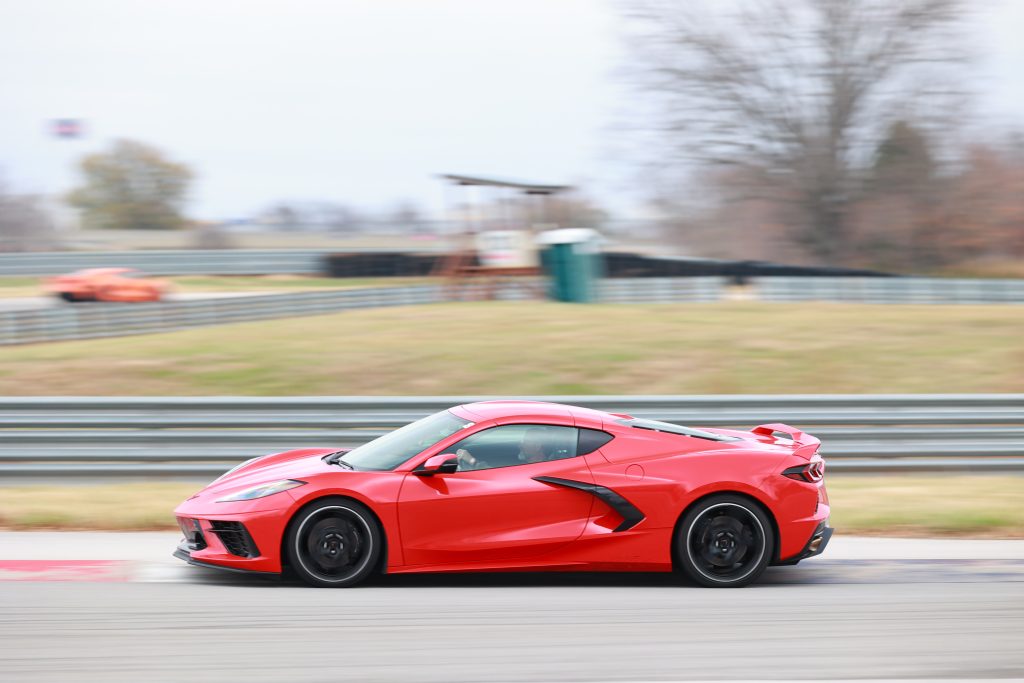 Okay, getting back to the experience Billy and I shared on Friday.   We arrived at the track around 10:30 and checked in upon arrival.  As we both own Corvettes, we naturally drove our cars to the track, which is a lot of fun in itself.  However, once we arrived, we were pleased to discover that one of the lead car drivers – a gentleman I shall refer to as "Dale" here – was going to be taking us out on the track.  Billy and I met Dale during the NCM Motorsports Park HPDI class that we attended in October.  Dale, remembering Billy (I had a different instructor for that event), came up to greet us and gave Billy an enthusiastic handshake/pat on the back as he had been Billy's coach during that class.  The benefit of this realization meant that Billy and I were able to work with Dale and push the car's a little harder than someone who had never done it before.  Officially speaking, we never went over 90 miles per hour (track rules for tour laps), but we ran a 2:39.3 lap on the full 3.15-mile road course, so you do the math.  There's also video evidence on YouTube of our run (if you can find it.)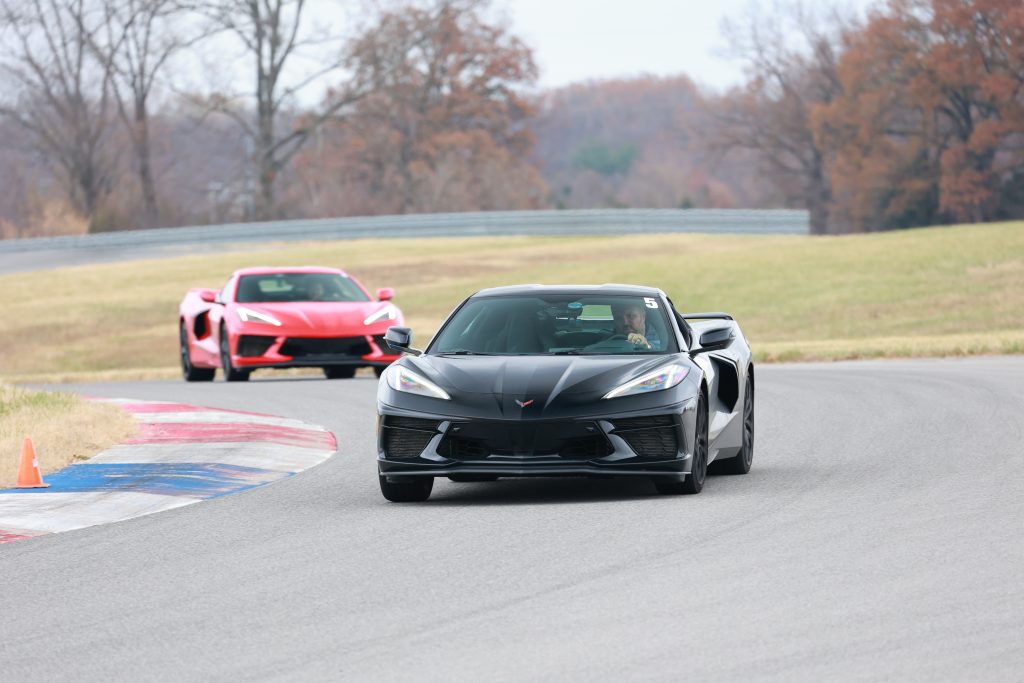 To be clear, we weren't being irresponsible.  Dale knew our capabilities and even then he throttled us back a bit to ensure that we were safe with the cars (and with each other) throughout the experience.  At the same time, we were able to push these amazing Corvettes a little harder than someone who'd never been out on the track before.  The result was an experience that allowed us to really get a feel for what these new Corvettes are all about…and I gotta tell you, the more I drive them, the more I want one!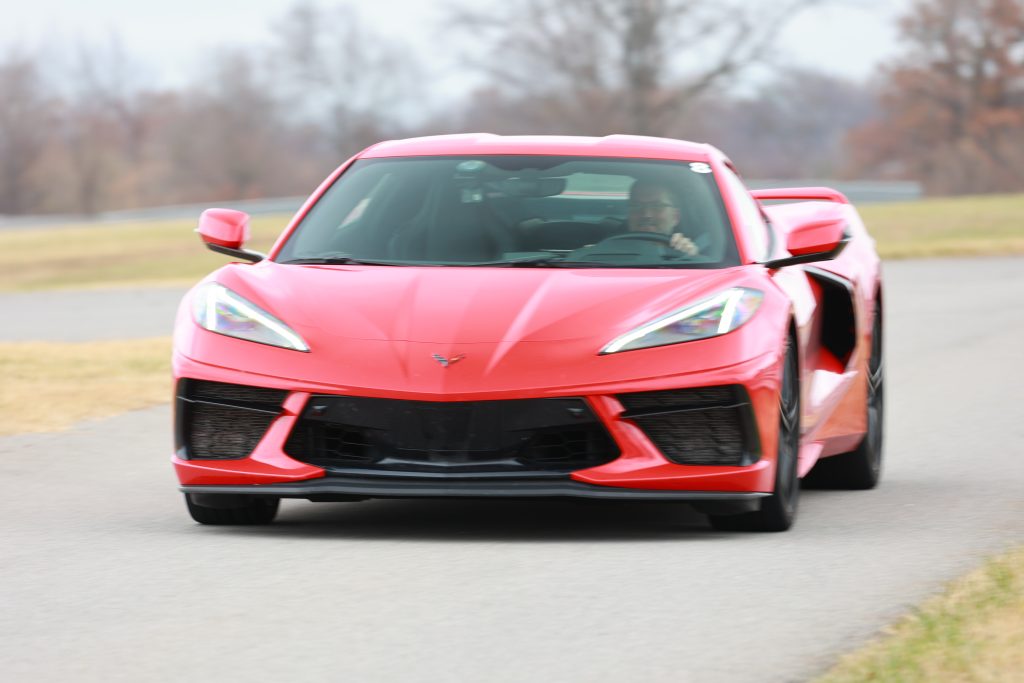 For starters, these cars are PLANTED.  Yes, you can get the rear wheels to brake loose if you take a hard enough turn at a quick enough pace, but when it comes to "running on rails," the C8 handles like a dream, bolstering confidence at the wheel with every turn.   What's more, the powerplant on these cars is epic.  The 495 horsepower 6.2-liter engine is all go/no quit, and the car's automatic transmission is crisp and precise, shifting effortlessly thru the gears far faster than any human being could ever hope for.  The result is a driving experience that puts you solidly in the seat of the car from the time you come out of the pits until you are pulling back in just a few, short minutes later.
Given that we ran sub-three minute laps on the track, and the whole experience is really slightly less than four laps (you begin lap 1 at the far end of the straight away and end lap four before you enter the sinkhole – so the experience is really more like 3.75 laps total – we completed our entire track session (including driving onto/off of the track) in just a bit over 12 minutes.  One might argue that $185 (what it cost us for the Black Friday special) for a 12-minute driving experience is a lot of money.  I would counter that getting to drive a car with this level of performance in a way that you are actually experiencing that level of performance makes the cost worth every penny…and then some!   To be clear, we'll be back and we'll do it again.  Our car group will be spending a day at the track next summer where we hope to initiate other members of our group for the first time.    We also plan on going back and dropping some more significant money when the new 2023 Corvette Z06 becomes available for rental at the track.   That experience will probably cost several times what the base model car does, and I promise you it will be worth every penny.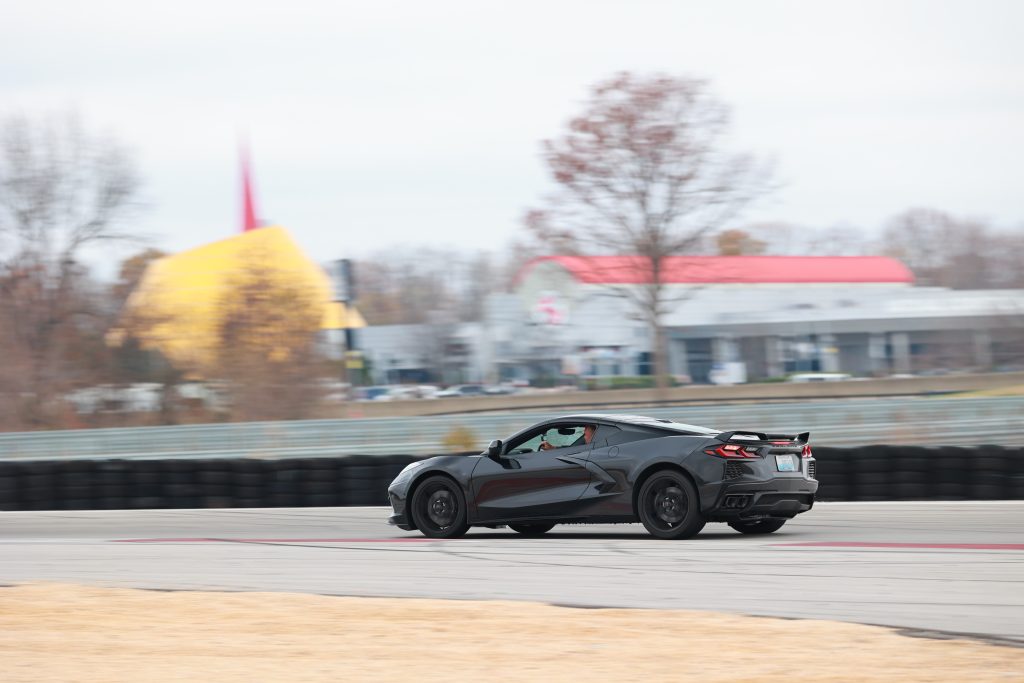 As for our experience last Friday?  I can't think of a better way to cap off the Thanksgiving holiday weekend than by climbing behind the wheel of a Corvette and putting it thru its paces on the racetrack in Bowling Green.  The pics included in this article (which were taken by ABI Photography – a company that partners with the track to document your driving experience) should show that.  Just look at our faces!  See what pure joy on a race track looks like (and a little concentration at times too LOL.)  But don't take my word for it…go rent one and try it out for yourself.  I promise you, you'll be glad you did!!