There are those that restore cars as close as possible to original condition, which is and of itself a noble goal. However, there is a section of the restoration crowd that also loves to make the original car have a modern level of taste and power. These cars are what are known as restomods, or, by the original full name, "modified restorations." Today, we bring you the best of both types of restorations, with a car that is headed to the classic Barrett-Jackson Car Auction later this month, with no reserve price.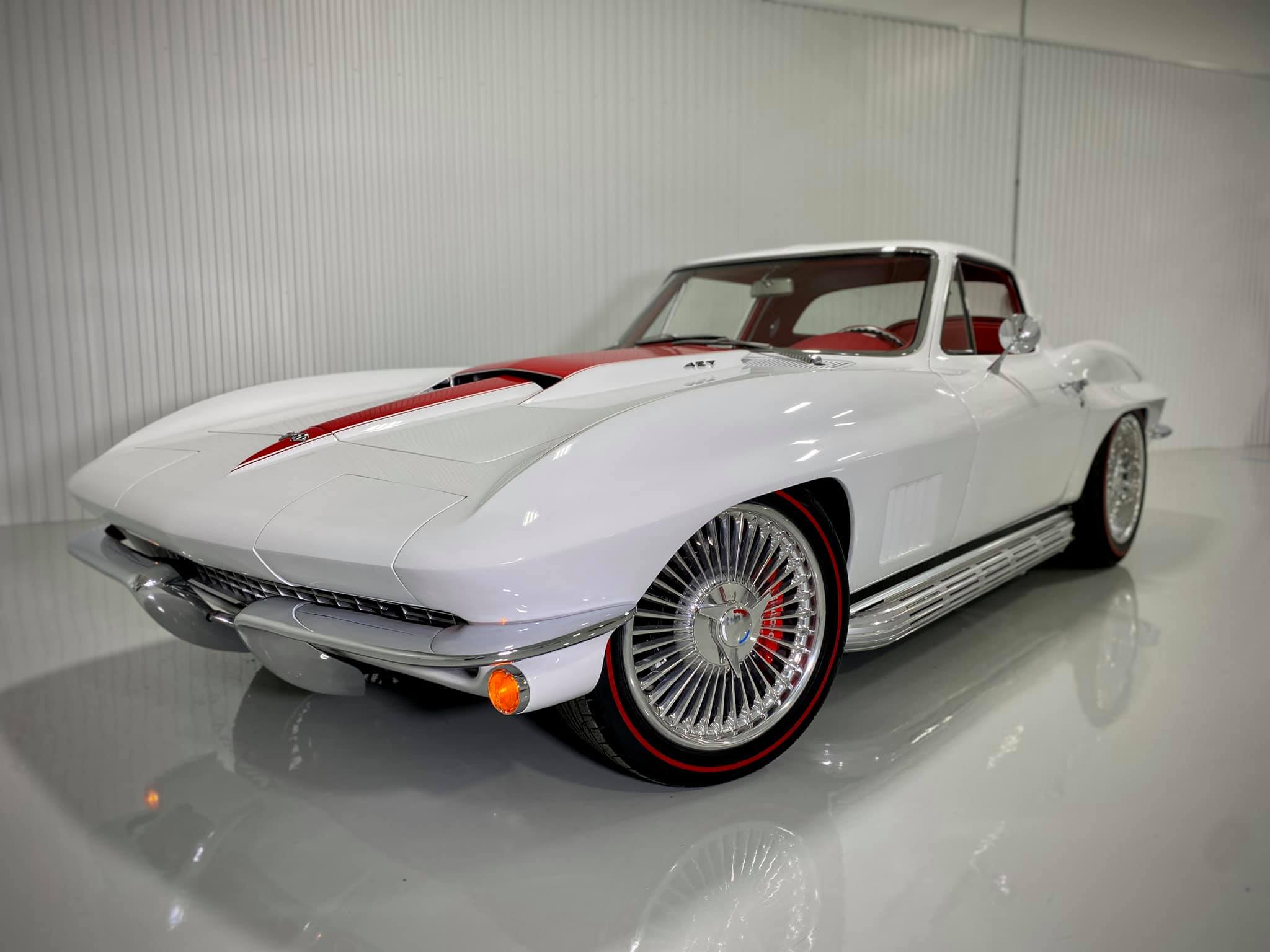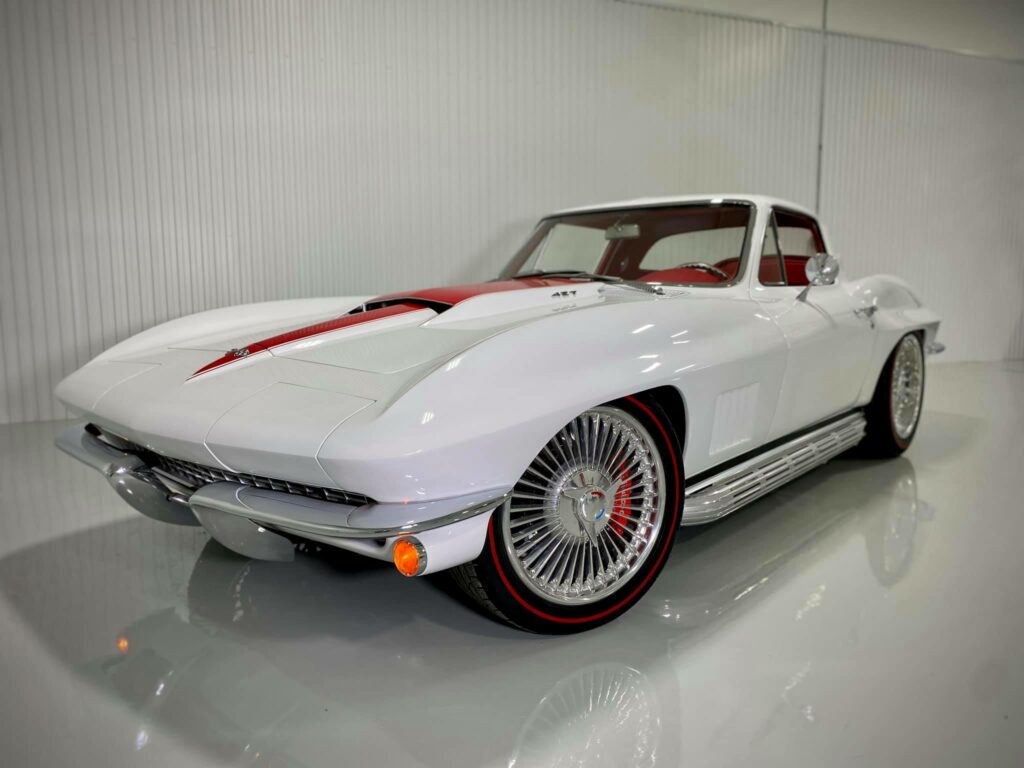 A 1967 Corvette C2 was found, and it was taken to Flat Out Autos (full gallery on their FB page) for a little TLC. Included in that care and attention was a full paint strip to metal, then building it back up with a beautiful deep white paint with a contrasting power stripe along the hood and over the air intake. Internally, Easley's Custom Upholstery cut no corners and spared no expense on the interior, with custom seats, custom leather everywhere, and even a custom stereo, with a wireless phone charger in the top middle of the dash where the only speaker used to be. That stereo is now fully Bluetooth enabled, and has speakers mounted throughout the interior.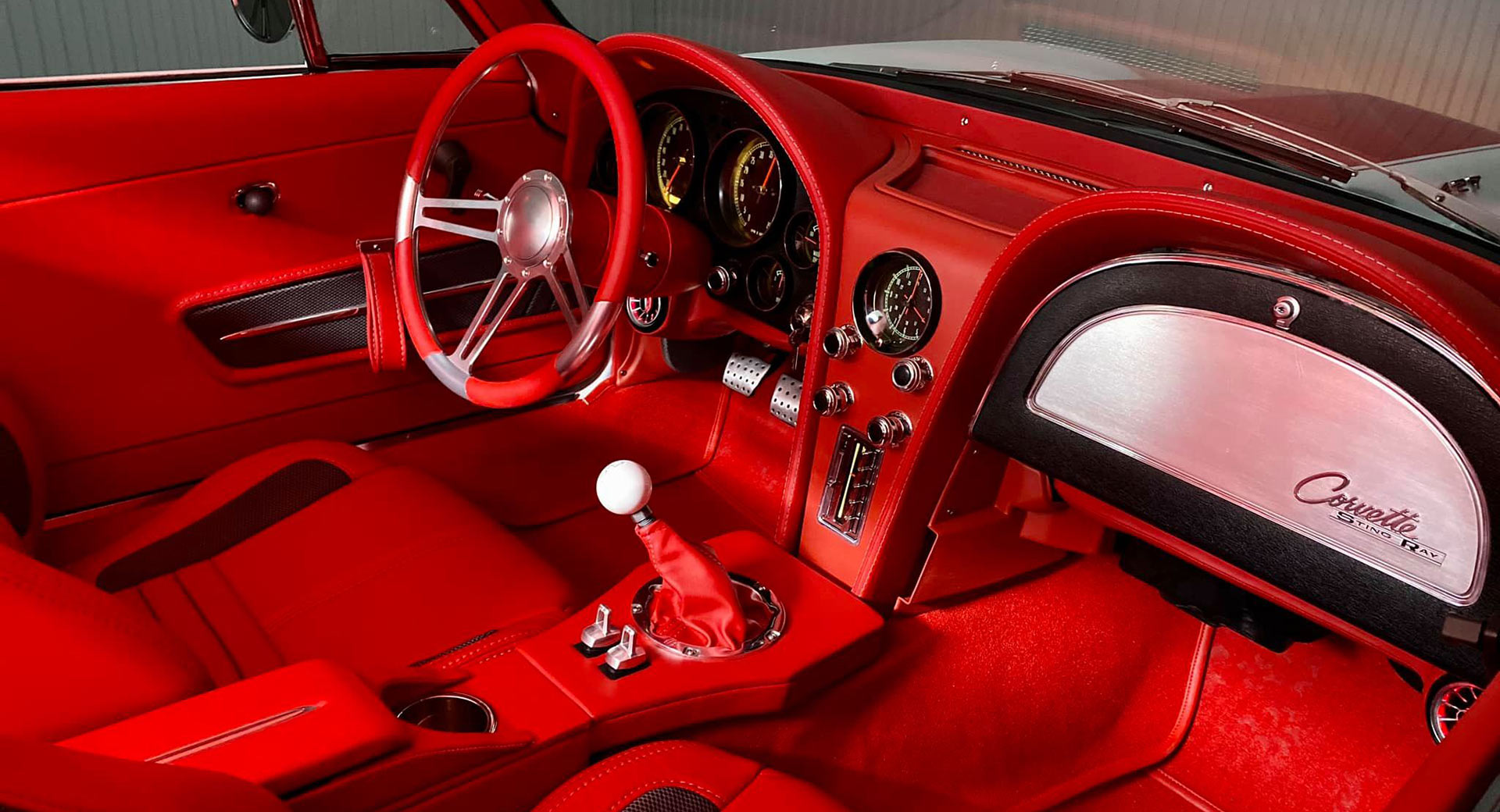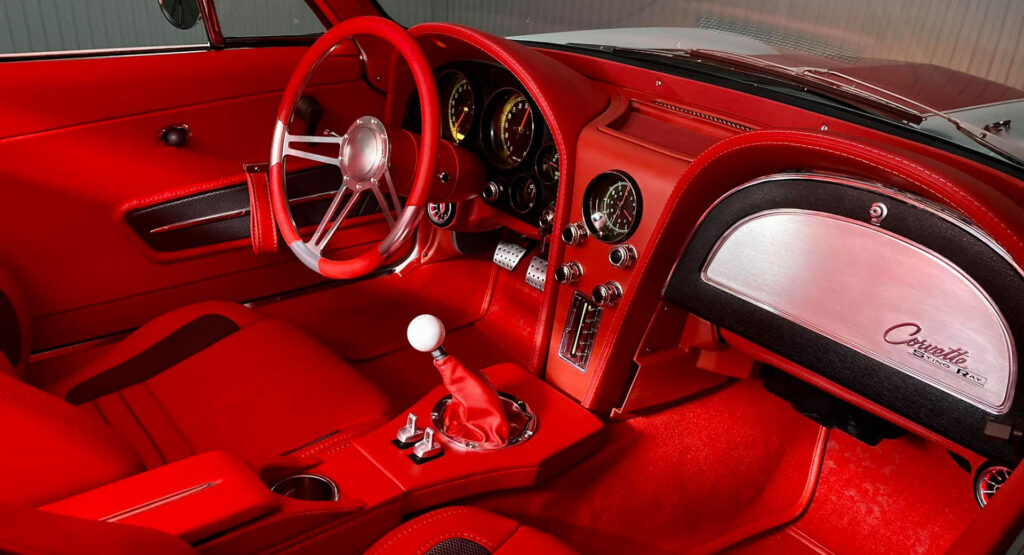 On the outside, both the front and rear bumpers, originals from the car, were sent to Dan's Plating & Polishing, where they were sanded clean of any old rust or chrome, and re-plated with all-new, factory-grade chrome. The car sits on custom wheels by Curtis Speed Equipment and wrapped in sticky Nitto NT05's. Side exit exhaust pipes sit under custom exhaust guards and allow the roar of the LS3 powerplant under the hood to sing the song of its people. That LS3 has also been fitted with an LS Classics "Tri-power" intake and big block valve covers to give it a retro look while punching out modern numbers, with estimated horsepower creeping near the 500 mark.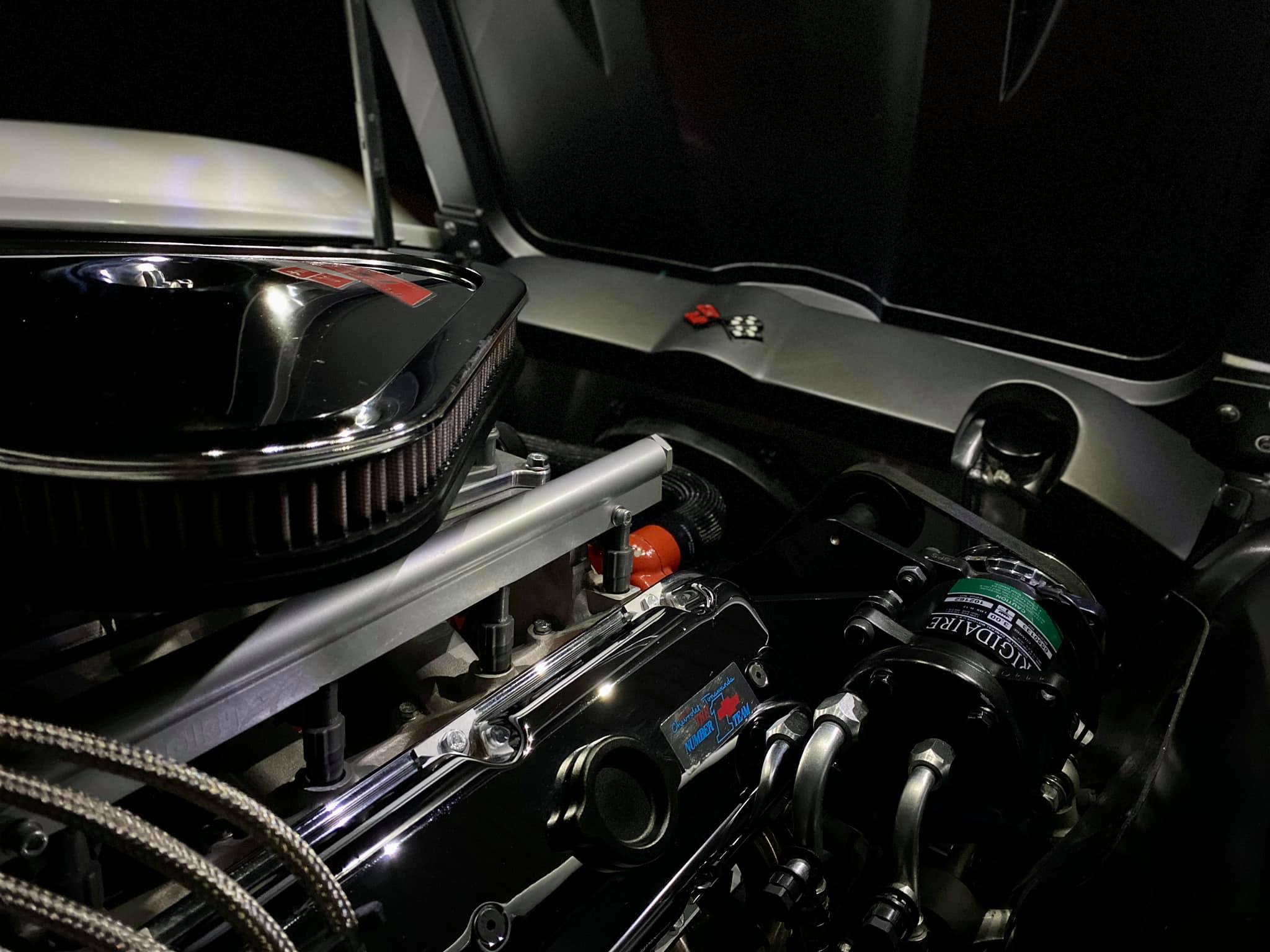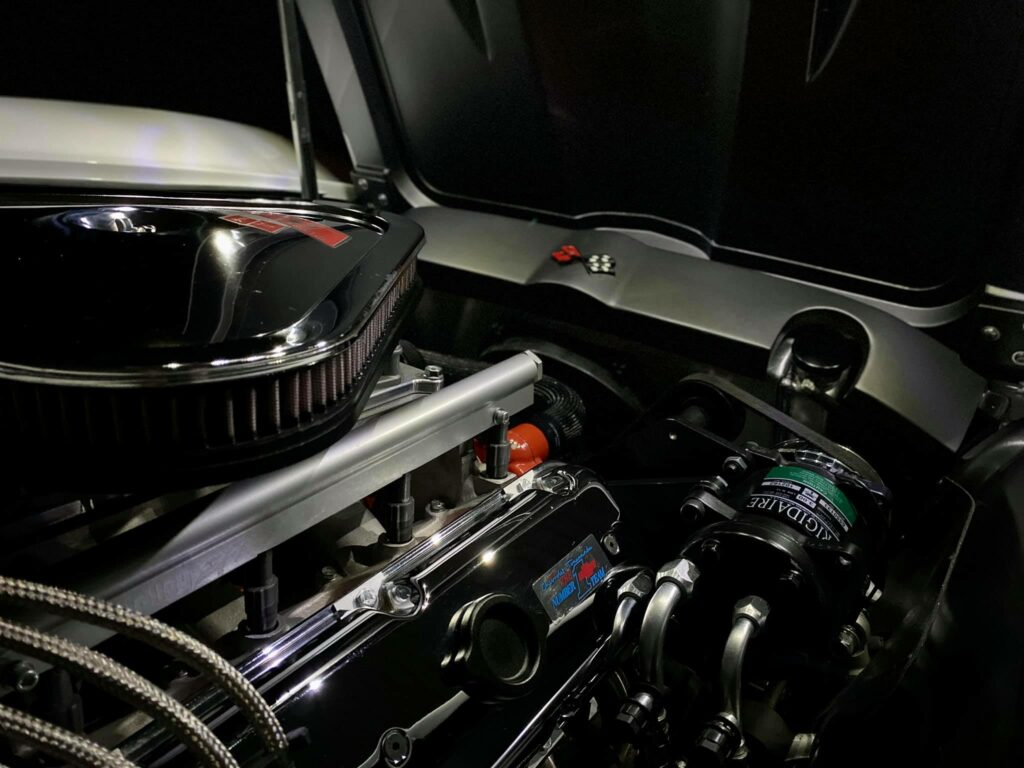 This, we think, is one of the finest restomods that has ever existed, and it just has that "cool factor" dialed up to well past 11. This truly is the coolest-ever Corvette C2 restomod!