If you've been following our C8.R coverage of the #33 Corvette Racing team of Ben Keating, Nicky Catsburg, and Nico Varrone, you'll know they have been red hot lately in the FIA World Endurance Championship series. After I did a piece on the team's recent remarkable success in Portugal, you would have thought the Mobil 1/SiriusXM C8.R was unstoppable.
Well, that pesky heel-biting #83 Ferrari took their momentum away at the 6 hours of Spa-Francorchamps, but there is a silver lining to the #33's second-place win, as it could have been much worse, given the weather in Francorchamps, Belgium on Saturday was not cooperating. Everybody likes a good comeback story, and despite running 12th place earlier in the race and a 45-kilogram "success penalty", the team pulled off a podium finish that almost feels as rewarding as a win.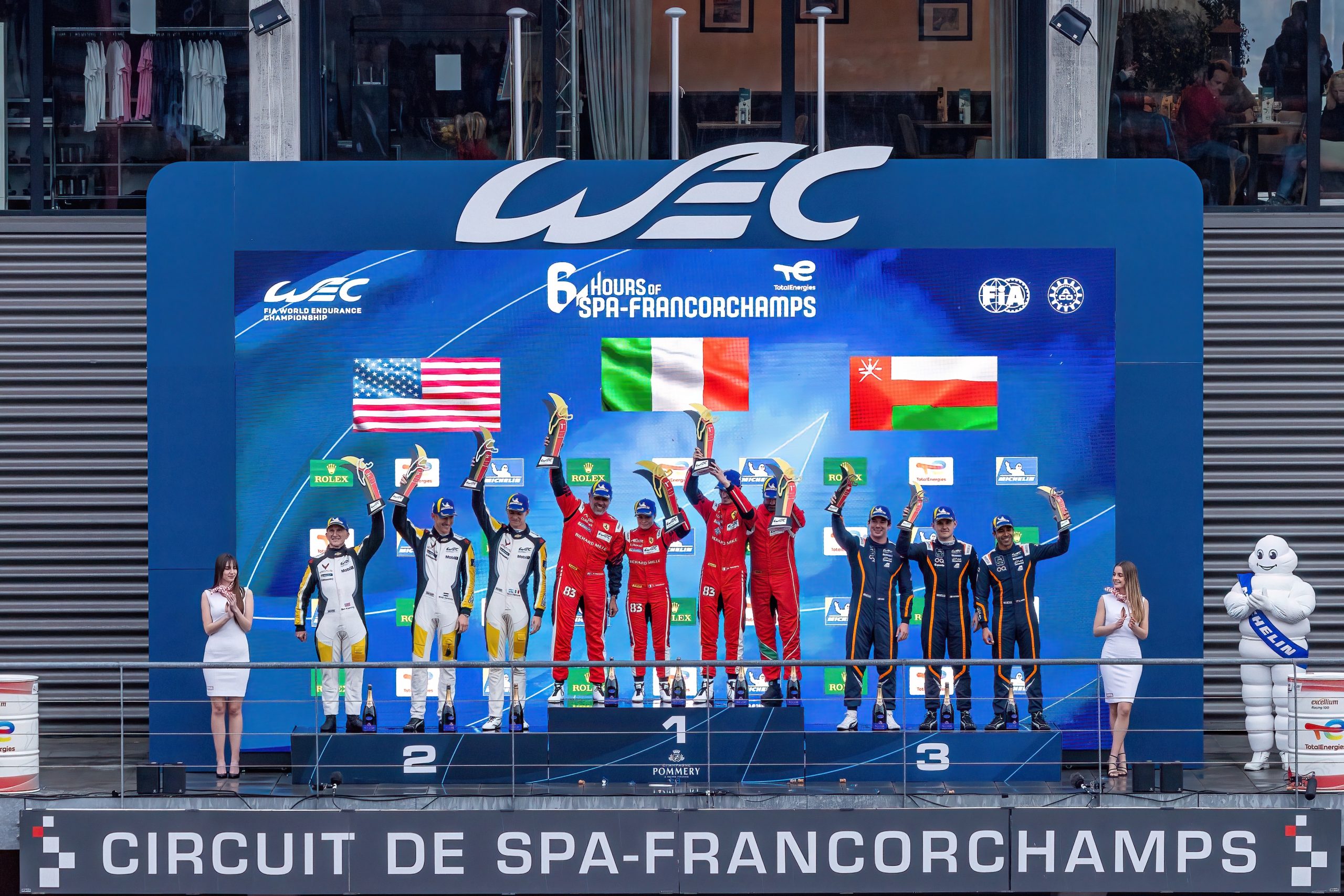 How did the #33 team manage to pull off this comeback? This after-race summary from Nicky Catsburg sums it up best.
"Somehow we managed to find ourselves in the top-five or top-six before I jumped in the car. The Corvette Racing guys did great work again in the pitlane. We were in the mix with the front-runners, and I was able to pass some on the out-lap. I knew we didn't have the pace to challenge for the lead, and I was never expecting to keep P2. But it worked out. It was déjà vu back to Portimão! I was struggling a lot to keep the Aston Martin behind. Charlie did a great job. He didn't make any crazy moves and it was super-nice racing. An awesome feeling of two races in a row getting a good result. Great job to Ben doing the start in insanely difficult conditions. Nico… what people don't know is that Nico had to drive on the worst tire compound we had available because we used him as a guinea pig to test! So it was very difficult for him, and hats off to him for keeping the car on the track and keeping it in contention. I'm super happy with the work they are doing and the team is doing. It's super nice to have these big points."
Here is the team showing off some great series sportsmanship.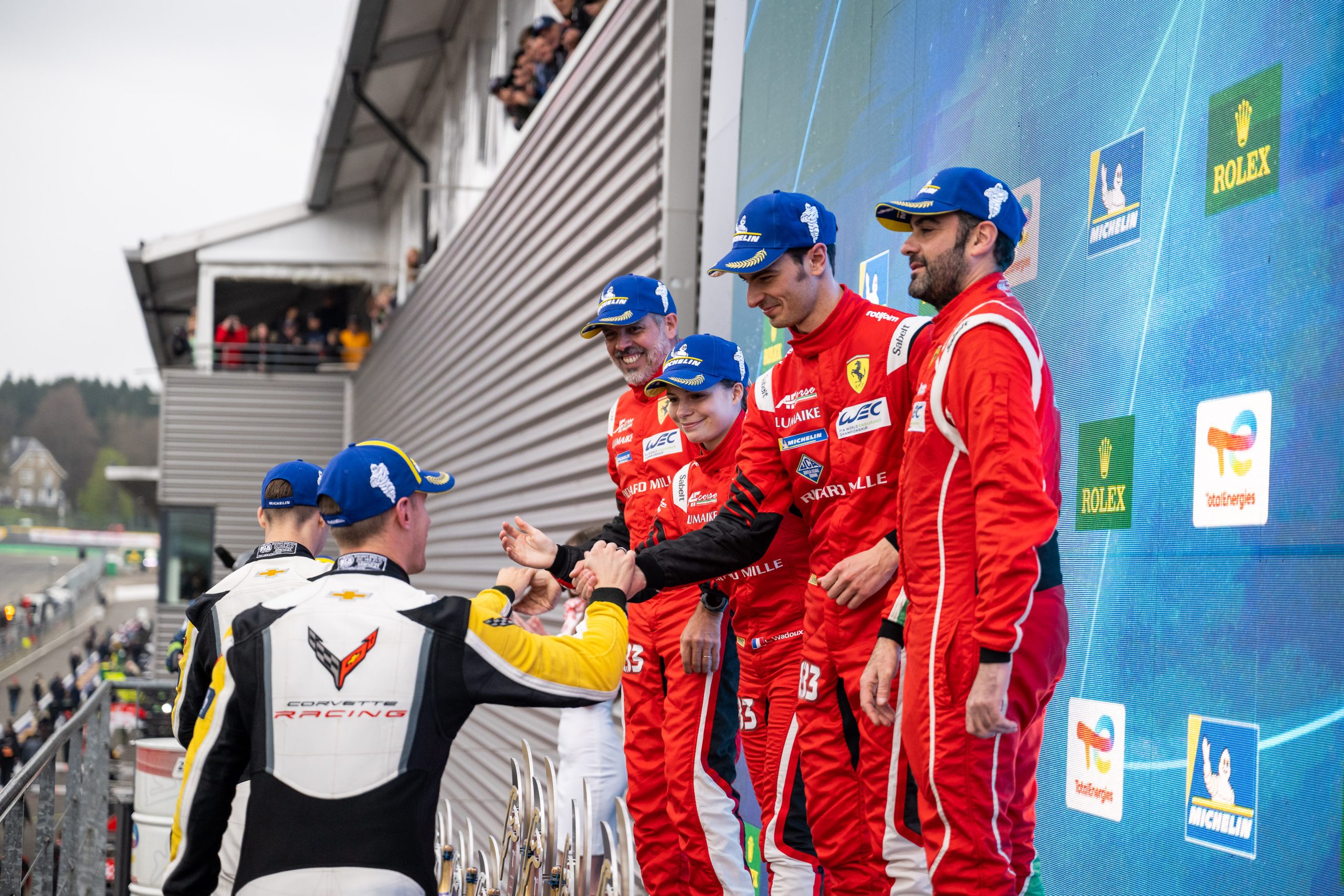 What were the expectations of this race? Ben Keating gives some insight, and reminds us that success in this type of racing is measured by more than just wins when he says,
"This is another team win. Even though we came home second, with 45 extra kilograms this feels like it's better than a win. I came into Sebring with the idea that maybe we could win. I came into Portimao with the idea that a podium would be a success. I came into this race thinking a top-five would be good. I never dreamed we would be second. It's an unbelievable finish, especially given how we started."
Well, Corvette Racing fans, we are halfway through the season, and the big 24 Hours of Le Mans will be here before you know it! We have an active community on our Facebook page, I would love to hear from you!  Douglas B.