Love him or hate him, Street certainly does put out some good content for us Corvette enthusiasts to devour. But I will warn you after this latest piece, "Corvette Fanboys are MAD", according to Street. Understandable, as he literally just took delivery of this gem then proceeds to take it off road. Some of us take decades to build up to owning something even close to a brand-new C8, and this kid gets his 4th or 5th (I've lost count) then proceeds to abuse it!  Blasphemy!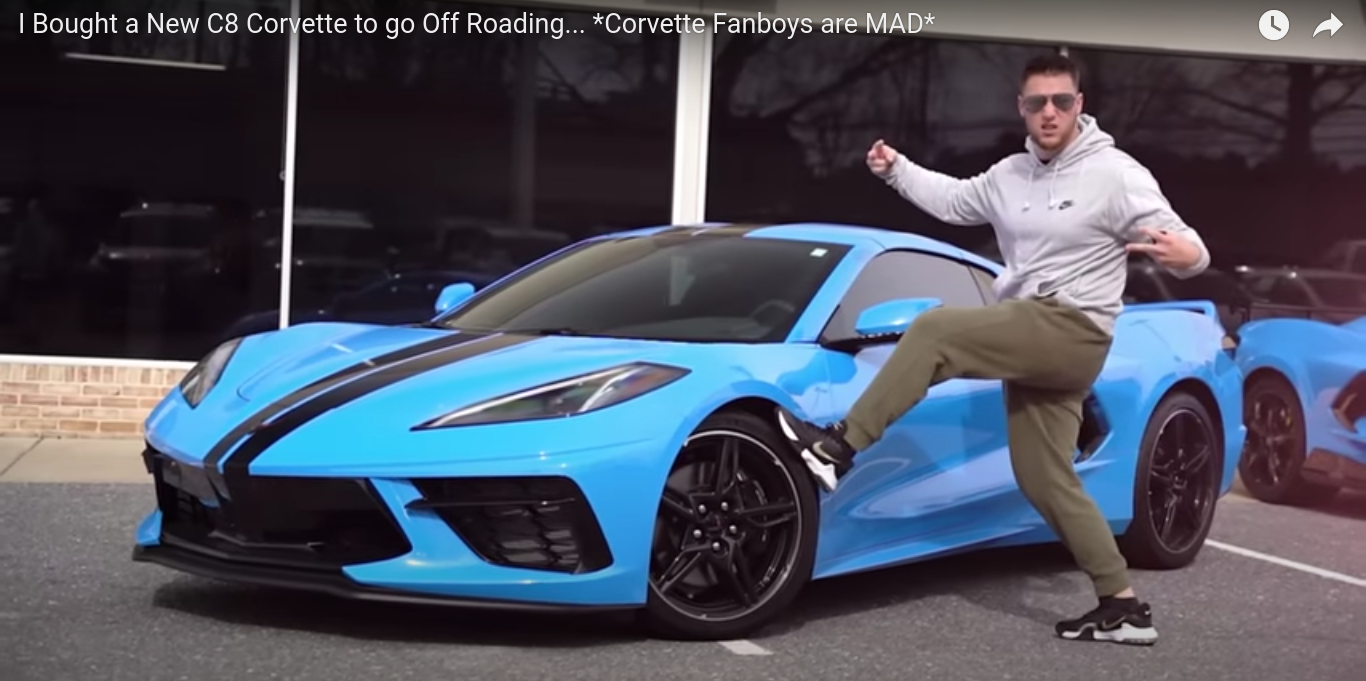 Street starts to talk about his offroading goals and mods for this brand-new Stingray at 4:20, but don't cheat because there is still some pretty good stuff leading up to that.  He brings up a good point, what is left for him and other "shock Youtubers" to do to their Vettes? And he dovetails nicely into how GM is always trying to expand the Corvette brand these days, so why not an offroad rally edition in the theme of the 911 Dakar?
So without further ado, enjoy the video! And we usually have vibrant discussions over on our Facebook page, I would love to hear your thoughts about Street's latest escapades.  Douglas B.
Brutal and cringeworthy.