As posted on CorvetteForum, one of their members was able to get shots from a contact of theirs that was able to drive to the Bowling Green assembly plant and found a C8 in the parking lot.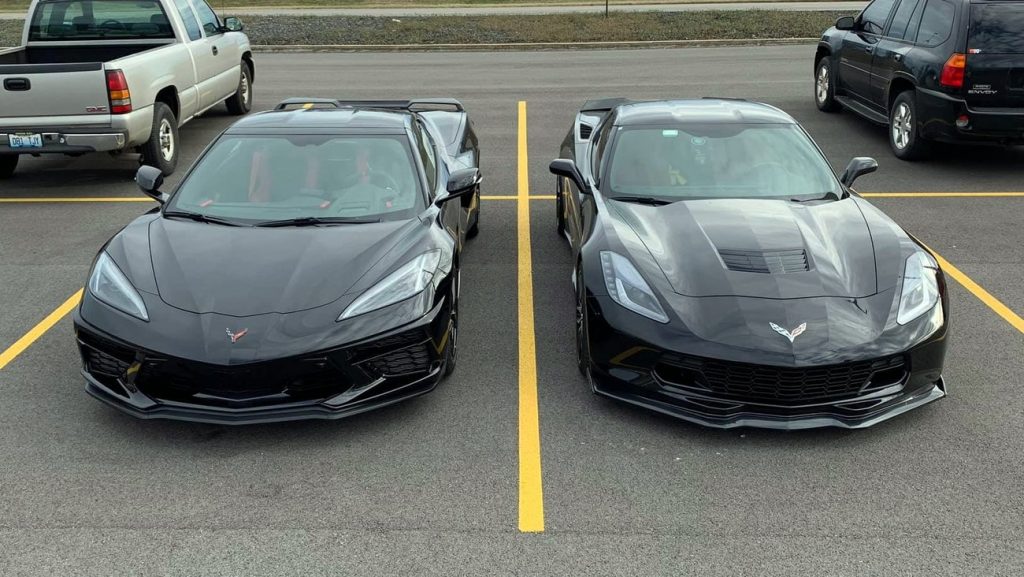 Immediately, as any of us would do, side by side pictures were snapped. The post has garnered several hundred replies in a short while, with commentary ranging from the family similarity of both models, to how the different proportions of each car make them look entirely different.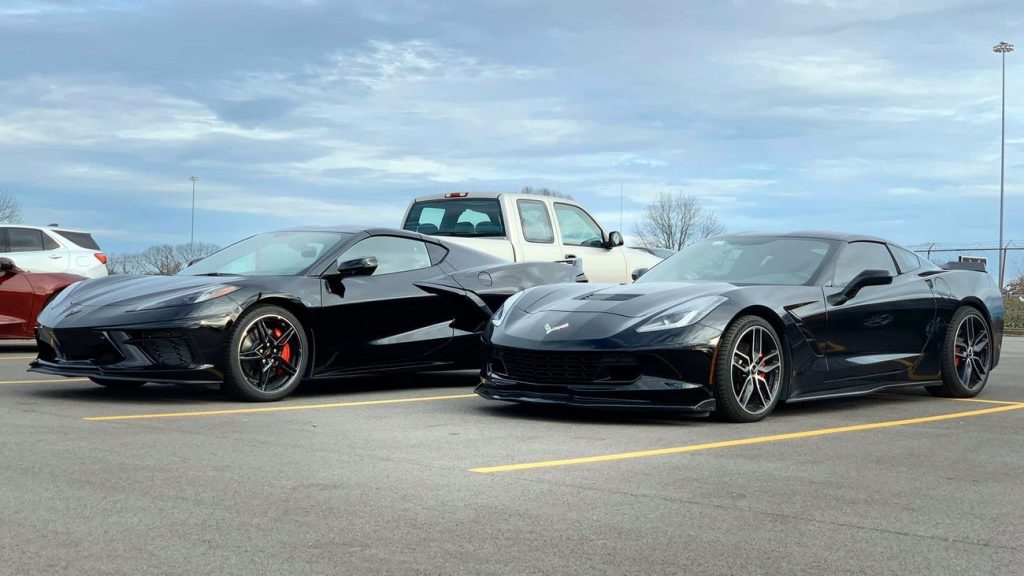 However, in true Corvette owner spirit, the most commented item is that many members believe that the first modification anyone should do to the C8 is put a lowering kit on it. It should be note that the C7 Stingray used in the comparison shots was lowered on the stock lowering bolts.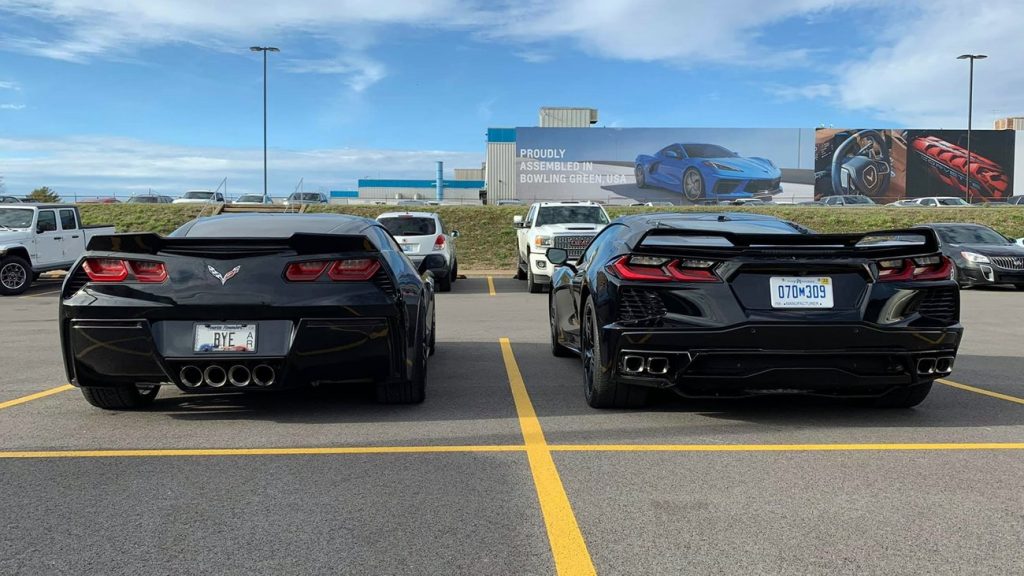 The most interesting shot is the nose-to-tail comparison, which shows the classic lines of the fastback coupe style, against the aggressive "fighter cockpit" style of the C8. It gives the C8 an eager look, like it is ready to leap forward and attack.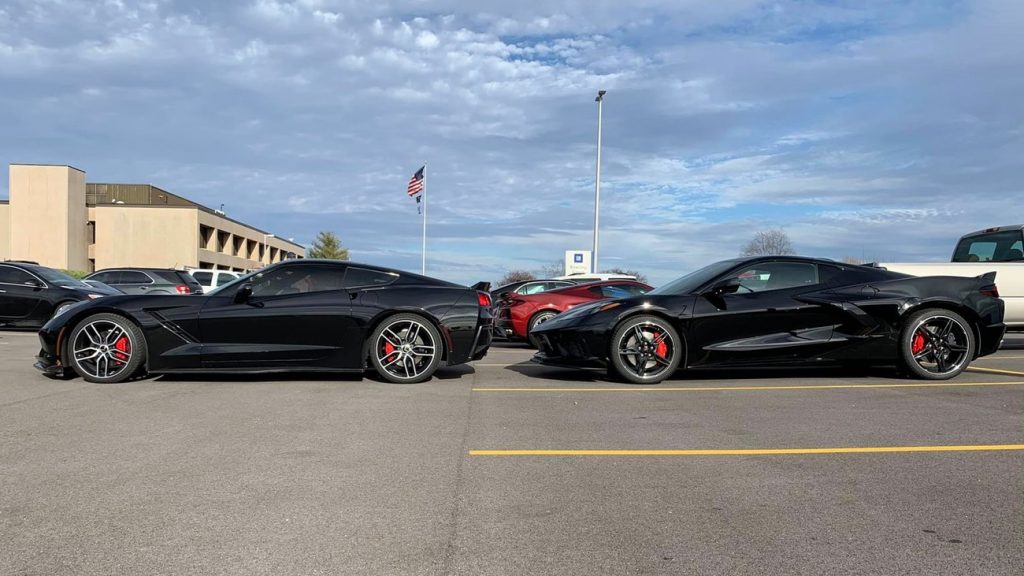 Also, side by side nose shots show just how much more aggressive the C8's headlights are over the already-angry C7 Stingray's.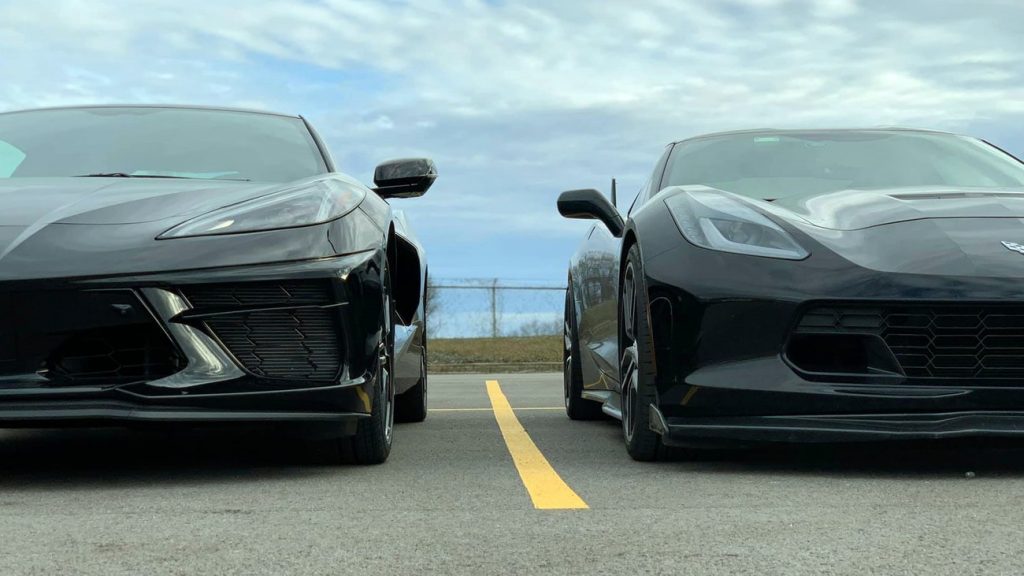 All in all, both cars speak to their designs excellently. The C7 is the last of the front engine Stingrays, and the C8 is the first of the mid-engine Stingrays. The fact is that they are both Stingrays, and they both look positively mean!
All pictures sourced from CorvetteForum. The full thread, with more pictures, is located here: https://www.corvetteforum.com/forums/c8-general-discussion/4365729-side-by-side-c7-and-c8-stingray-comparison.html