Super Saturday at Barrett-Jackson – Cool Cars for Even Cooler Causes
As the Barrett-Jackson auction in Scottsdale, Arizona continues throughout the weekend to sell some of the finest automobiles in the world, a special guest made an appearance during the Saturday afternoon session of the near-week-long event.  Former President George W. Bush stepped out on the auction stage to help auction off a 2018 Corvette Carbon 65 Edition Corvette that's being sold to raise money for the George W. Bush Presidential Center's Military Service Initiative.
Bush's charity, whose primary mission is to assist post 9/11 veterans and their families in making a successful transition to civilian life and overcoming the "invisible" wounds of war, is incredibly important to the former president.
"I don't miss being president. I do miss being Commander-in-Chief," he said. "I love our military and I decided to spend the rest of my life helping vets."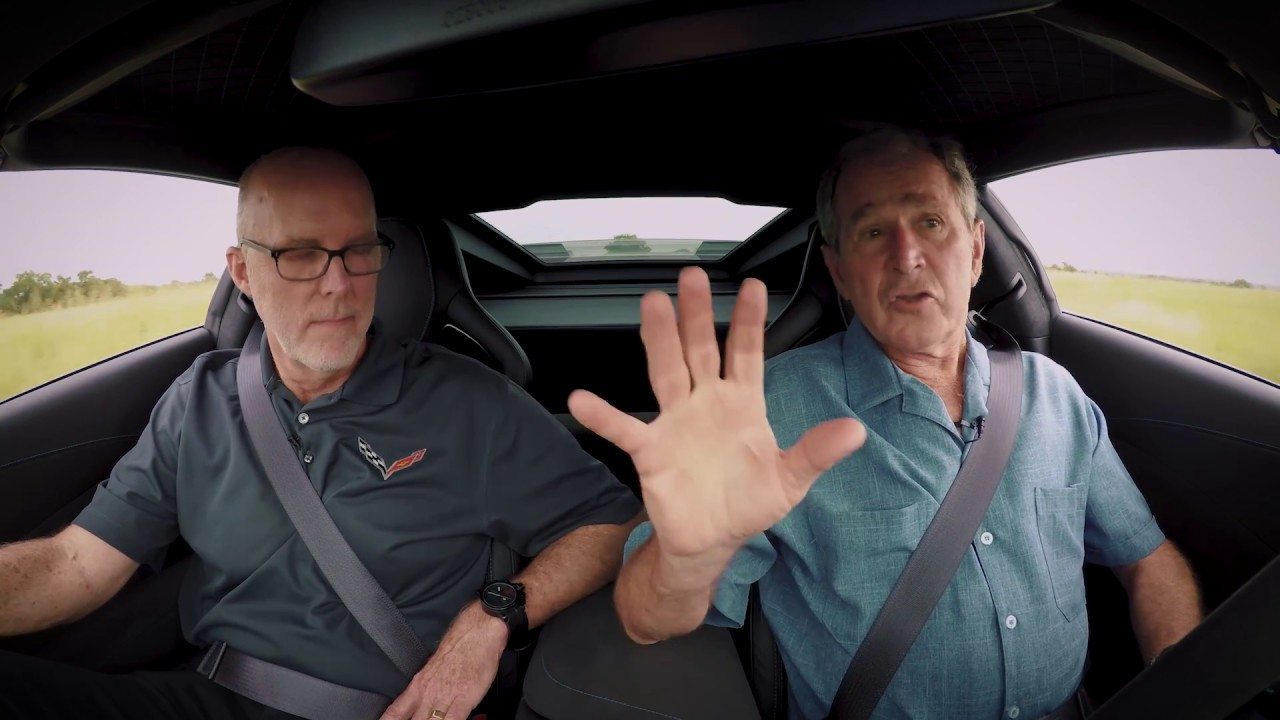 The auction event began with a video of Bush driving the car at his Texas ranch as celebrity Jay Leno, an avid car collector himself, drove the 2018 Carbon 65 Corvette on stage.  At the conclusion of Bush's video, Leno and an executive from General Motors praised their partnership with the president's charity before presenting the car and opening the bidding process.
As the auction got underway, it was interrupted when the former president shocked the crowd and walked out on the Barrett-Jackson stage.  The surprise appearance by the nation's 43rd president brought the cheering crowd to their feet for a standing ovation.
"I haven't driven on the road since 1993," Bush told the standing crowd. "But I drove that car. It's a damn-good car."
Bush had signed the car's steering wheel, center console and battery. Further adding to the allure of the car itself, President Bush invited the car's future owner to come and play gold with him at the Warrior Open in Dallas, Texas.
As bidding resumed, buyers fired off bids in quick succession.  As each new bid drove the price higher, the crowd's cheers grew louder with the rising price.
Finally, as bidding passed the million-dollar mark and began to slow down, Bush stepped up to the auctioneer's gavel.  As the auction concluded, Bush brought down the gavel to sell the car for $1.4 million.  Including the money raised by the sale of this 2018 Carbon 65 Corvette, the Barrett-Jackson auction circuit has raised a lifetime total of $98.5 million for charity.