Bring A Trailer is currently offering another 2023 Corvette Z06 Coupe finished in Black over Adrenaline Red and black leather upholstery. The best thing going for this particular Z06 is its low mileage, with just 313 miles on the odometer.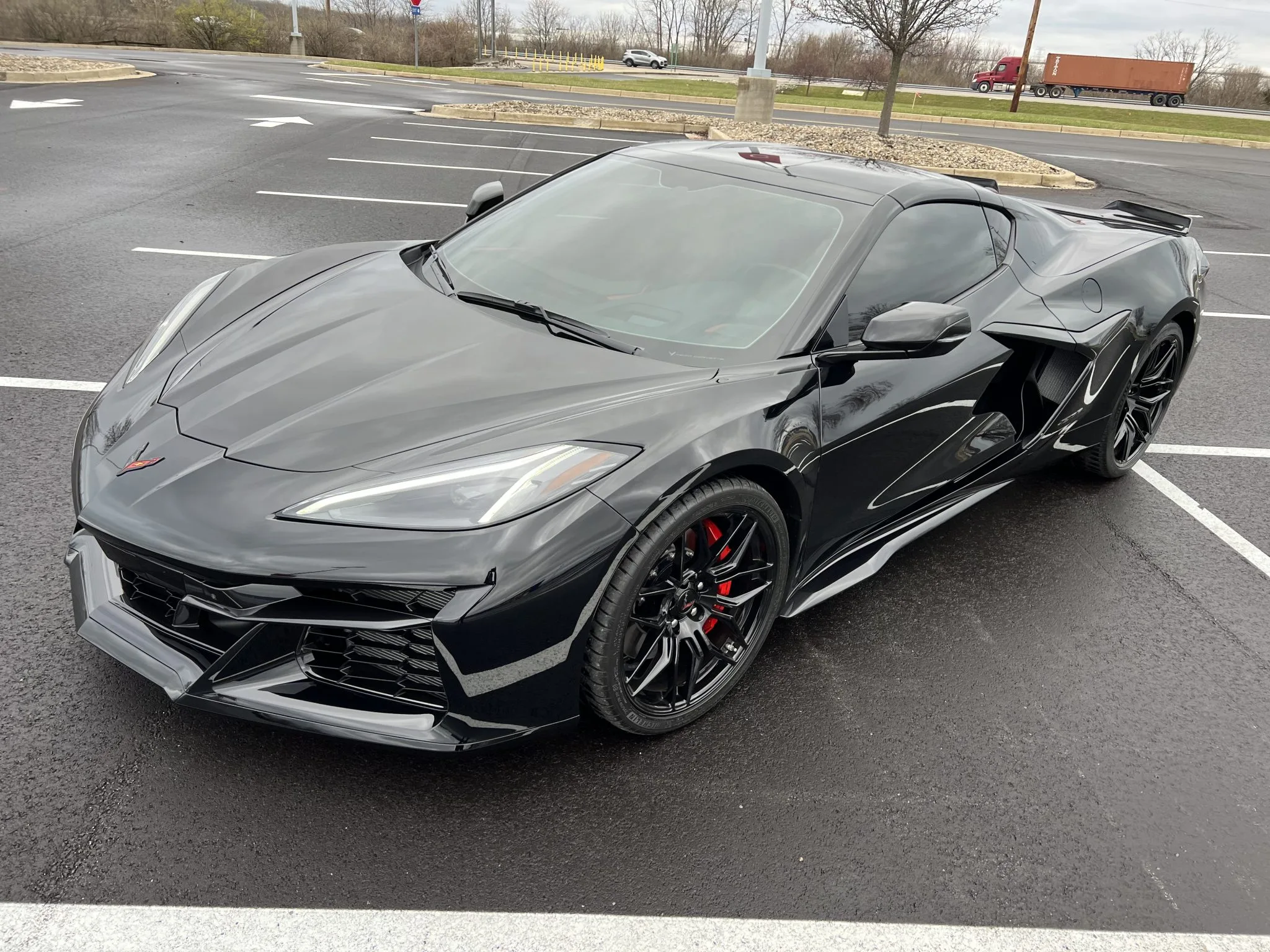 Aside from the 3LZ trim level, the car comes with a removable roof panel, Magnetic Ride Control, Front Lift Adjustable Height Memory, Z06 performance brakes, front and rear cameras, heated and ventilated GT2 bucket seats, and an 8″ infotainment system.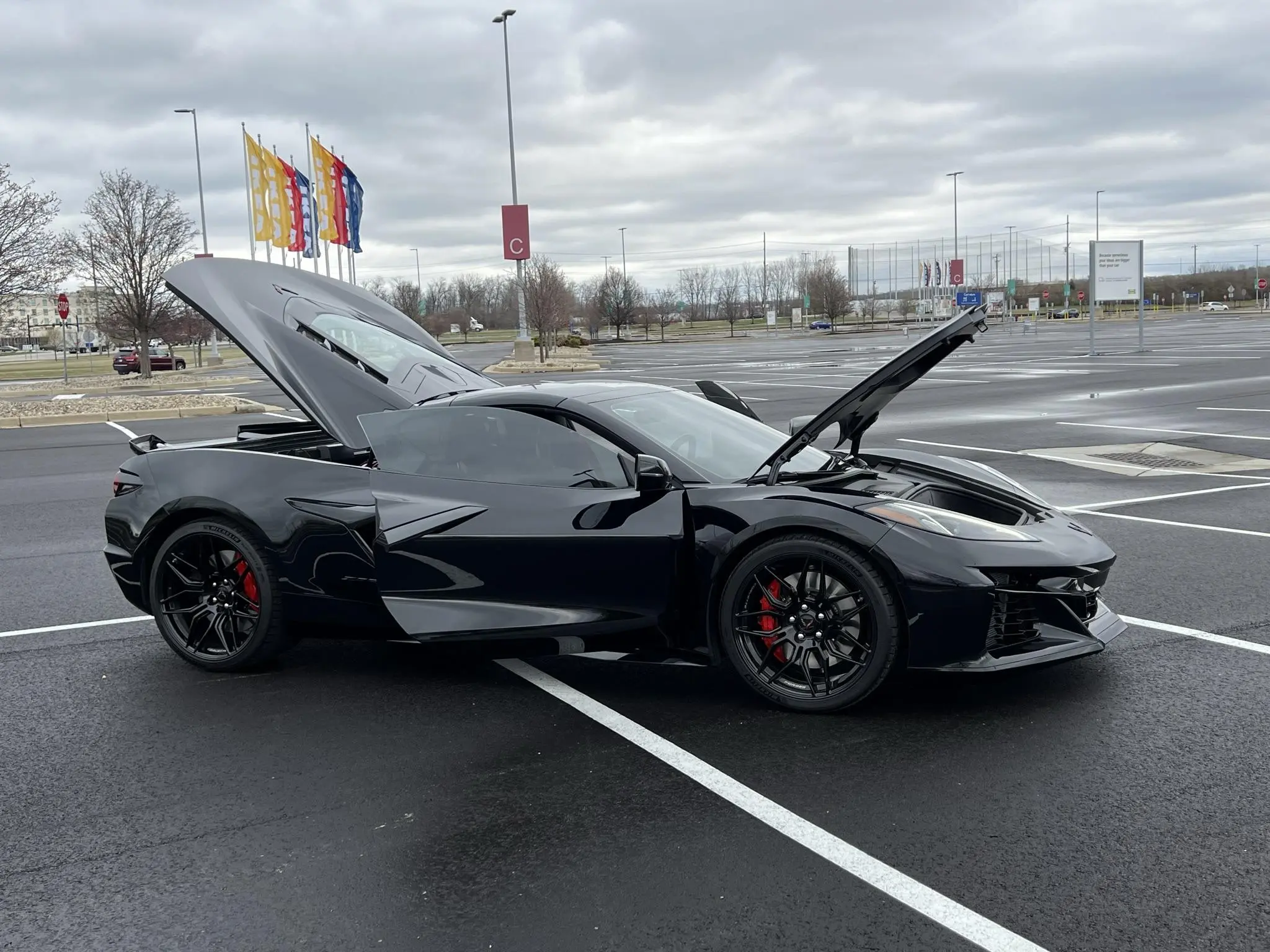 Power comes from a mid-mounted 5.5-liter LT6 V8 which features a red-finished intake, a flat-plane crankshaft, CNC-machined cylinder heads, dual throttle bodies, and dual overhead camshafts on each bank. The engine is paired to an eight-speed dual-clutch automatic transaxle and an electronic limited-slip differential. Factory-rated output is 670 horsepower and 460 lb-ft of torque.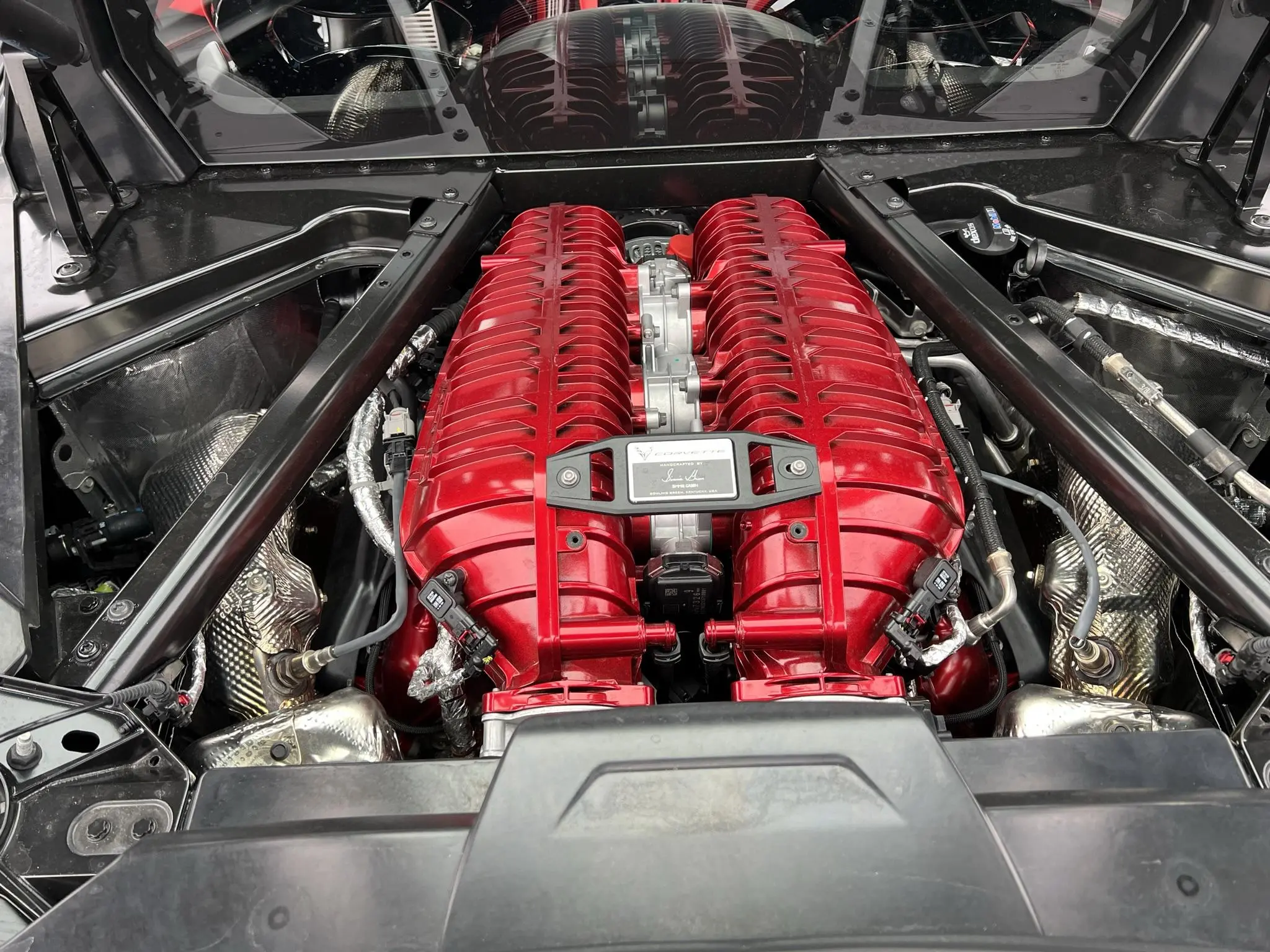 Getting a C8 Z06 these days can be quite difficult. This is why you should never let this 2023 Chevrolet Corvette Z06 Coupe go away!
Source: Bring A Trailer