The Auburn Auction, hosted by Worldwide Auctioneers, is just a week away, and one of the most recent listings for the auction had our jaws absolutely scraping pavement. That is because Lot 658 represents, to many of us Corvette enthusiasts, an absolute "unicorn car," the mythical beast that only pops its horned head up once. This, ladies and gentleman, is a Corvette C1, in the best color combination, with the best engine, and this very car was owned for a long time in the collection of renowned Corvette collector and expert Larry Gerig. This is a 1958 Chevrolet Corvette C1 283/290 Fuelie.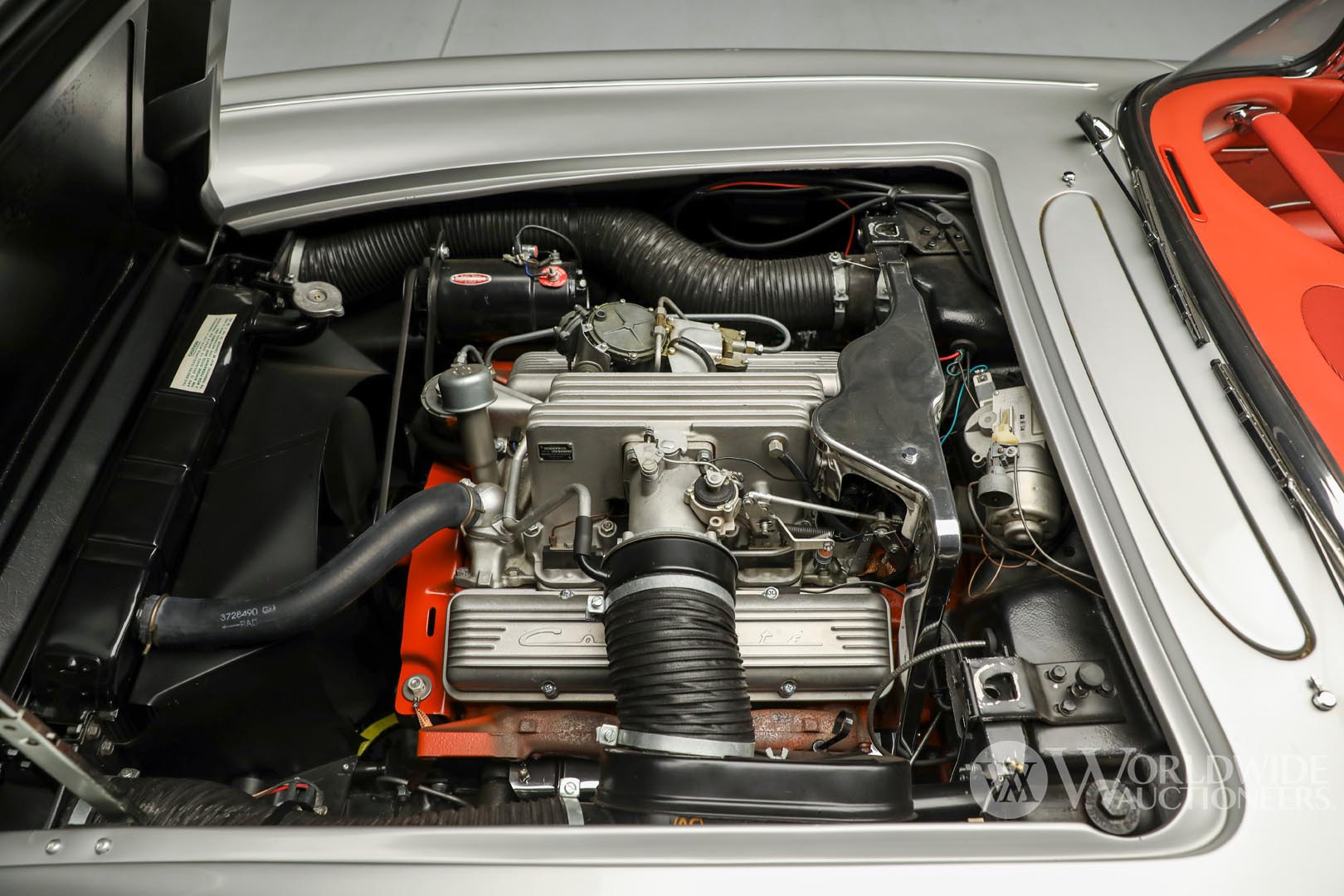 Where to even start with this car? Well, probably with the thing that gives it its name, the 283 ci V8 pushing out 290 fuel-injected horses. In 1958, there were only 1,007 Fuelies produced, out of nearly 10,000 Corvettes produced that year. A piece of American engineering excellence, just by replacing the Weber carburettors with with a Rochester fuel injection system, the V8 gained 60 HP, and because of that increase in power, the Fuelies also gained an upgraded Borg-Warner factory four-speed transmission, with a Positraction limited slip differential at the other end of the drive shaft.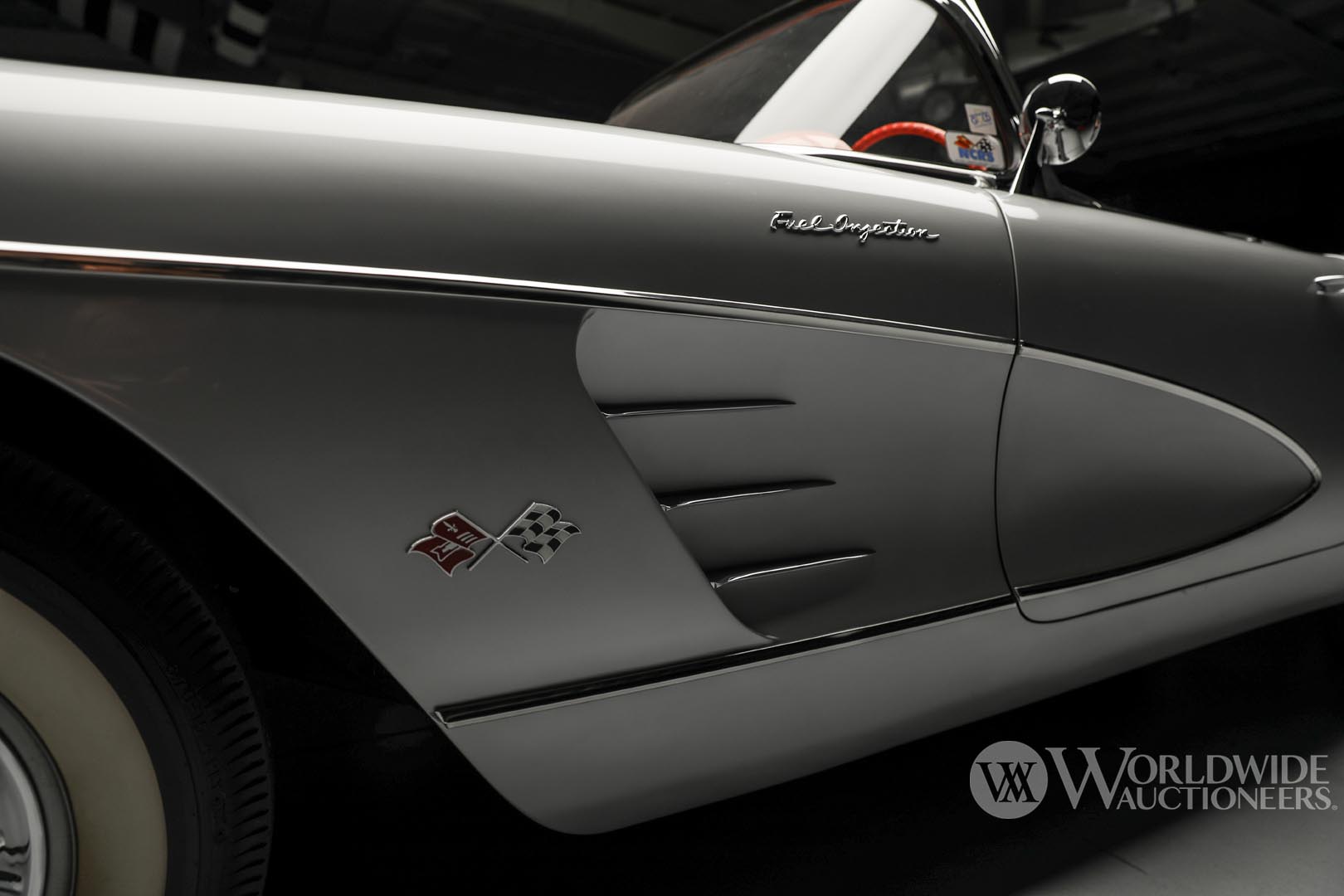 Next, this car's colors are the best combination, in many peoples opinions including most of ours, of Inca Silver, with matching silver coves, over a Corvette Red leather interior, of which only 157 Corvettes in 1958 had that color combination. The paint on this car is immaculate, without a scratch, swirl, pit, bubble, or anything at all wrong with it. It was restored to factory new color and condition when it was purchased by Larry Gerig as one of his eight Fuelies, one of each color, because he wanted it to be as good as new. The fact that it still looks as good now, as it did when it was finished being repainted, shows that car, which was sold in 2015 to the Eclectic Collection, has been kept absolutely pristine.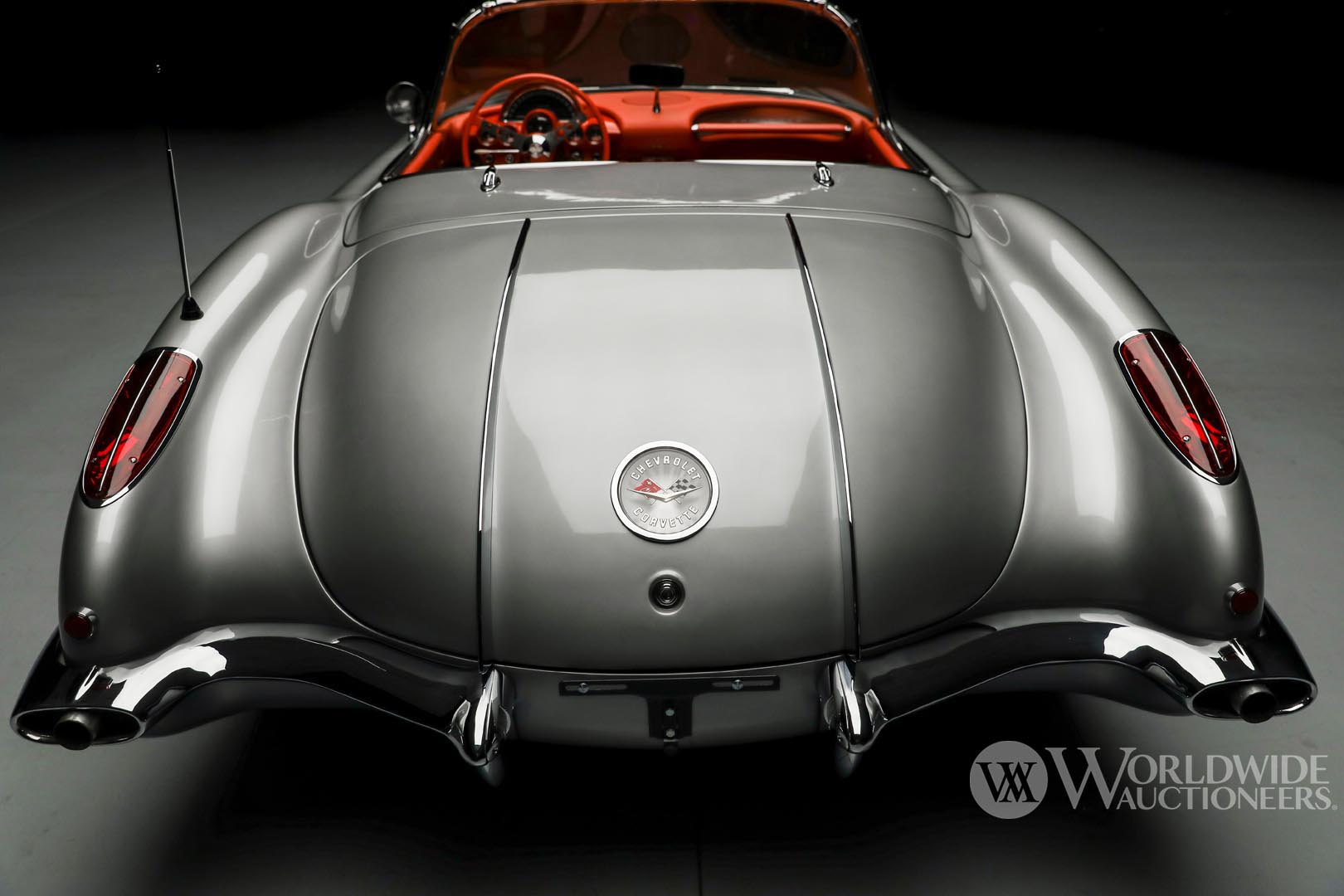 If you've been looking at the pictures so far and noticing that the car itself looks absolutely flawless from any and every angle, rest assured your eyes are not deceiving you. This Fuelie, chassis number J58S108480, has won multiple awards, been to many Concours d'Elegance, and has been given some of the highest scores ever handed out by the National Corvette Restorers Society, 99.7 in 2015 and a near perfect 99.9 in 2016. It has also been certified by Bloomington Gold USA with a Gold 99.5 rating.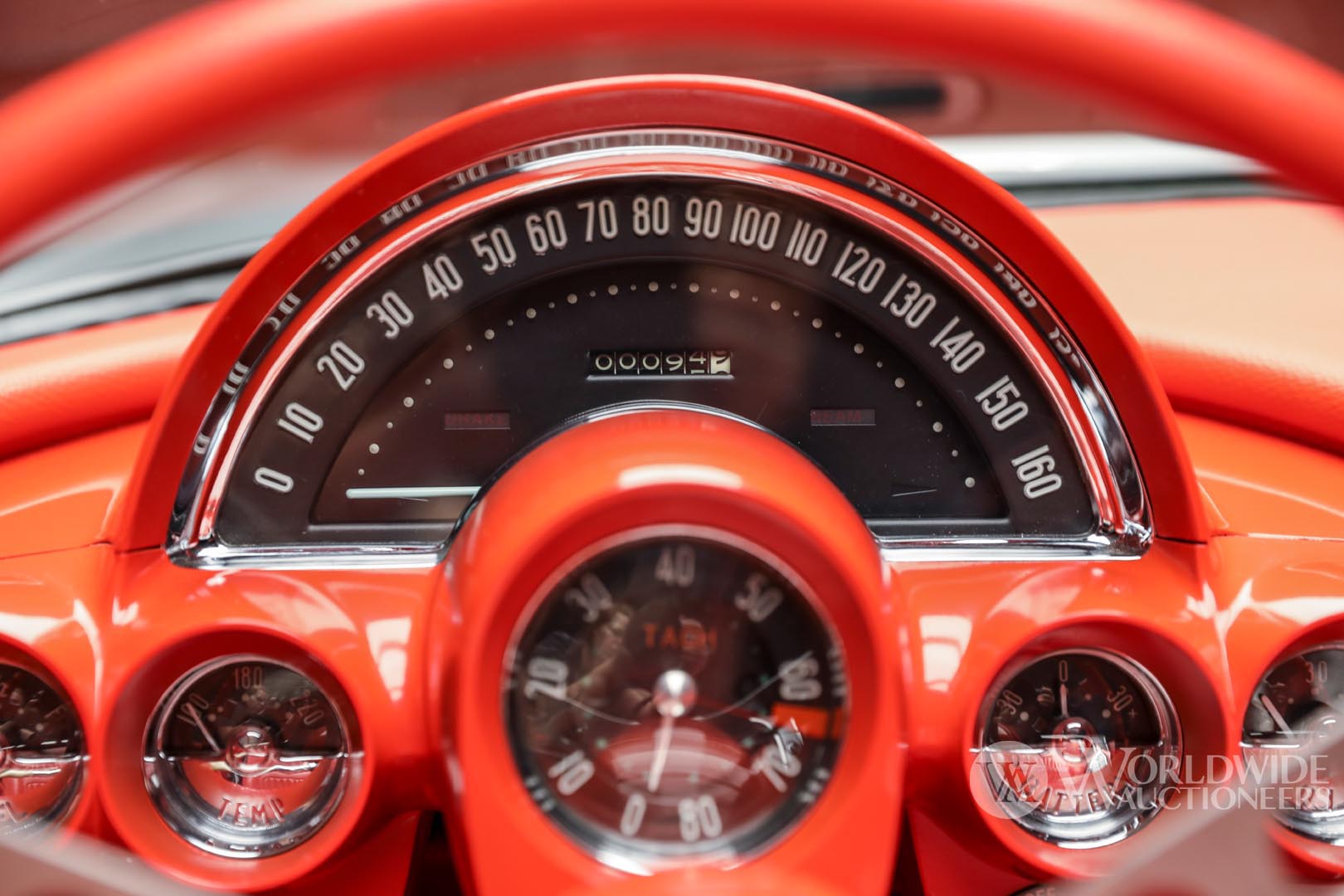 If that wasn't enough, this Fuelie has less than 100 miles on the odometer. Basically, it left the factory, drove to the owner's garage, and pretty much stayed there. When it was bought by Larry Gerig, it was moved via a specialized car carrier, instead of driven. This C1 has seen so few miles that the "290" stickers on the rocker covers haven't even started to peel from the heat. This is potentially the lowest mileage C1, not just a Fuelie, to ever cross the auction block.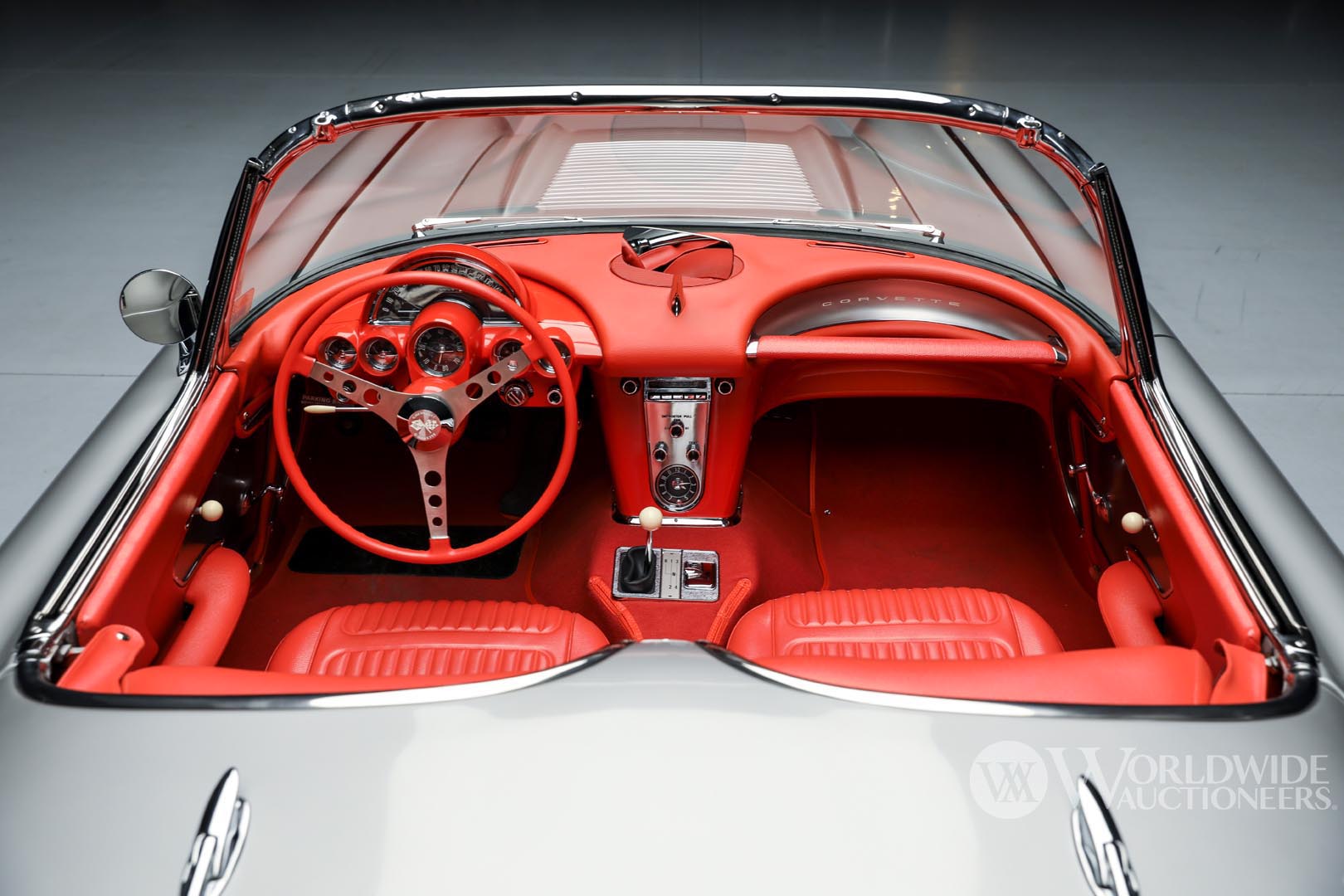 Combined, all of the above means that this is one extremely rare, almost gem mint but definitely mint condition Corvette C1's on Earth. Not just in the USA, globally. This car is very likely to be in the running to break the C1 auction record, which currently stands at $825,000 for a custom 1959 Franny Green restomod C1 with a LT1 engine shoehorned in, sold at the Barrett-Jackson auction in March 2021. We have honestly never seen a C1 that is in this condition… well, ever.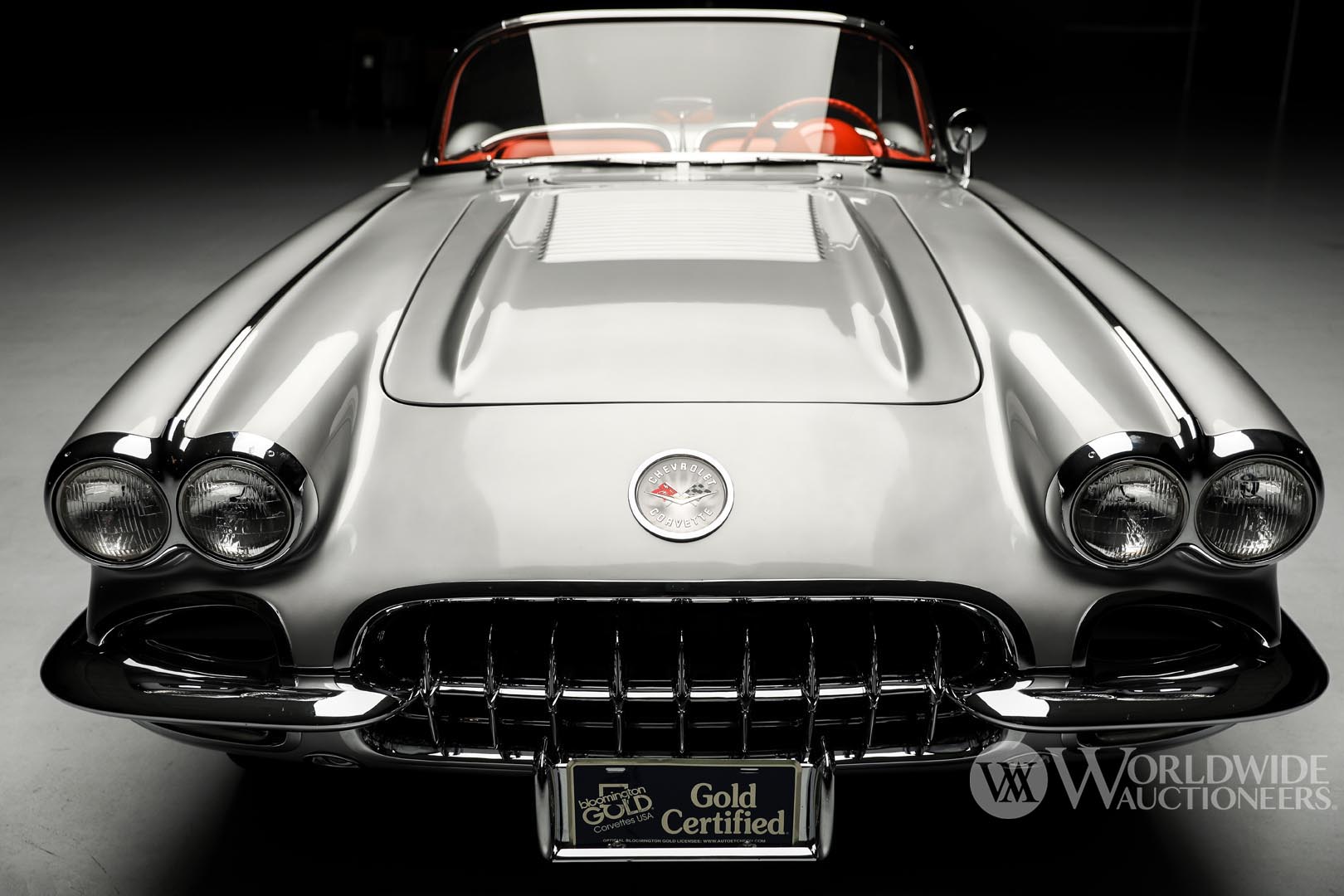 We don't often say this, but if you love your Corvette C1's, go to the Auburn Auction Lot 658 page because there are 58 gloriously HD pictures of the car available to view, of which we've only shown 7 on this page.