It's a fact of life that you take your chances with everything you do. Some things, like making a cup of coffee, involve relatively low risk, but you can still spill the coffee and burn your hand.
When it comes to cars, it's also a calculated risk every time you get behind the wheel. While 98% of the time you'll be fine, there are those days that you hit that pothole, have a mild fender bender, or, rarely, go spearing off a road at a high rate of speed in a Corvette C8.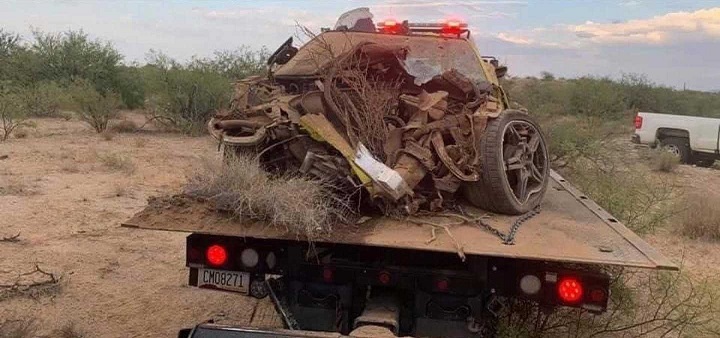 No information, after a heavy round of research, is known of this crash, except that the driver survived and the Corvette's safety cell structure around the cockpit did its job. Also, the only other tidbit is that this crash occured somewhere in Arizona.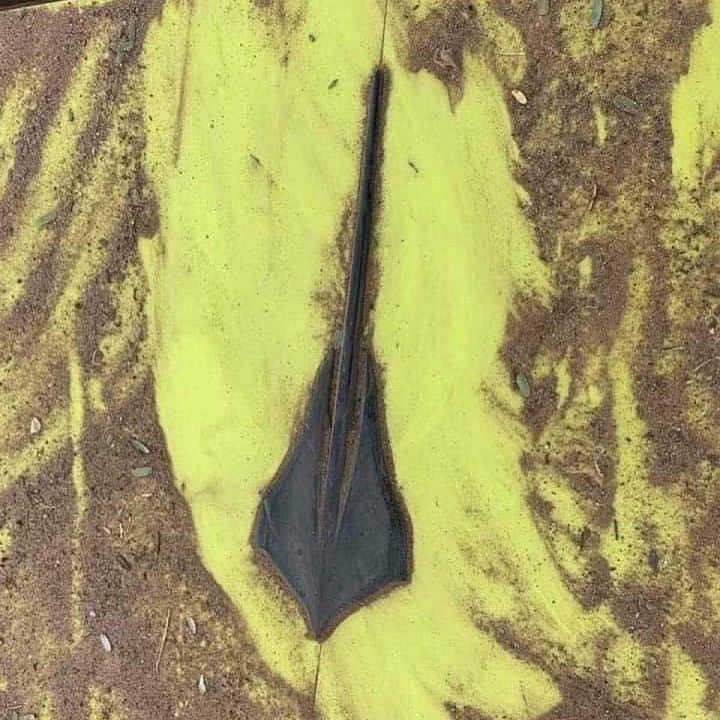 Which leads to the question of what the hell actually happened?!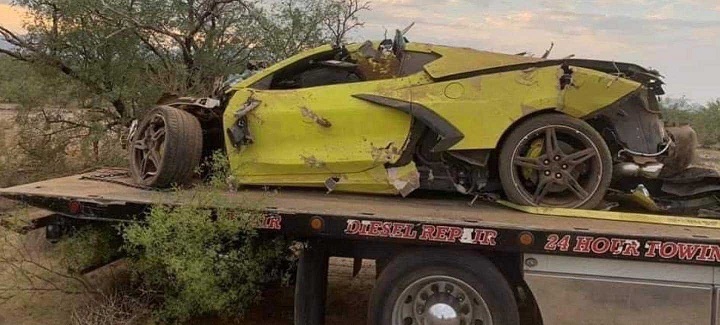 From the looks of things, the C8 had a good head of steam going, the driver somehow lost control, and from the devastation of the front end, either plowed into a roadside object or dug the nose into a ditch.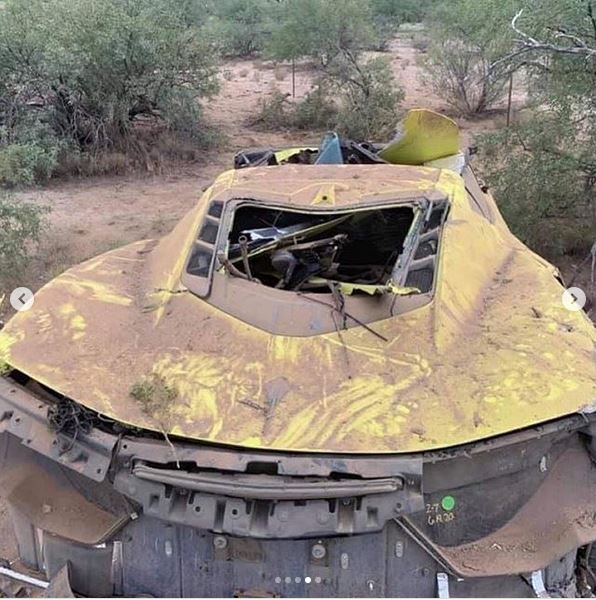 From the way the roof is slightly caved (look at the picture of the right side below and notice the B pillar is lower than it is on the left-hand side picture) and the body and chassis is cracked over the rear suspension and wheels, it is very possible that this C8 flipped. The other likely scenario is that the front end dug in on something, sent the inertia of the car sideways, and the car rolled.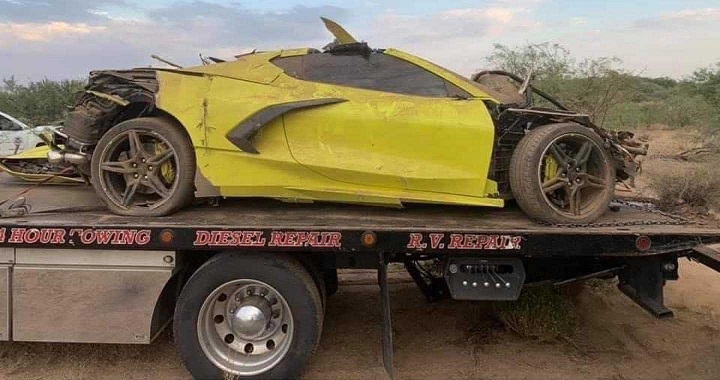 No matter what, the fact of the matter is that this demonstrates the rigidity and safety of the survival cell of the car. The front end is gone, the rear is smashed to bits, the sides are torn up, but the cockpit is still so intact that we bet you could open the doors with a little effort.
All that remains is for the Corvette to receive a proper burial in a junkyard. May it rest in pieces, having done its job to save its driver, and it will roar forever along the Route 66 in the sky.