The Chevrolet Corvette is one of the most iconic sports cars in the world. It is known for its sleek design, powerful engine, and excellent handling. However, the 'Vette has always been powered by a gasoline engine. Although the C8 Corvette has an unused diesel glow plug light on its instrument panel that led some to believe that Chevy was perhaps planning on releasing a Duramax Corvette, the brand explained that the diesel glow light on the C8's dash is a leftover remnant of design elements.
Still, Corvette enthusiasts are no strangers to pushing the boundaries of performance. In recent years, a niche community has emerged that seeks to harness the benefits of diesel engines in these iconic sports cars. Diesel-powered Corvettes offer a unique blend of raw power, fuel efficiency, and distinctive performance characteristics.
In this blog post, we'll delve into the world of the most amazing Corvette diesel builds, exploring their unique history and the innovation behind these unconventional 'Vettes
Kansas Teen's Off-Road Diesel C3 Corvette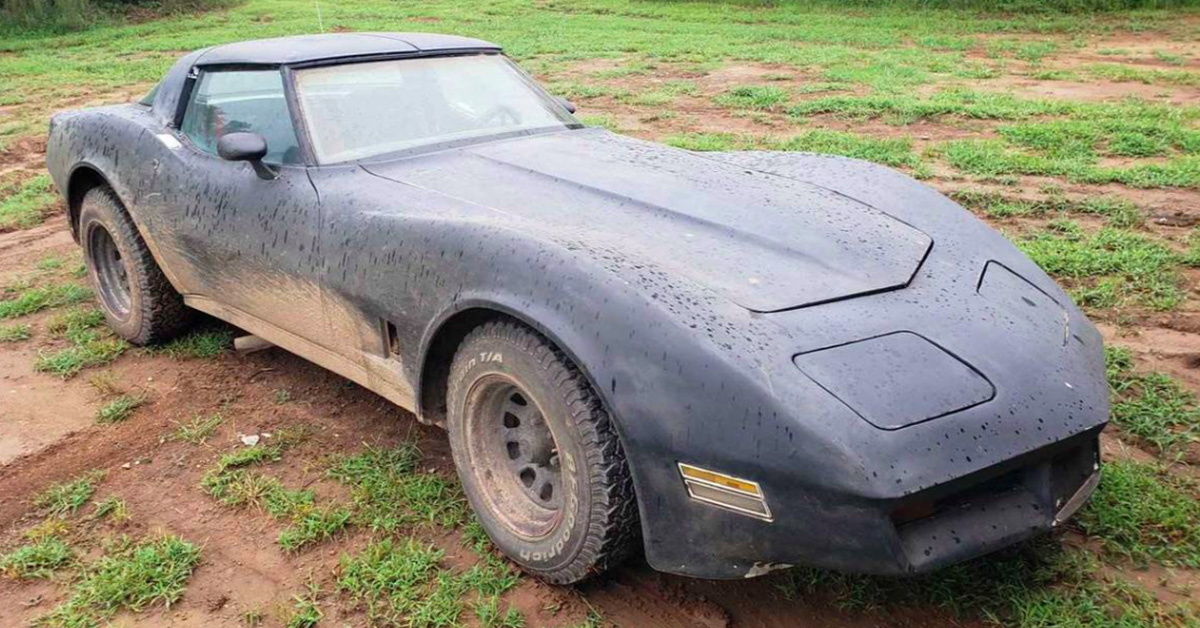 Via Scott Ray/Craigslist
It all started with a "Speak for itself" ad on Craigslist. The description details the characteristics of a 1980 Chevrolet Corvette C3 in good overall condition. Still, curiously, it's equipped with a diesel engine, a truck gearbox, and all-terrain tires. Jalopnik originally covered the story.
In 2007, Scott Ray, a 16-year-old teen from Kansas, was sick of his engine dying on the way to school and decided to replace it altogether. Fifteen years ago, he performed this remarkable mechanical feat.
Ray claims that he had always been interested in diesel engines and had looked into finding one that would work with his Corvette. He researched and determined that a 6.2-liter engine would bolt to the same engine mounts. He planned to build a  daily driver with better gas mileage than the first-generation Corvette's V8.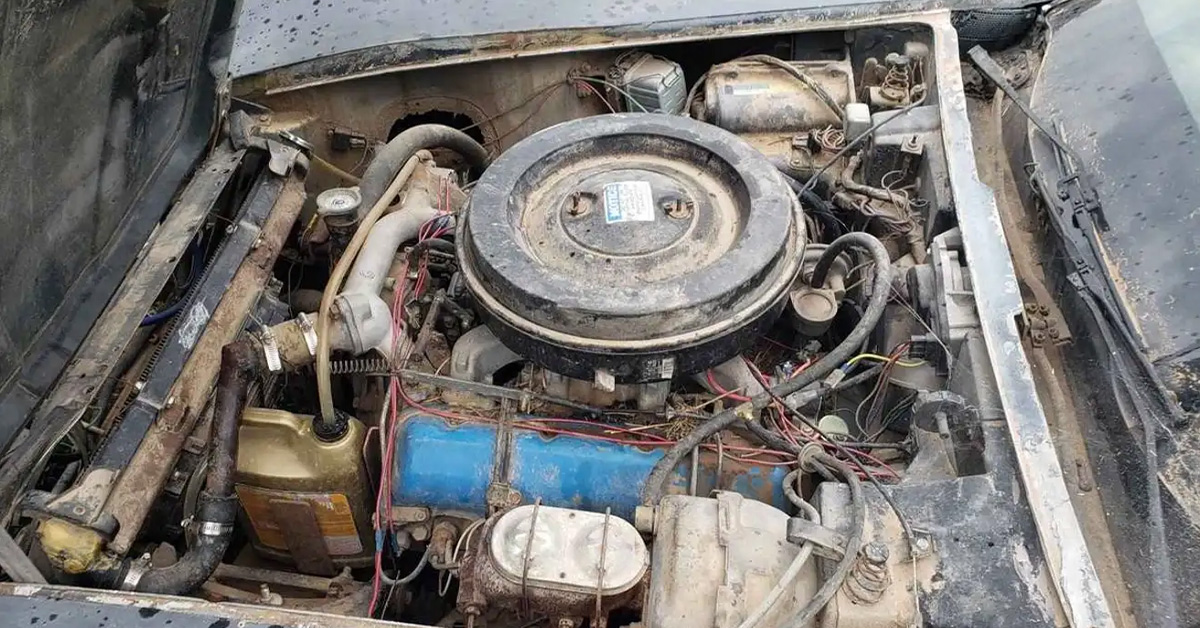 Via Scott Ray/Craigslist
After hearing his father talk about the efficiency of the 6.2-liter diesel engine found in Chevrolet Suburbans, Ray decided he wanted one for his project. He knew about the reliability of diesel engines and how they perform well in cold climates; they consume less fuel, and, at that time, they were fairly available at affordable prices, so he went for it.
The young man bought an abandoned Chevrolet Suburban for $700 to get its engine and four-speed gearbox. He towed it to his house, took it apart, and began a transformation that took several years.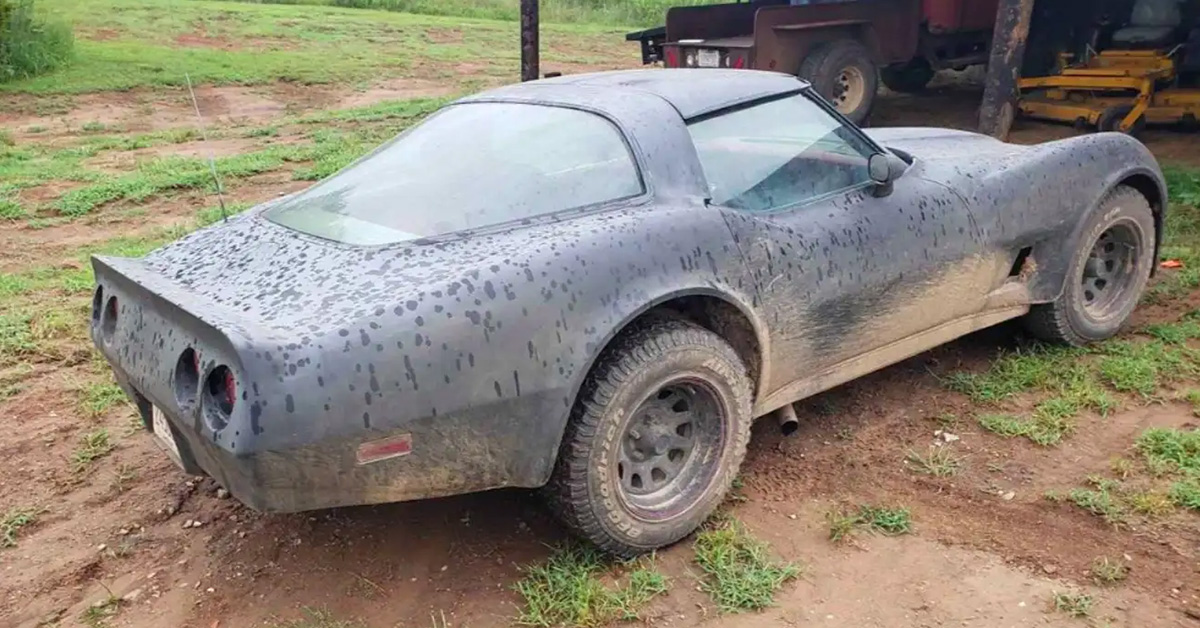 Via Scott Ray/Craigslist
Ray rebuilt the transmission after first replacing the engine's main bearings, gaskets, and seals. The 700R4 transmission with overdrive was a significant upgrade over the three-speed automatic used in the Corvette.
The arrival of a Ford Mustang to the family made Scott Ray lose enthusiasm for the Corvette to which he had dedicated so much time, and he left it stored for years in his barn until 2019 when he posted it on that famous Craiglist ad from 2019.
A Cummins-Powered Corvette Stingray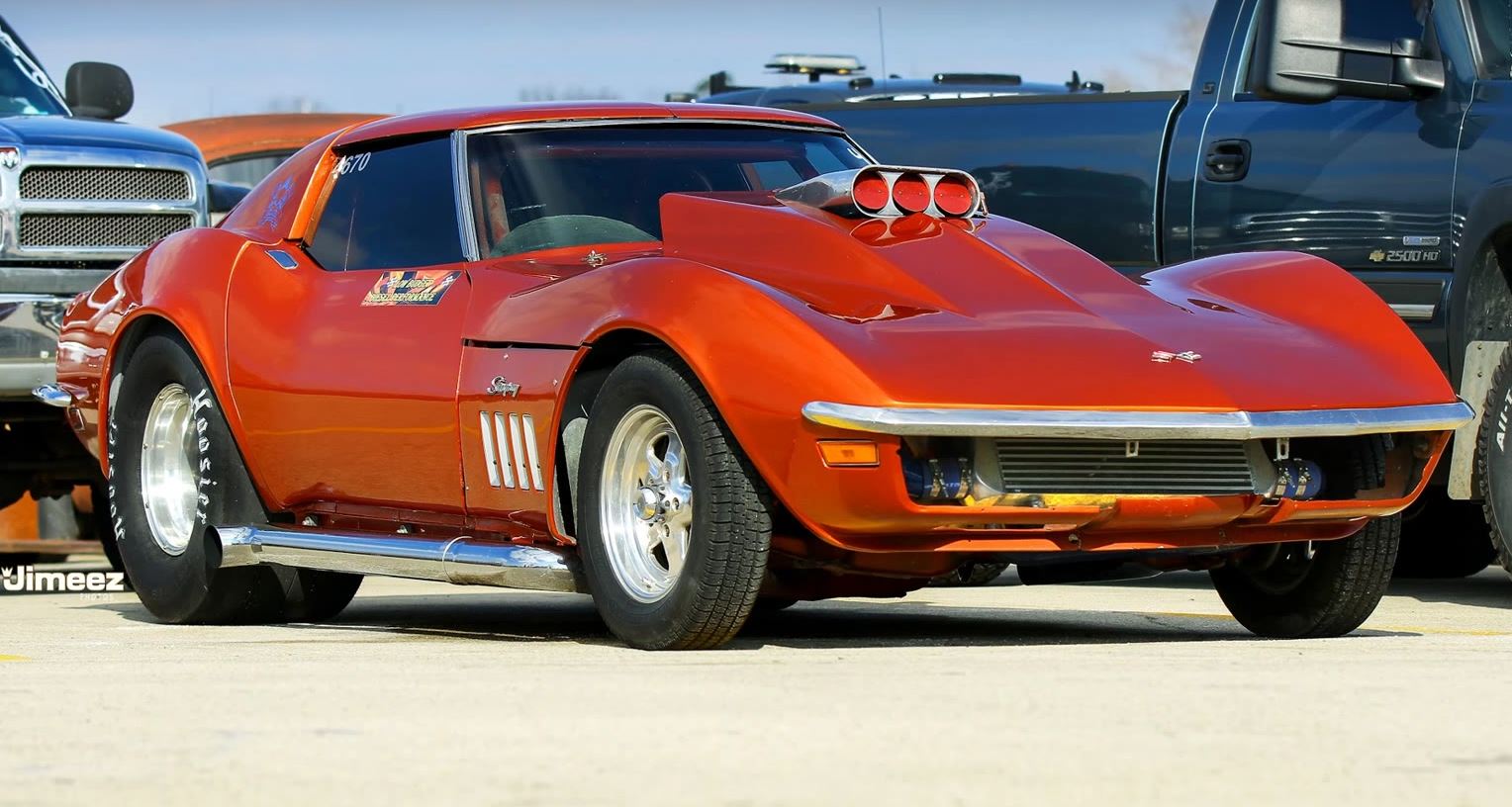 Via Autoevolution
The C3 Chevrolet Corvette is widely regarded as one of the most iconic and desirable Corvettes ever built. It was produced from 1968 to 1982, and its sleek design and powerful performance made it a favorite among sports car enthusiasts. So don't watch the following video if you think putting diesel in a C3 Corvette will make you cringe.
The drag car featured in the video is one of the most unique Corvette diesel builds ever made, a 1968 Chevrolet Cummins Corvette. Instead of using a built big block or forced induction on a stock engine, C3 Stingray owner Ryan Lusk opted for a Cummins Turbo Diesel from a Dodge Ram HD.
Ryan's story began when he found a wrecked 1968 Corvette. The car's owner, Ryan Lusk, converted it into a drag car rather than restoring it to its original specifications. Initially, Ryan had installed a 396 ci BBC V8, making 550 horsepower, mated to a TH400 transmission from a Camaro in his C3 Corvette since they made sense as a matched set.
However, he changed his mind and replaced the 396 ci BBC and TH400 he had previously fitted with the 5.9-liter Cummins he had previously installed in a 1992 F-350 4×4. The 12-valve straight-six diesel engine was equipped with Mahle pistons and was mated to a four-speed A-518 automatic transmission and aluminum radiator.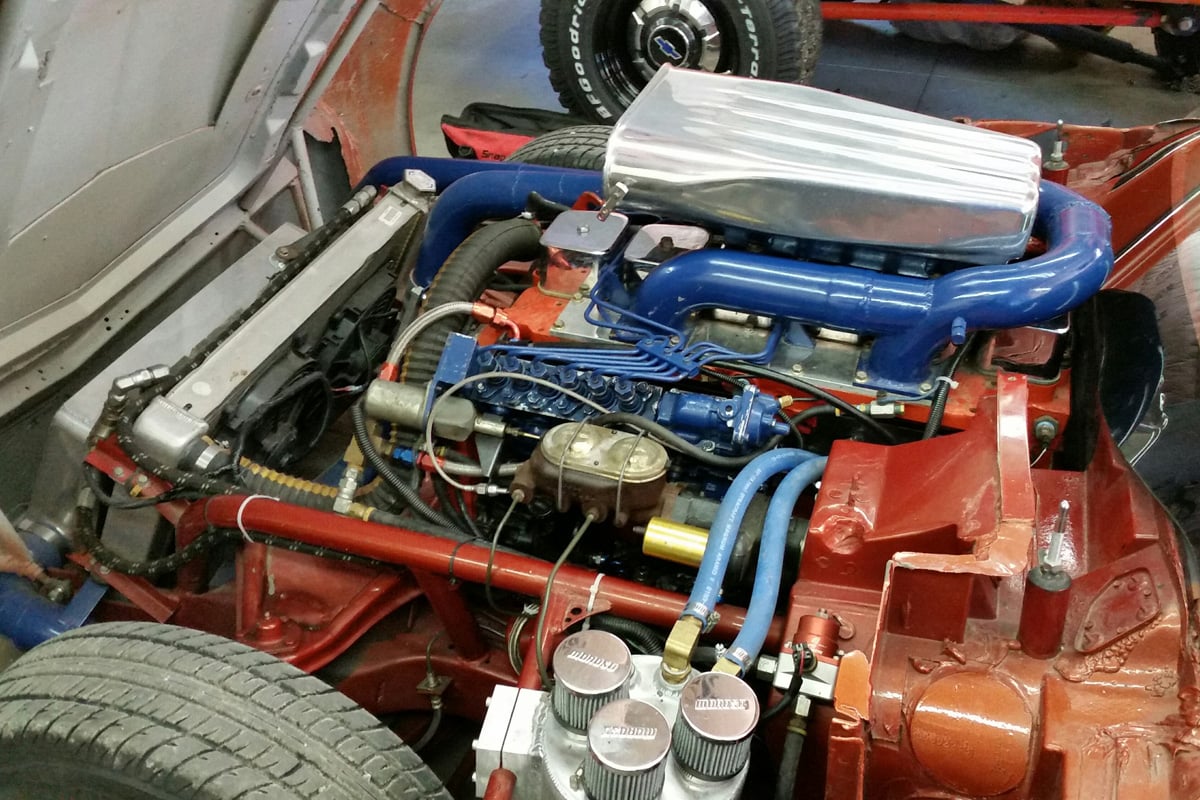 Via Dragzine
The tailpipes exit behind the right wheel and travel down the side of the vehicle. A 1995 47RH Dodge Lock Up Overdrive with a Goerend Triple Billet torque converter is paired with the V8.
In 2009, he completed his race and appeared in the TS Performance Outlaw Diesel Drags. An 11.88-second run at 129 miles per hour was the car's best showing in the clip.
The Biodiesel-Powered "Corvegge"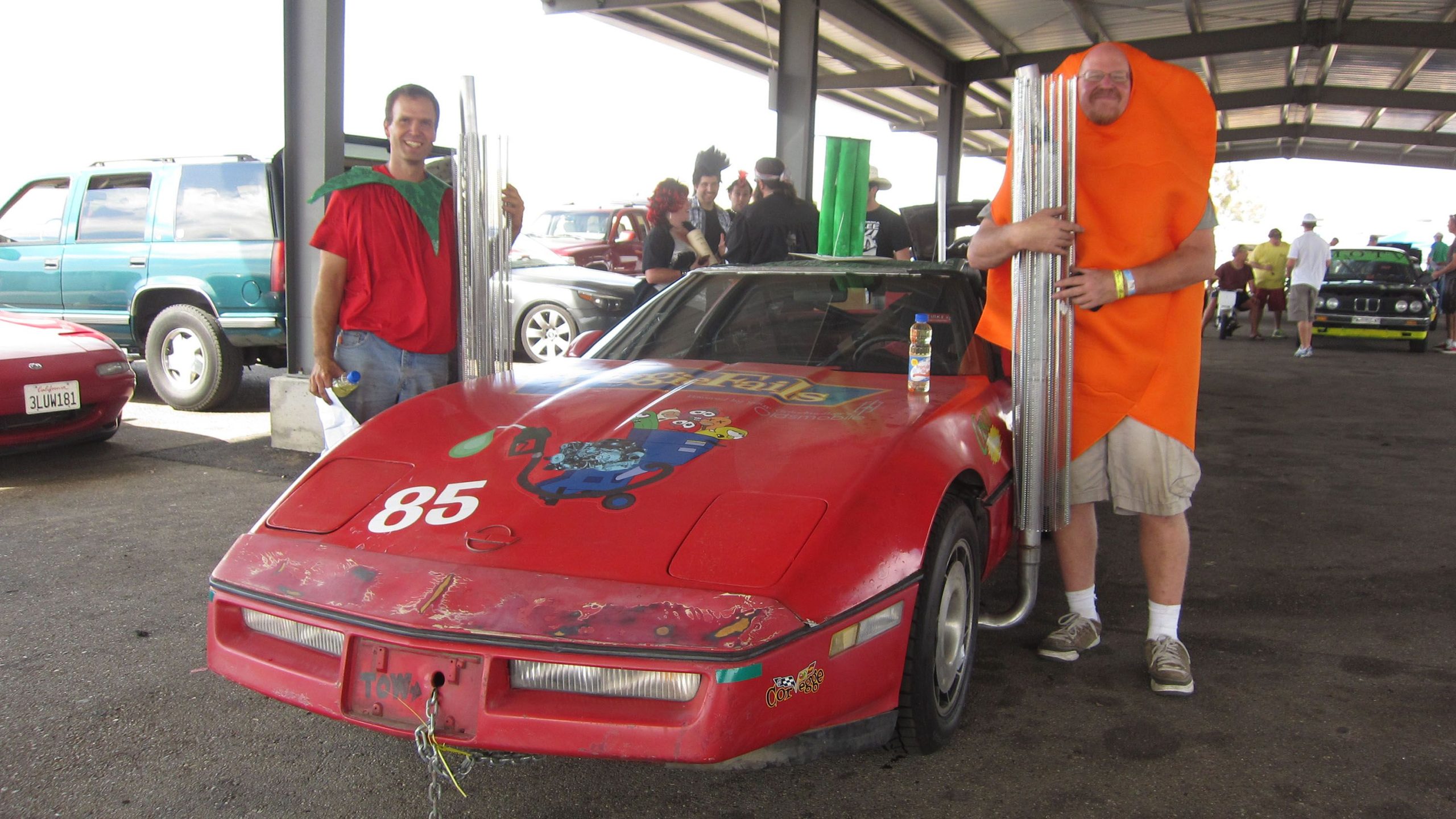 Via Autoweek
Corvegge is not your typical 'Vette. Instead of relying on conventional gasoline, this innovative build harnesses the power of biodiesel derived from renewable sources. The project represented a bold step toward environmentally conscious racing, challenging the traditional notions of performance cars and their environmental impact.
The Corvegge biodiesel-powered Chevrolet Corvette C4 road racer was built by a team of engineers and 'Vette enthusiasts who wanted to create a more environmentally friendly and sustainable Corvette.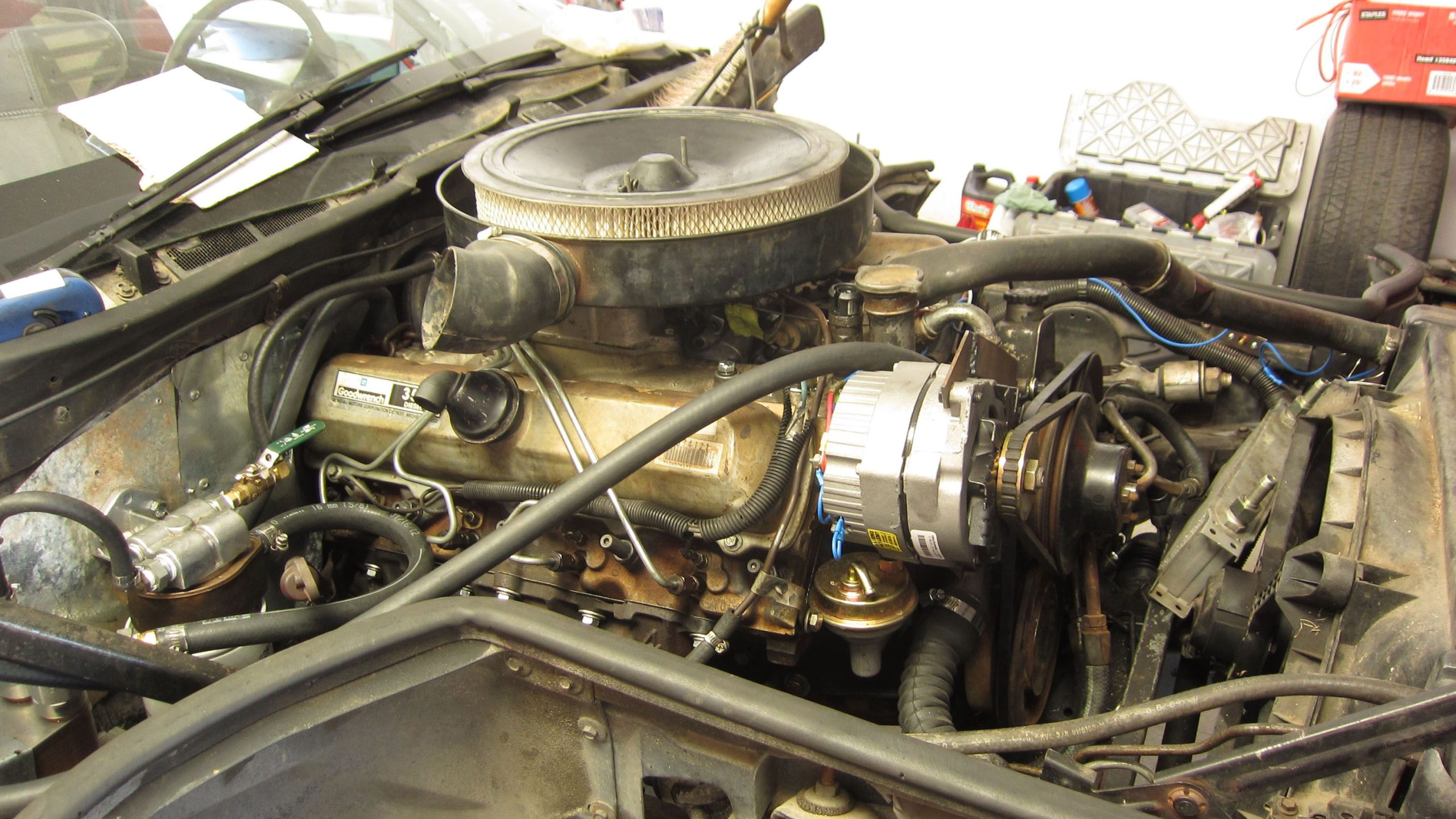 Via Autoweek
Under the hood of the veggie-oil-diesel Corvette lies a modified Oldsmobile 350 diesel engine that can run on biodiesel or waste vegetable oil. The engine produces around 77 horsepower at the wheels, which is not a lot of power for a Corvette. However, the Corvegge can compensate for its lack of power with its excellent fuel economy and durability.
The Corvegge has competed in several endurance races in California and has been able to stay on the track for up to five hours between fuel stops. This is a significant improvement over gasoline-powered Corvettes, which typically need to refuel every two to three hours.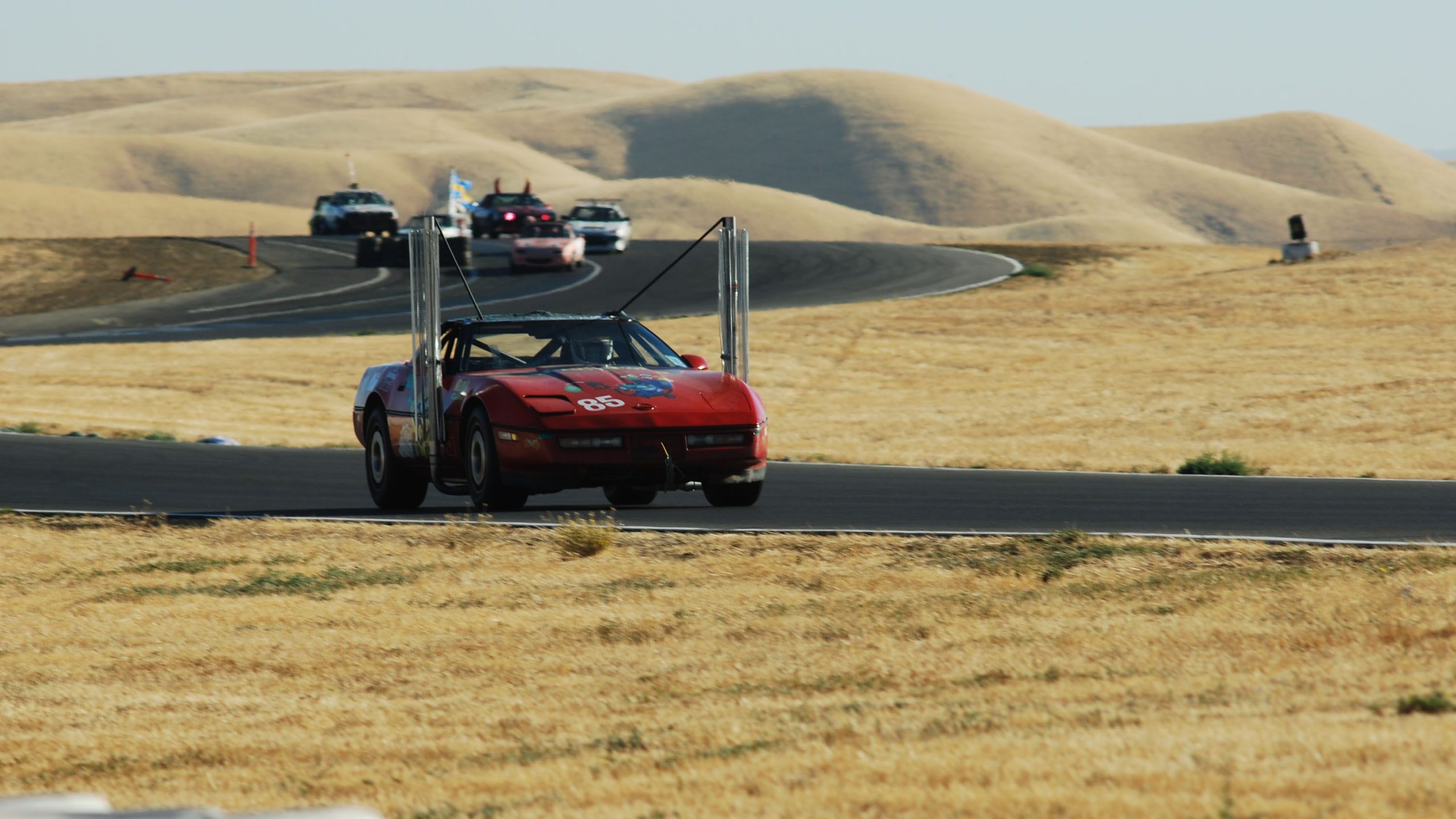 Via Autoweek
The Corvegge is not the fastest Corvette on the track, but it's one of the most unique and innovative. It is a testament to the potential of biodiesel as a fuel for high-performance vehicles.
Biodiesel is a renewable fuel made from plant oils and animal fats. It's a clean-burning fuel that produces fewer emissions than gasoline or diesel. Biodiesel is also biodegradable and non-toxic.
What happened to the Corvegge is uncertain, but the team was developing a more powerful diesel engine when the story was featured in Autoweek. They were also working on ways to reduce the weight of the car.
Pro Mod Diesel Corvette: A 6.7L Billet Cummins Beast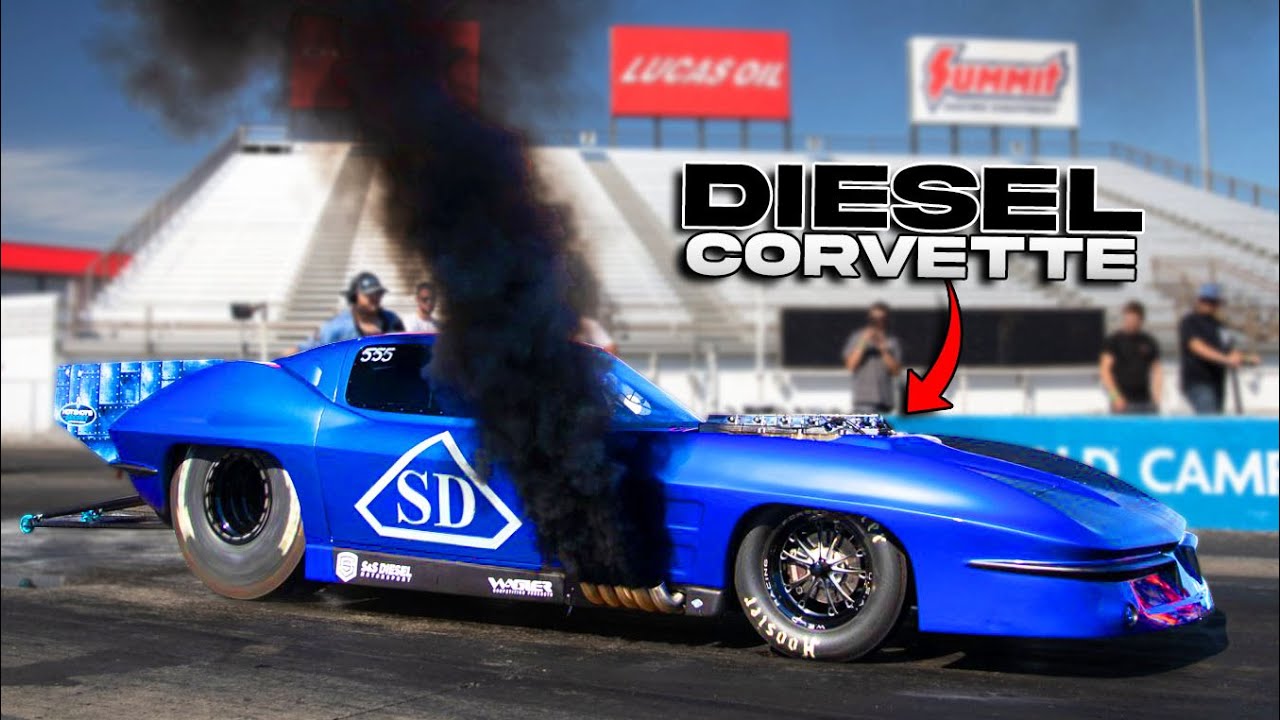 Via 1320 Video YouTube channel
Diesel Corvettes are a unique and exciting breed of sports car. They offer the best of both worlds: the performance and handling of a Corvette with the torque and durability of a diesel engine. And when you add a billet Cummins engine to the mix, you get a badass beast.
Billet Cummins engines are built to the highest standards using the best materials and components available. They are solid and reliable and can produce massive amounts of torque. This makes them perfect for drag racing, sled pulling, and other high-performance applications.
One of the most impressive diesel 'Vettes is the Pro Mod Corvette, owned by Johnny Gilbert. This 'Vette is powered by a billet Cummins engine that generates about 3,000 hp, but Gilbert claims that, depending on fuel quantity and engine capability, it might reach 3,200 hp to 3,500 hp soon.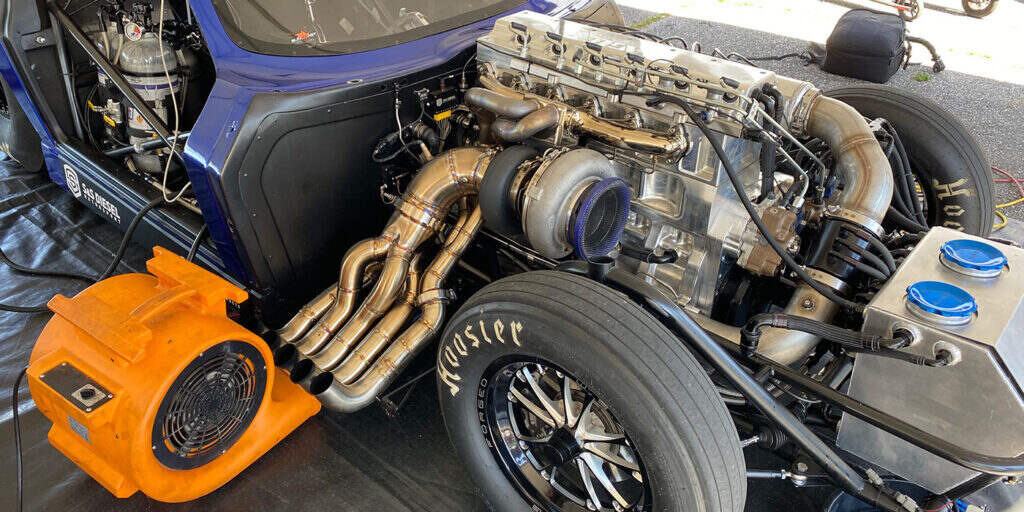 Via Engine Builder
Gilbert built the engine with a billet crankshaft, 4.250″ bore pistons, and a roller camshaft. It also has two S&S CP3 12mm fuel pumps and 600% injectors. The crank was balanced and nitrided by Shaftech, and the piston tops and skirts were also coated to reduce friction.
A GTX version of a Garrett GT55 98 mm turbo is bolted to the engine. In addition to its impressive performance, this setup features a pair of 45mm Turbosmart wastegates and five exhaust pipes, four leading directly to the turbo outlet.
The Goodwrench Corvette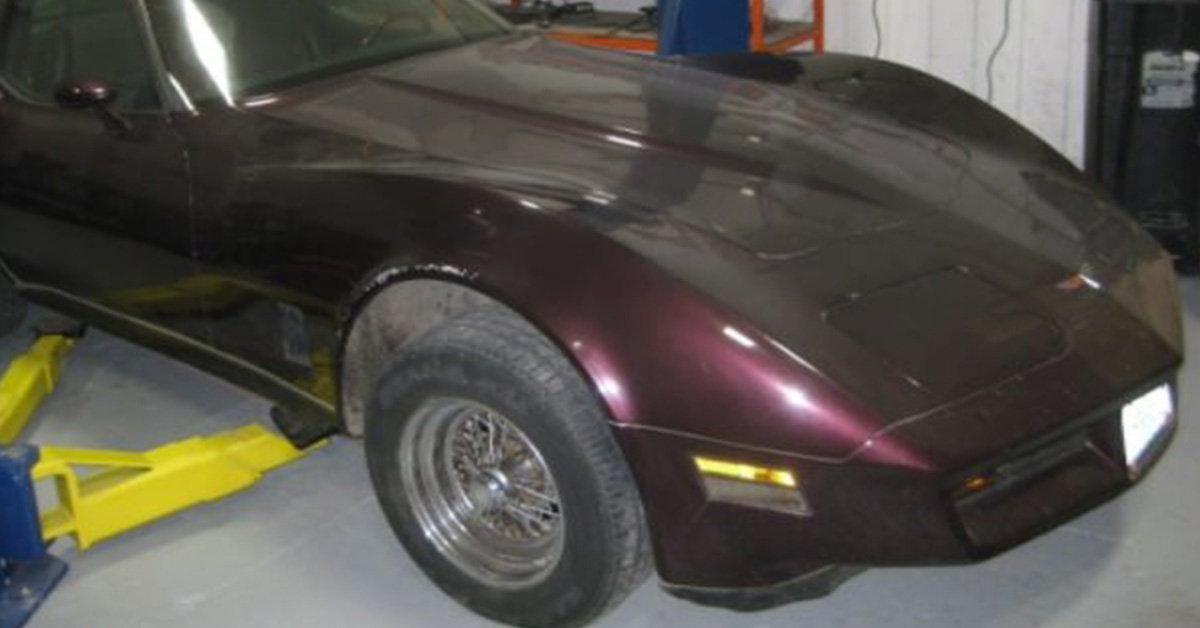 Via Diesel Place
This garage build began with the owner purchasing a stock 1968 Corvette for $3,200. He claims he had been a lifelong diesel enthusiast who had owned five diesel-powered trucks until then. He says he's always been amazed by a turbo diesel motor's raw power and untapped potential.
Therefore, after collecting measurements and taking it for a spin to get a feel for any potential snags in the project, he decided to swap in a 6.5L engine in place of the 'Vette's small block 350. The donor was a 1992 GMC 1-ton C3500 pickup with 209,000 miles.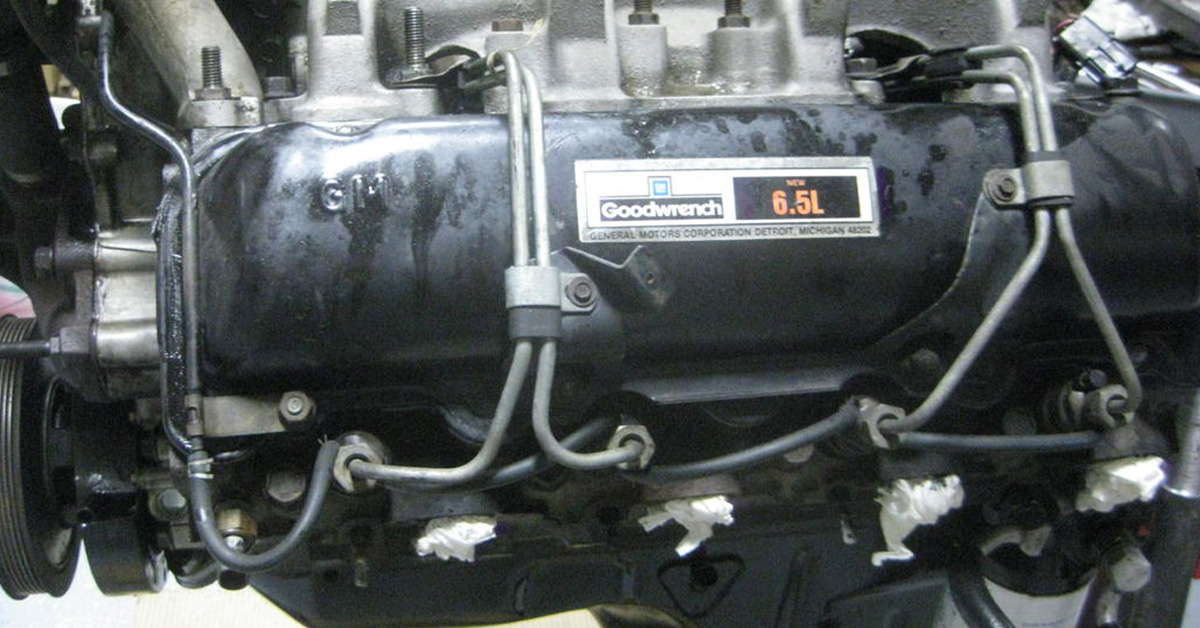 Via Diesel Place
He bought the truck for $1700. The engine was not original but a "Goodwrench" crate motor instead. 6.5L diesel vehicles from 1992 and 1993 had mechanical fuel injection, while electronic fuel injection controlled by a computer became standard in later models. So, the owner figured the swap would be a lot easier with a mechanical injection motor.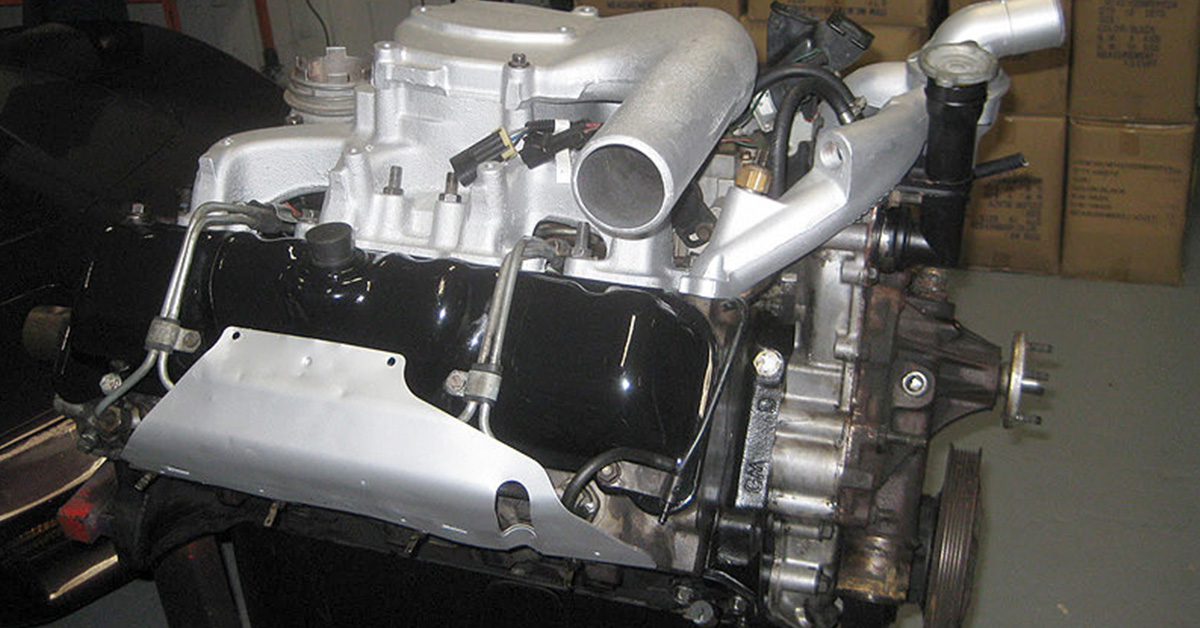 Via Diesel Place
Compared to a full-size pickup, the Corvette saves almost 2100 pounds. The base 6.5L diesel produces 190 hp and 380 ft-lb of torque, which is the same power as the gas motor but 35% more than the diesel's competitors. The Vette's aerodynamic design is an asset that should improve the vehicle's gas mileage.
Possibility of a Diesel Corvette?
Although there has yet to be a factory diesel-powered Corvette, those who can't wait for GM to realize this are building their own diesel 'Vettes. Still, there are pros and cons when building a diesel Corvette.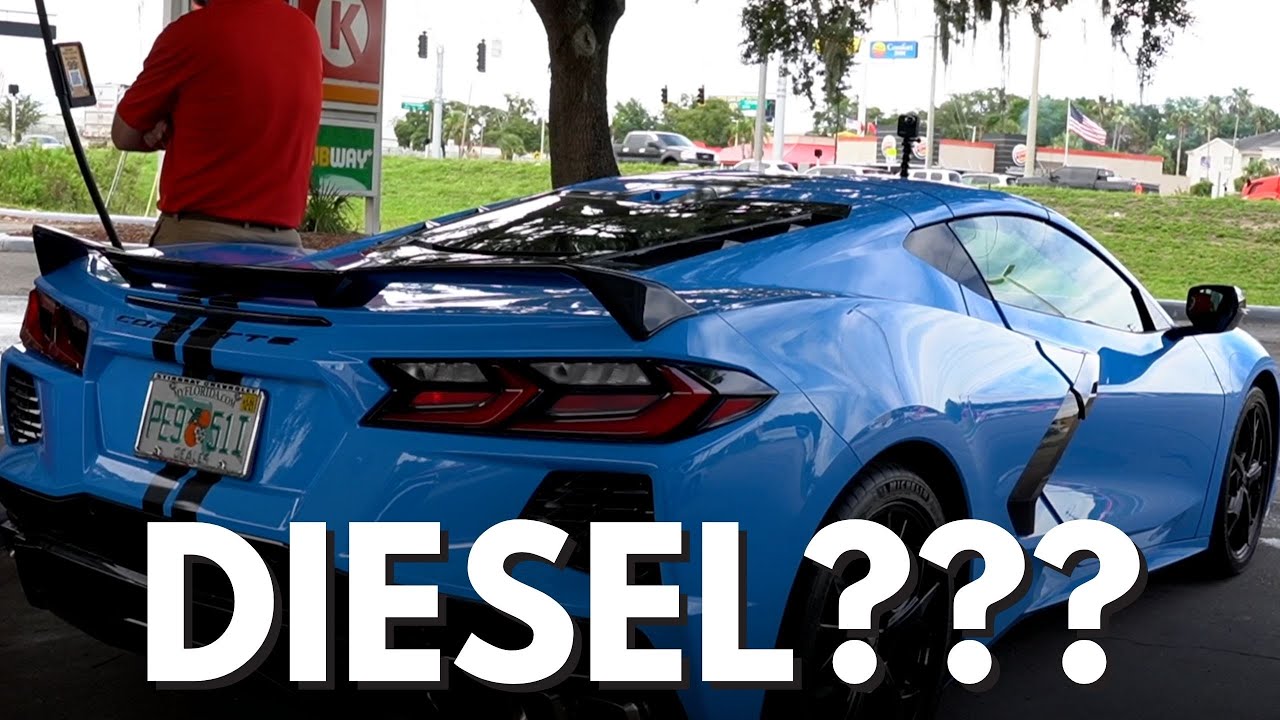 Via Stingray Chevrolet YouTube Channel
For instance, one advantage is that several diesel engines are suitable for a Corvette. A GM Duramax V8 engine would be the most preferred option. However, alternatives such as Cummins and Ford engines are also ideal for a diesel build. Another advantage is that diesel engines are widely praised for their fuel efficiency. The fuel economy of a diesel Corvette would be far better than a gasoline Corvette's.
Also, diesel engines generally have a longer lifespan than their gasoline counterparts. Because of this, a diesel Corvette would have a greater chance of lasting longer and requiring less maintenance. And, of course, one of the most attractive plus points of a diesel engine engine is that it has a higher torque output than gasoline engines.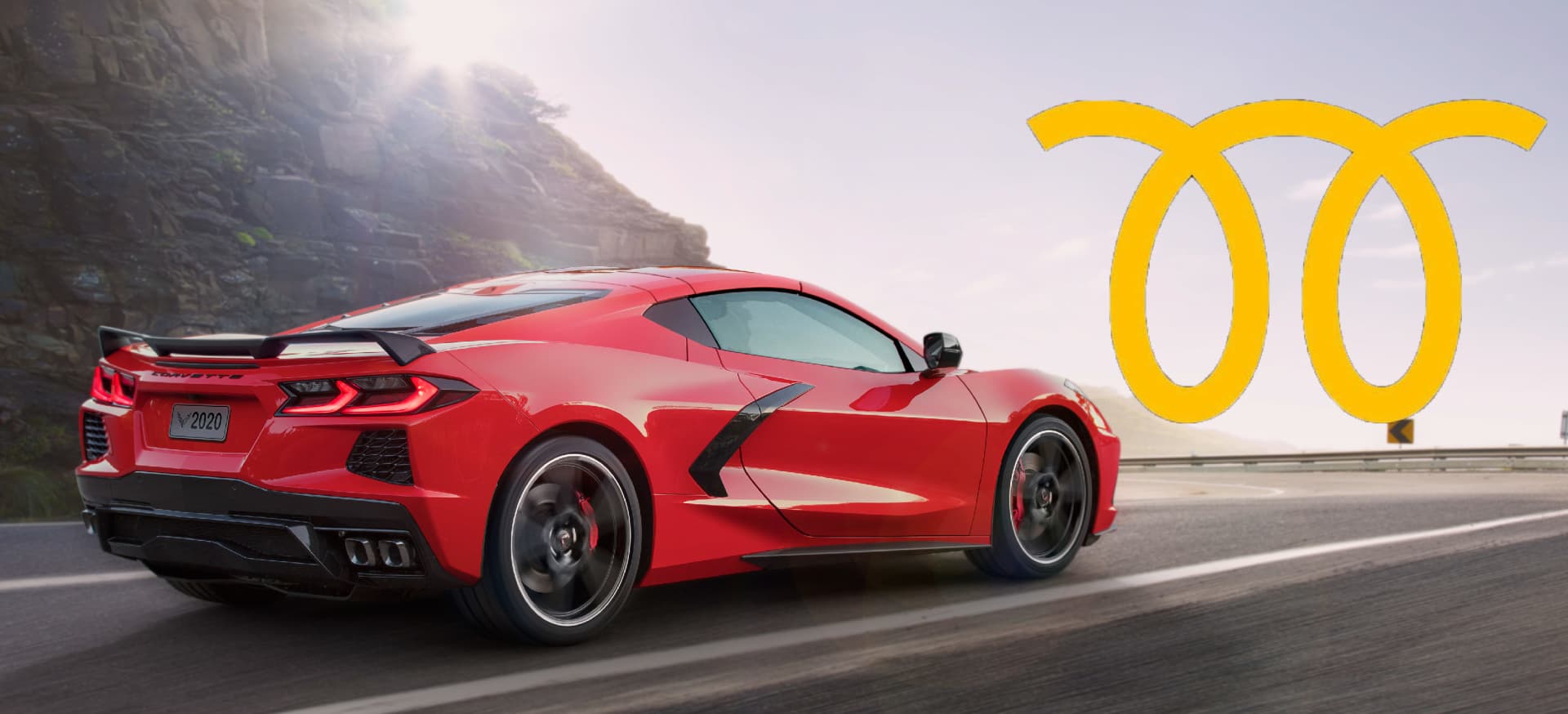 Via Diariomotor
On the cons side, building a diesel Corvette would be more expensive than building a gasoline Corvette. The engine cost, modifications, and tuning would all add up. Also, diesel engines are heavier than gasoline engines, increasing the 'Vette's overall weight.
And last but not least, diesel engines produce more emissions than gasoline engines. This could be a problem in areas with strict emissions regulations. Still, diesel exhaust systems may utilize a DPF or DOC to remove harmful diesel particulate matter from the emissions.
Overall, there are several pros and cons when building a diesel Corvette. Whether or not to build a diesel Corvette is personal and should be based on individual needs and preferences.