As we prepare for the longest (and arguably best) racing event of the year, I've curated all the pre-race news you need to know. This iconic race begins at 10:00 AM ET Saturday the 10th, and MotorTrend TV has the honor of broadcasting this year's TV coverage (channel 1235 on Spectrum).
1) Hyperpole!
The #33 Mobil 1/Sirius XM C8.R Corvette Racing team of Ben Keating, Nicky Catsburg, and Nico Varrone takes the Hyperpole position in the GTE Am class with a time of 3:52.376 (131.171 mph). Watch the excitement in the garage as Keating snags the pole.
2) From practice wreck to pole, what a recovery!
This #33 team never fails to persevere, and they certainly rebounded after Nico Varrone slams into the tire barrier during Wednesday's practice session.
3) Pratt Miller Motorsports' special 24 Hours of Le Mans Live Stream
The team behind the iconic Corvette Racing Team will give us enthusiasts a unique and special way to watch this year's 24 Hours of Le Mans. As initially reported on the Corvette Blogger, "Pratt Miller Motorsports says the goal is to create 'a captivating and enlightening alternative broadcast alongside the highly anticipated 100th running of the legendary 24 Hours of Le Mans.' The live stream will combine live data from the Corvette C8.Rs timing stand in France with in-depth insights and analysis from the hosts."
And a statement from Brandon Widmer, Pratt Miller Motorsports VP:
"We are embarking on an exciting new chapter in our motorsports division, and we strive to showcase innovation and creativity in every endeavor. We firmly believe that this alternative broadcast stream will be warmly embraced not only by the passionate Corvette Racing fan base but also by the younger generation of auto racing enthusiasts."
Click here for links to Pratt Miller's special coverage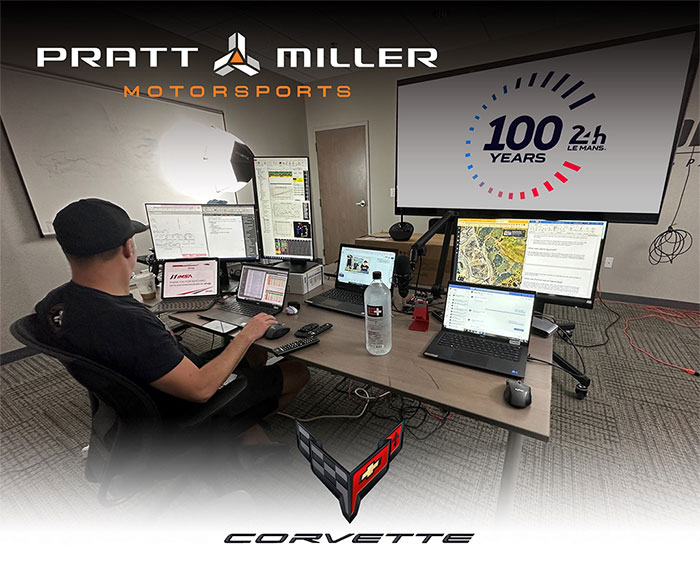 4) Twitter Links for coverage and highlights
If you are on the run this weekend and just want to check in on the race from your device, here are some informative Twitter links for coverage.
FIA World Endurance Championship 
With our busy schedules in today's hectic world, I hope this quick summary of the pre-race highlights has been helpful to you. We have an active community on our Facebook page, I would love to hear from you!  Douglas B.
GO Corvette Racing!