Hennessey Performance… what won't they race against a 2020 Corvette C8? We've had Mustangs, the older generations of Corvettes, et al.
Now, however, comes the weird one. A 2020 Corvette C8… against a Jeep Grand Cherokee Trackhawk.
At first, you might think that this was an easy win for the Corvette until you realize that the Trackhawk, stock from the factory, has 707 BHP from a supercharged 6.2-liter V8.
If that size sounds familiar, it's because the LT2 engine in the middle of the Corvette is also 6.2-liters and a V8. However, it only has 495 BHP.
On the flip side of the argument, the Corvette comes in at 3,647 lbs, against the Trackhawk's beefy 6,600 lbs. As well, the Corvette is more aerodynamic and closer to the road.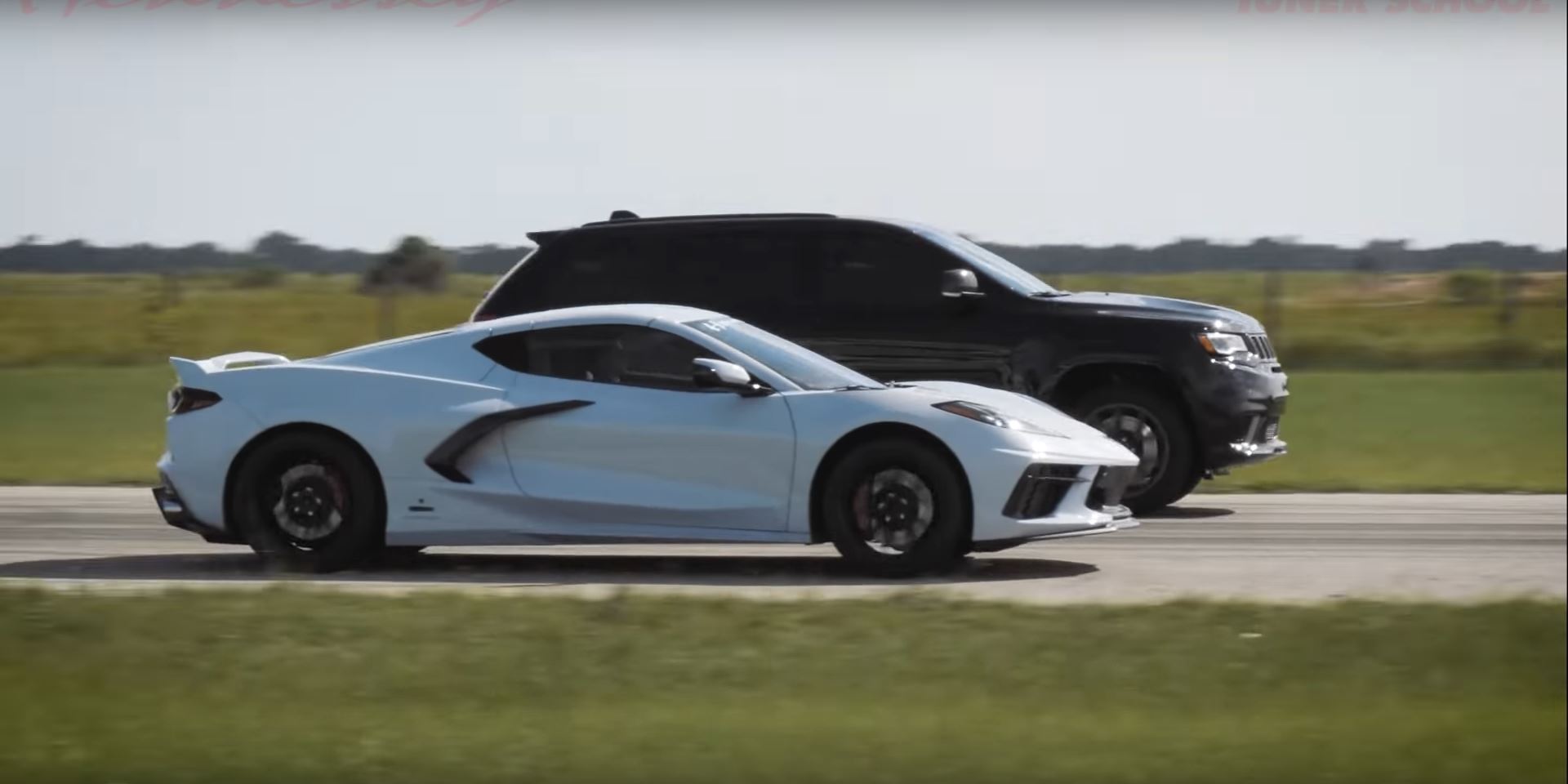 At the launch, the Trackhawk actually beats the Corvette between 0 to about 30 MPH. However, once the C8 gets into its powerband and starts smashing through the gears, it gains a few car lengths over the SUV.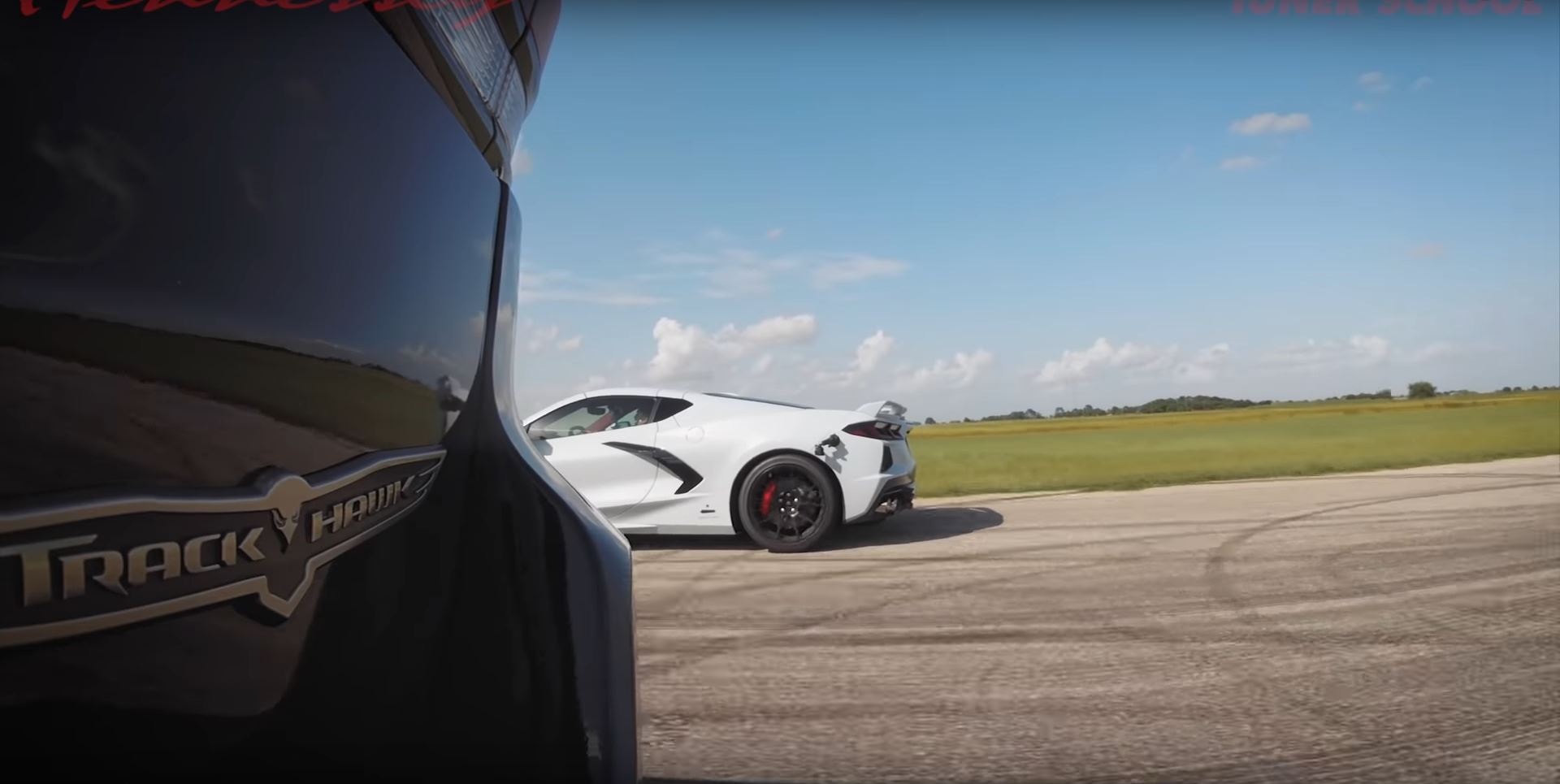 At the line, however, it's still only a matter of tens of feet between the two.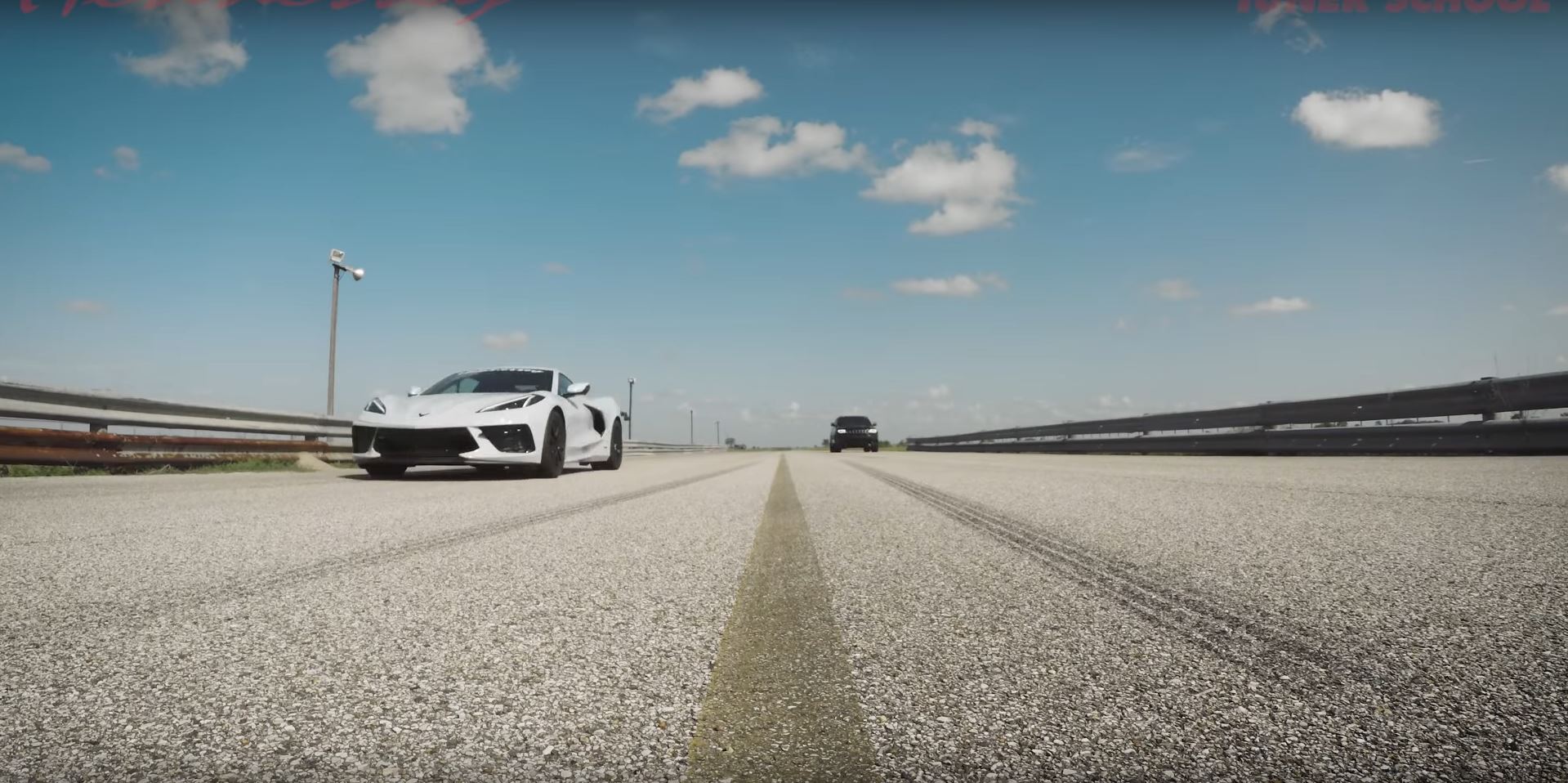 And to think, the Trackhawk is there to get a HPE1000 kit built for it. It's already pretty fast, and putting 1,000 HP down won't make it any slower at all.