1984 Corvette Factory Options
| | | | |
| --- | --- | --- | --- |
| CODE | DESCRIPTION | QUANTITY | PRICE |
| 1YY07 | Base Corvette Sport Coupe | 39,729 | $24,403.00 |
| AG9 | Power Driver Seat | 37,856 | $215.00 |
| AQ9 | Sport Seats, Leather | —— | $1,025.00 |
| AR9 | Base Seats, Leather | —– | $400.00 |
| —– | Sport Seats, Cloth | 5,661 | $625.00 |
| AU3 | Power Door Locks | 38,294 | $170.00 |
| CC3 | Removable Transparent Roof Panel | 28,143 | $595.00 |
| D84 | Two-Tone Paint | 6,033 | $428.00 |
| FG3 | Delco-Bilstein Shock Absorbers | 9,333 | $189.00 |
| G92 | Performance Axle Ratio | 5,447 | $22.00 |
| K34 | Cruise Control | 38,369 | $185.00 |
| MM4 | 4-Speed Manual Transmission | 9,576 | $0.00 |
| NN5 | California Emissions Requirements | 6,583 | $99.00 |
| UL5 | Radio Delete | 172 | -$256.00 |
| UM6 | AM-FM Stereo Cassette | 2,958 | $122.00 |
| UN8 | AM-FM Stereo, Citizens Band | 16 | $215.00 |
| UU8 | Stereo System, Delco-Bose | 35,998 | $895.00 |
| V08 | Heavy Duty Cooling | 17,539 | $225.00 |
| Z51 | Performance Handling Package | 14,802 | $470.00 |
| Z6A | Pear Window + Side Mirror Defoggers | 37,720 | $160.00 |
Base Corvette Roadster (1YY07)
The base price of the 1984 Chevrolet Corvette Coupe without any optional equipment.
The 1984 Corvette was a complete redesign in almost every aspect.
A 350 cubic inch, 205 horsepower engine, 4-speed automatic transmission, removable body-color roof panel, and cloth seats were included in the base price.
Power Driver Seat (AG9)
Optional, six-way, adjustable driver seat.
Sports Seat, Cloth (AQ9)
Special sport seats that featured inflatable lumbar support and power-adjusted side bolsters.
Sport seats were available in cloth (featuring a different material than the base seats.)
Base Seats, Leather (AR9)
Leather cover option for the standard, base driver and passenger seats.
Power Door Locks (AU3)
Electronic locking system that replaced standard, manual door locks.
Removable Transparent Roof Panel (CC3)
Single piece glass roof panel that provides an "open air" feel while driving.
All 1984 Corvettes were designed with one-piece, lift-off roof panels and rear hatch windows.
At the time, the rear window glass was the largest compound glass ever installed in an American automobile.
The front windshield was slanted at the greatest angle – 64 degrees.
Two Tone Paint (D84)
Optional paint scheme that included the option of three, different, two-tone paint combinations.
Options included Silver/Grey, Light Blue/Medium Blue, and Light Bronze/Dark Bronze.
Delco-Belstein Shock Absorbers (FG3)
Gas shock absorbers with valving revised for improved ride.
The FG3 option offered the Z51's upgraded shocks without buying the full Z51 suspension package.
A joint venture between AC-Delco and premium shock manufacturer Bilstein, these stiffer shocks offered a firmer ride and improved handling characteristics.
Performance Axle Ratio (G92)
Optional performance axle ratio of 3.07:1.
Was only offered when the Corvette was ordered with an automatic transmission.
The actual "Performance Axle Ratio" varied from year to year. The G92 Option was available when ordering either the Corvette or the Camaro throughout the 1980's and early '90's.
Engine Oil Cooler (KC4)
Internal cooler used to cool internal components of the automobile's internal combustion engine.
Cruise Control (K34)
Automatic electric cruise control with "resume" and "accelerate" options.
4-Speed Manual Transmission (MM4)
Optional manual transmission that was offered as a zero dollar upgrade.
A "4+3", 4 speed manual transmission that was originally developed and built by Doug Nash Company.
The "4+3" transmission had overdrives in the top three gears for improved fuel economy.
It was not available early in the production year.
P255/50VR16 Tire /16″ Wheels (QZD)
A tire/wheel combination that was originally intended as part of the Z51 package.
This 16 inch tire/wheel package was originally intended to be an optional combinations made available to buyers, but was later required for all 1984 Corvette models.
While 15 inch alloy wheels and P215 / 65R15 tires appeared on the dealer order guides, they were not made available on any production C4 Corvettes.
The FG3 option offered the Z51's upgraded shocks without buying the full Z51 suspension package.
Radio Delete (UL5)
Optional removal of any stereo components from the Corvette.
AM-FM Stereo Cassette (UM6)
Electronically tuned stereo radio with cassette.
AM-FM Stereo, Citizens Band (UN8)
AM/FM stereo system with citizens band radio and hand held transmitter/microphone.
Stereo System, Delco-Bose (UU8)
Delco Bose AM/FM stereo radio with cassette.
Heavy Duty Radiator (V01)
Optional, three (3) core aluminum radiator.
Includes larger diameter transmission cooler.
California Emission Requirement (YF5)
Revised emission and exhaust components to meet California Emission standards.
Performance Handling Package (Z51)
Heavy Duty Steering and Suspension Upgrade for Improved Handling.
Included heavy-duty front and rear springs, shock absorbers, stabilizer bars and bushings, fast steering ratio, engine oil cooler, extra radiator fan (pusher), P255 / 50VR16 tires and directional alloy wheels (16 x 8.5 (front) and 16 x 9.5 (rear)).
Rear Window + Side Mirror Defoggers (Z6A)
Components were equipped with heating elements (wire) for defogging.
The C4 Corvette used vertically run wire through it's rear window to achieve proper and timely defogging.
1984 Corvette Exterior & Interior Colors
Exterior Colors
| | | | | |
| --- | --- | --- | --- | --- |
| CODE | EXTERIOR | TOTAL | WHEELS | INTERIOR COLOR OPTIONS |
| 10 | White | 6,416 | Alloy | Carmine, Bronze, Graphite, Med. Blue, Med. Gray, Saddle |
| 16 | Bright Silver Metallic | 3,109 | Alloy | Graphite, Medium Gray |
| 18 | Medium Grey Metallic | 3,147 | Alloy | Graphite, Medium Gray |
| 19 | Black | 7,906 | Alloy | Carmine, Graphite, Med. Gray, Saddle |
| 20 | Light Blue Metallic | 1,1,96 | Alloy | Medium Blue |
| 23 | Medium Blue Metallic | 1,822 | Alloy | Medium Blue |
| 35 | Yellow | 1 | Alloy | Graphite |
| 53 | Gold Metallic | 2,430 | Alloy | Saddle |
| 63 | Light Bronze Metallic | 2,452 | Alloy | Bronze |
| 66 | Dark Bronze Metallic | 1,371 | Alloy | Bronze |
| 72 | Bright Red | 12,942 | Alloy | Graphite, Saddle |
| 16/18 | Silver/Medium Grey | 3,629 | Alloy | Graphite, Medium Gray |
| 20/23 | Light Blue/Medium Blue | 1,433 | Alloy | Medium Blue |
| 63/66 | Light Bronze/Dark Bronze | 3,693 | Alloy | Bronze |
Exterior

Interior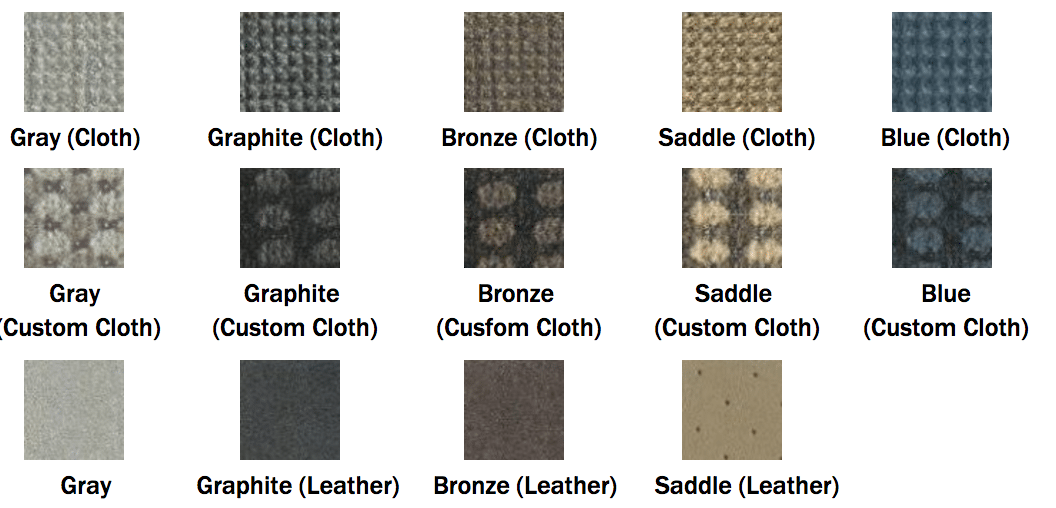 For more 1984 Corvette, see our 1984 Corvette Research Hub and 1984 Corvette Model Guide