The arrival of the 1988 model year brought with it the 35th anniversary of the Chevy Corvette.  For General Motors as a whole, and especially for the teams of people responsible for the design and development of "America's Sports Car", this anniversary was significant not only because of the milestone it represented, but because the thirtieth anniversary of Corvette had passed with barely a whisper.
See more: 1988 Corvette research center.
1988 Corvette Dealers Sales Brochure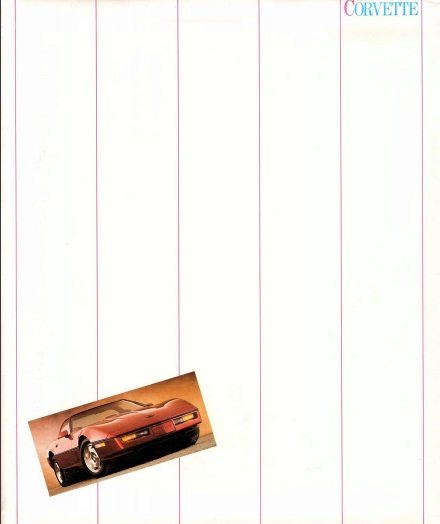 Download this 1988 Corvette Dealers Sales Brochure for a quick look at the features of the car.
See Also
Source Material:
The Pocket Book of the Corvette: The Definitive Guide to the All American Sports Car – Copyright 2003, Barnes & Noble
CORVETTE: Sports Car Superstar – Copyright 2005, PIL – Publications International, Ltd.
Corvette Black Book – Copyright 2009, Michael Bruce Associates, Inc.
The Complete Book of Corvette, Every Model Since 1953 – Copyright 2005, Mike Mueller – MBI Publishing